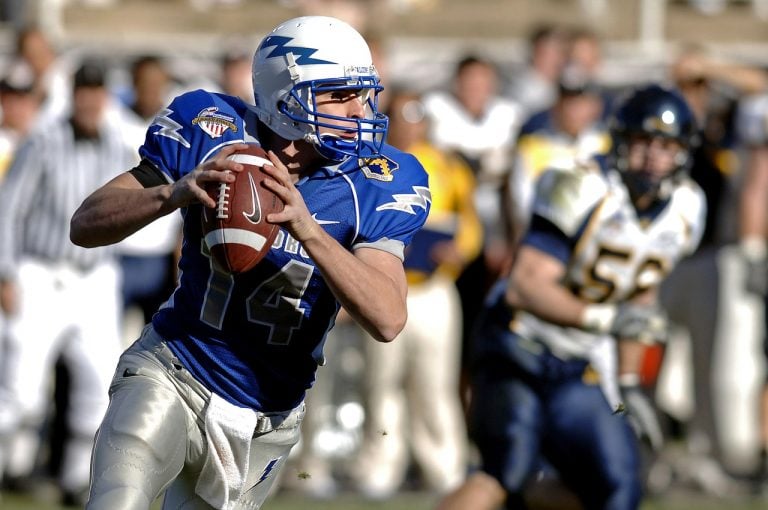 Athletes at the top of their game are earning more money than ever before. Forbes has been tracking the annual earnings of the world's athletes since 1990. The business magazine has released the 2019 edition of the World's Highest Paid Athletes. The top 10 of them come from football, American football, basketball, boxing, and tennis.
Ranked: The highest paid athletes in the world
According to Forbes, the top 100 highest earning athletes earned a combined total of $4 billion. Last year's list was topped by Floyd Mayweather, who made $285 million. Notably, 62 of the top 100 athletes are American. The list was dominated by the NBA and NFL players.
The earnings estimated by Forbes include salaries, prize money, bonuses, and brand endorsements between June 01, 2018 and June 01, 2019. These are the highest paid athletes:
Exclusive: Dan Loeb's Two New Stock Picks [Q1 Letter]
Third Point's Dan Loeb discusses their new positions in a letter to investor reviewed by ValueWalk. Stay tuned for more coverage. Loeb notes some new purchases as follows: Third Point's investment in Grab is an excellent example of our ability to "lifecycle invest" by being a thought and financial partner from growth capital stages to Read More
10- Kevin Durant ($65.4 million)
The American basketball player earned $30.4 million in salary and a handsome $35 million from brand endorsements. The ten-time All Star signed "three straight undervalued contracts" with the Warriors. Kevin is expected to exercise the option to test free agency this year, which could boost his income.
9- Stephen Curry ($79.8 million)
Stephen Curry is one of the world's most marketable athletes. He recently signed brand deals with Rakuten and Palm. He also runs a production company called Unanimous Media. A couple of years ago, Curry formed another firm SC30, which manages his brand deals, investments, and philanthropic activities. In 2018-19, Curry earned $37.8 million in salary and winnings, and $42 million from brand endorsements.
8- LeBron James ($89 million)
Last year, LeBron signed a four-year deal worth $153 million with the Los Angeles Lakers. He raked in $36 million in salary and another $53 million from brand endorsements. He has his own production company called SpringHill Entertainment, a media company called Uninterrupted, and a health & wellness company called Ladder, which he co-founded last year with Hollywood celebrities Arnold Schwarzenegger, Cindy Crawford, and Lindsey Vonn.
7- Aaron Rodgers ($89.3 million)
The American footballer signed a $134 million contract for four years in August 2018. Forbes estimates his base salary in 2019 to be $20 million. Rodgers hasn't done as many brand endorsements as other athletes. He made $9 million from brand deals in 2018-19.
6- Russell Wilson ($89.5 million)
The Seattle Seahawks quarterback is the highest paid American athlete. Wilson signed a four-year, $140 million contract extension with Seattle Seahawks in April this year. He led his team to the Super Bowl championship in 2013-14.
5- Roger Federer ($93.4 million)
The 37-year-old is one of the world's greatest tennis players. Federer's salary and prize money was only $7.4 million in 2018-19. He raked in a staggering $86 million off the court from brand endorsements and appearances. Last year, the 20-times Grand Slam winner signed a $300 million, ten-year contract with Japanese clothing brand Uniqlo. Federer is one of the world's most popular athletes.
4- Canelo Alvarez ($94 million)
The Mexican boxing champion is the biggest pay-per-view boxing star. According to Forbes, he made about $50 million for his first two fights on the streaming service DAZN. The publication estimates that his earnings in the future would be above $35 million per fight. He also made $2 million through brand deals.
3- Neymar ($105 million)
Since Forbes started tracking the earnings of athletes almost three decades ago, it's the first time the top three highest earners are all soccer players. The star footballer is currently on a five-year contract worth $350 million with Paris Saint-Germain. In 2018-19, he made $75 million in salary and another $30 million from endorsements and appearances. Neymar is the world's second most popular athlete on social media with a total following of over 200 million.
2- Cristiano Ronaldo ($109 million)
The Portuguese star has won FIFA's Player of the Year five times. Last year, he left Real Madrid to join Juventus. He has signed a four-year contract worth $256 million with Juventus. He was accused of evading taxes between 2010 and 2014. Ronaldo agreed to settle the case in January this year by paying a $21 million fine. He is the most followed athlete on social media.
1- Lionel Messi ($127 million)
Messi is by far the highest paid athlete in the world. His income includes $35 million through brand endorsements for Adidas, MasterCard, PepsiCo, and others. In the last 16 years, Messi has played 687 matches for Barcelona. He has scored more than 600 goals in his career. Just like Ronaldo, he has won FIFA's Player of the Year award five times.