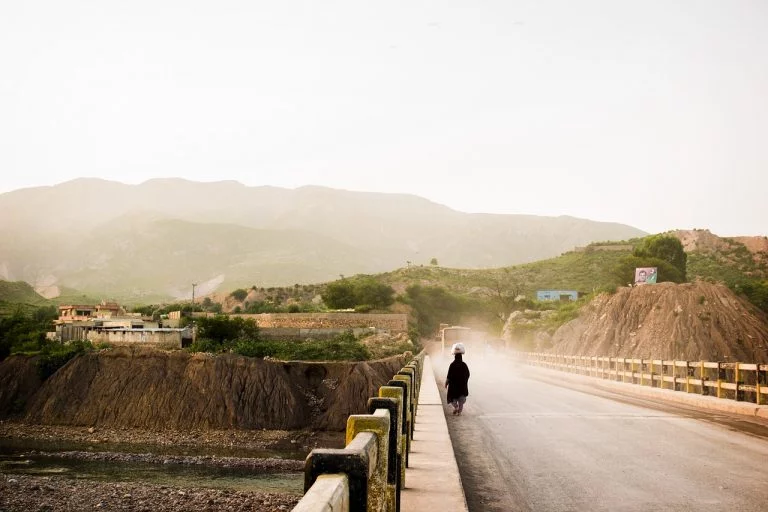 Residents of Pakistan and India are dealing with sweltering heat right now as the world's 15 hottest places over the last 24 hours are currently in these two countries. Temperatures in both countries have exceeded 120 degrees Fahrenheit (49 degrees Celsius) within the last 24 hours.
Hottest place is in Pakistan
Sindh and Balochistan provinces in Pakistan are being especially hit hard right now as residents brace for another major heat wave tomorrow. Central and southern Punjab will also see hot, dry weather early this week, according to the nation's meteorological department.
Weather monitoring site El Dorado reports that the hottest place on Earth over the last 24 hours has been the city of Jacobabad, which is located in southern Sindh province in Pakistan. Temperatures there peaked at 122 degrees Fahrenheit (50 degrees Celsius).
ValueWalk's March 2021 Hedge Fund Update: Klarman, Loeb, Reddit And Much More
Welcome to our latest issue of issue of ValueWalk's hedge fund update. Below subscribers can find an excerpt in text and the full issue in PDF format. Please send us your feedback! Featuring Seth Klarman and Dan Loeb's investment in Intel, losses and profits from Reddit's frenzy, and an analysis of hedge fund pay. Q4 Read More
The second and third rankings among the world's 15 hottest places were both in India, but Pakistan grabbed the fourth and fifth spots with two other cities. Padidan, which is the southern part of Sindh province, and Sibi, which is in Balochistan, both registered temperatures above 118 degrees Fahrenheit (48 degrees Celsius). Pakistan also grabbed the eight spot on the list of the world's 15 hottest places for Rohri, which is in the Sukkur district of Sindh province. Temperatures peaked at 118.4 degrees Fahrenheit (48 degrees Celsius).
India also ranks high in the world's 15 hottest places
The hottest temperatures recorded in India within the last 24 hours were in Churu in the state of Rajasthan, according to data from India's meteorological department. The temperature peaked at 120 degrees Fahrenheit (48.9 degrees Celsius). According to Reuters, officials in Churu issued a heat advisory, and city hospitals have prepared cooling areas with additional air conditioners and medications to treat heat-related illnesses. Officials have also ordered water to be poured on Churu roads to keep them from melting. The city lies on the edge of the Thar desert.
Almost 20 deaths have been attributed to heat-related illnesses in India within the last week, Reuters reports. Temperatures in New Delhi reached 112.3 degrees Fahrenheit (44.6 degrees Celsius) on Sunday. Weather authorities issued heat warnings today for western Rajasthan and Madhya Pradesh state. According to the BBC, volunteers in some cities in India are out distributing free water and cold drinks along some roads. Some Indian cities have reported water shortages as well.
The next monsoon is expected to bring relief from the heat starting later this week. The pre-monsoon season ended on May 31.
Here's the full list of the 15 hottest places on Earth in order, based on data from El Dorado:
Churu, India
Jacobabad, Pakistan
Ganganagar, India
Sibi, Pakistan
Bikaner, India
Phalodi, India
Rohri, Pakistan
Jaisalmer, India
Nowgong, India
Khanpur, Pakistan
Narnaul, India
Bahawalnagar, Pakistan
Kota Aerodrome, India
Pilani, India
Barmer, India