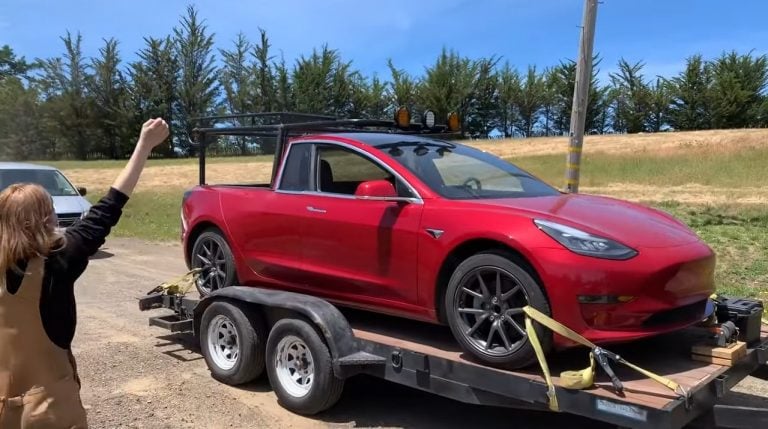 Tesla has become an American staple vehicle. The company has grown exponentially since its beginnings, and demand for their products has skyrocketed. According to The Verge, the company had only one shortcoming in the eyes of Simone Giertz – they did not offer a pickup truck in their product line. Giertz decided to solve that problem herself by making her own Tesla Model 3 pickup truck.
Tesla Model 3 Pickup Truck – The Plan
Giertz is a popular YouTube personality, with more than 1.6 million followers on her channel. Her normal videos show her creating or operating robots that do everything from brushing your teeth to smacking you on the head. However, her popularity really began to grow when she started working on her Tesla Model 3 pickup truck.
Two Sigma's Venn outlines factor performance for March
Equities did well last month as most market watchers have noted that Value outperformed growth. In his March Factor Performance report, Alex Botte of Venn by Two Sigma noted that March was a strong month for the global Equity factor, especially in developed markets. Q1 2021 hedge fund letters, conferences and more He said Europe Read More
She says she hates oil companies, even including a few dark expletives when describing her feelings about them. Her goal is to never own a gas powered vehicle. However, this goal was cramping her style because Elon Musk has yet to unveil a Tesla truck, although he has been hyping the possibility of one being presented soon. So, Giertz decided to modify her Tesla car into the truck she wanted. Thus began the long journey that led her to owning the world's first Tesla Model 3 pickup truck, which she calls "Truckla."
There was a lot of preparation involved, and Giertz recruited some help in order to plan and complete her project. Marcos Ramirez is a bay area mechanic and artist, who was recruited for the design and construction phases. Richard Benoit is known for his YouTube channel, labeled Rich Rebuilds, which specializes in modifying pre-owned Tesla vehicles. Laura Kampf is a German designer and YouTuber. This group comprised the team that would plan and build the Tesla Model 3 pickup truck.
Construction
Truckla, as Giertz dubbed the vehicle, did not come about as a simple modification. The process took more than a year, and was rife with obstacles. When the team removed the rear seat and trunk components the car refused to start. Instead it began reporting faults back to Tesla via cellular phone signals. There was also an issue with the car's framework, where a beam they had to cut through began to buckle. The team worked quickly to reinforce it, solving that issue before a major catastrophe ended the Tesla Model 3 pickup truck project.
Final Product
The end result of Giertz and her team paid off in a beautiful way. Truckla is a sharp looking pickup truck. However, the elements that comprised the original Tesla Model 3 are still there. The vehicle somewhat resembles the 70's Ford Ranchero and Chevy El Camino trucks that seemed to be half car half truck. Still, Giertz is proud of her work, and the Tesla Model 3 pickup truck has already attracted some major attention. There could be some backlash in the future, as she and her team managed to accomplish designing a Tesla pickup truck before Tesla could produce one. The company has some diehard fans that are sure to take offense to their beloved company being one-upped by a YouTuber. However, Giertz says she has no intention of doing that, she just wanted to build her dream vehicle. "I really hope that people don't just think of this as an obnoxious YouTuber cutting up a brand new car. This process has destructive steps but the end goal is constructive. And I'm doing it because I really, really want this car. This is truly my dream car."