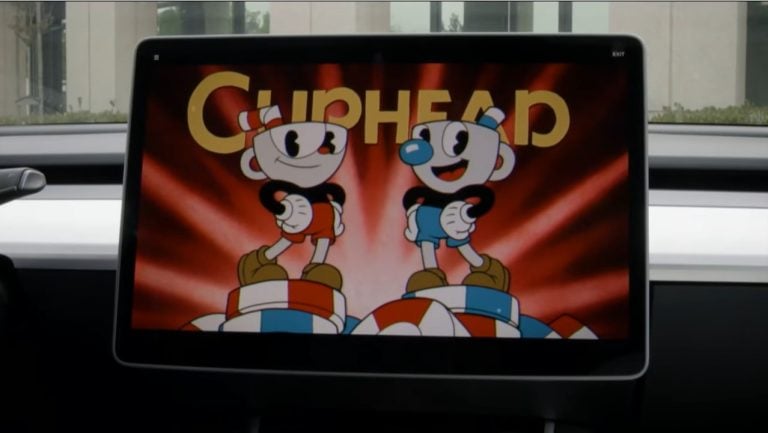 Gaming has taken a whole new turn in recent months with the announcement of streaming services like Stadia and xCloud. The possibility of cross platform play has gamers everywhere dusting off their consoles and PCs to get into the action. According to Business Insider, one console you may not have thought of, unless you're Elon Musk, is quite possibly driving next to you on the street. Tesla car video games are becoming the hottest new trend, and we have the complete list.
Tesla Car Video Games
The list of Tesla car video games includes 9 titles so far, and they range from old Atari games to hot new titles with killer graphics. Here is the complete list available so far:
Super Breakout
Cuphead
Centipede
Missile Command
Lunar Lander
Beach Buggy Racing 2
Fallout Shelter
Asteroids
Tempest
The games include titles familiar to those of us who remember Atari, back when we were happy with a single joystick and one button. But, Tesla car video games also appeal to the younger generation who prefer the high resolution graphics of titles like Fallout Shelter. Elon Musk is a fan of electric cars, rockets, and video games; and it appears he has managed to successfully merge all three of those passions in his latest addition to the Tesla.
Exclusive: Millennium Reports Its Highest Return In 20 Years As Firm Boosts Hiring
Millennium USA was up 25.9% net for 2020, its highest full-year return of the last two decades. The return also exceeds the fund's annualized average net returns over three, five, and 10 years and since inception. Q4 2020 hedge fund letters, conferences and more High-quality returns In their 2020 annual letter to investors, which was Read More
The Tesla car video games use the steering wheel as the controller, but it is completely safe. The car must be in park in order to engage the game, so no worries about the driver next to you in rush hour traffic trying to land his lunar module as he is navigating the freeway.
The latest title added to the list of Tesla car video games is Fallout Shelter, as Musk announced it on Thursday. He took to the stage with Bethesda Game Studios' Todd Howard to make the announcement, which was well received by the crowd in attendance. The announcement brought the total number of games available in the Tesla to 9, and the popularity of them is beginning to catch on. Tesla's starting price is $36.000, making it a mid range vehicle purchase. However, that price tag most definitely places it on the high end of gaming console pricing. So, if you are trying to decide between spending your savings on a new xBox , Playstation, or PC, you might consider making a down payment on a Tesla. You can integrate your gaming right into your ride with Tesla car video games.