The following is a Q&A session with Miron Lulic, founder and CEO of SuperMoney, discussing their loan offer engine, changes in the lending regulatory environment and how their platform differs from traditional banks or student loans.
What services does SuperMoney offer?
Millions of people have come to SuperMoney to compare financial services and products. SuperMoney offers in-depth reviews of financial products and services, along with recommendation ratings and honest user reviews from everyday people. Everything is built to help people achieve their financial goals as effortlessly as possible.
Q1 hedge fund letters, conference, scoops etc
The Role Of Knowledge In Asset Management
Is there a link between intelligence, knowledge and successful investing? At first glance, it might appear as if there is. Wall Street is known for only hiring the best and brightest. However, some of the world's most successful investors didn't attend the world's best universities and don't claim to have a higher than average I.Q. Read More
SuperMoney's loan offer engine makes it elegantly simple for consumers to submit a single loan application and get transparent, pre-approved loan offers back from leading lenders in real-time (see demo). This multi-lender marketplace experience is currently available for personal loans, auto purchase loans, auto refinance, student loan refinance and business financing.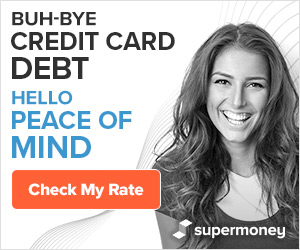 %0A<p>We%20took%20the%20approach%20of%C2%A0building%20the%20most%20comprehensive%20and%20most%20transparent%20data%20source%20for%20financial%20product%20information%20available.%20We%E2%80%99re%20quickly%20becoming%20the%20go-to%20resource%20for%C2%A0financial%20service%20research.%C2%A0%C2%A0Additionally,%20it%E2%80%99s%20the%20SuperMoney%20community%20that%20drives%20product%20recommendations.%20So%20on%20SuperMoney,%20consumers%20can%20trust%20the%20wisdom%20of%20the%20<a%20href=" https:>crowd.
Our loan offer engine is also the most transparent way available today to get real competing loan offers in real-time.
How does this platform differ from traditional banks or student loans?
Traditional banks are participants within the SuperMoney ecosystem. We list the various products from banks on the SuperMoney site so that our users can compare products between competing banks or against other marketplace participants such as direct lenders, marketplace lenders, etc.
How does SuperMoney differ from other sites like CreditKarma and fundomate?
CreditKarma is primarily an app to monitor your credit score. They push offers to their users based on the user's credit profile. SuperMoney, on the other hand, is primarily a pull model where users who are looking for a financial product or service are coming to SuperMoney to get help comparing options.
Fundomate appears to be a single feature (loan offer engine) within SuperMoney's overall offering.
We understand SuperMoney has achieved its success in this industry without raising any outside capital. How was this achieved?
SuperMoney was funded the way most businesses in America are funded - by the founders investing their time and money into the company to get it off the ground. The company didn't have any full time employees until its third year when traffic and revenue started to take off.
We hear that funding is huge issue for small business on the other hand we personally reserve tons of offers - curious what your thoughts are on small business loan environment?
Small business lending is growing rapidly and fueled by non-bank lenders who have done well during the 10-year economic expansion. The new tech lenders will be stressed for funding during a cyclical downturn as the securitization and whole-loan-sale markets on which they depend pull back.
Do you in the near future foresee any big changes in the lending regulatory environment?
If you asked me in 2015, it would have been a definite yes. Given the current administrations push for deregulation and changes within the CFPB, no I do not foresee any big changes in the lending regulatory environment near term.
There has been talks of changes to FICO and the big credit bureaus after the Equifax hack - do you think the current system should be changed?
Yes, consumers should have more control over data stored with CRAs. Additionally, data furnishers and data reporting agencies should be held accountable for their roles in identity theft. In the current setup, when a consumer's identity is stolen, the burden of proof is left with them even when a CRA is responsible for a data breach or a credit issuer has issued credit to a fraudster in their name.
---
About the Author
SuperMoney founder Miron Lulic launched his company from inception to exponential growth in just a couple years - and they are now competing with the big companies in the consumer fintech space having never raised any outside capital.
Updated on