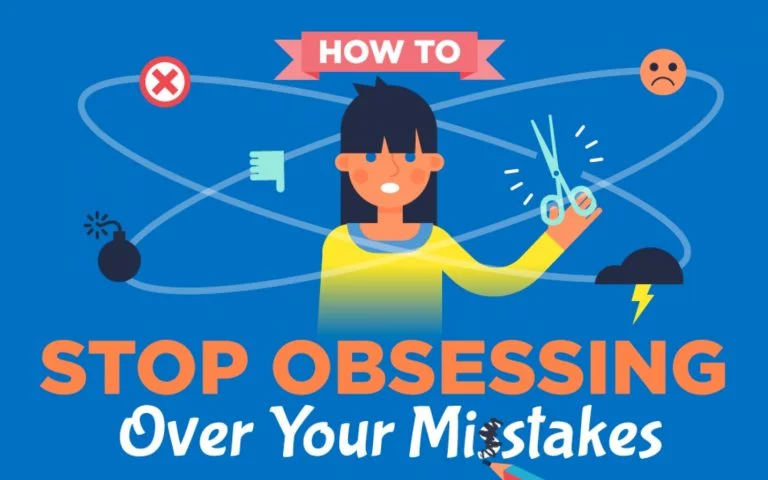 Mistakes make the world go around. Without mistakes, we wouldn't learn how to do things better. We all make mistakes daily, but between those of us that fail to learn from them and those that capitalize on the lesson and move on, exists a third category: folk who can't stop worrying about the mistakes they've made.
As a species, we have evolved to think our mistakes through after we commit them. Otherwise we would use our stupid over-developed brains to get into all kinds of trouble, figuring out new technologies but never noticing the harm they're doing. Instead, our minds have acquired some careful mechanisms to ensure we learn and move on.
Odey Discusses Howard Marks' Astute Observation On Why Hedge Fund Alpha Is Increasingly Rare [January Letter]
According to a copy of the firm's January investor update which ValueWalk has been able to review, the Odey Asset Management Odey Special Situations Fund returned 7.7% in January, outperforming its benchmark, the MSCI World USD Index, by 8.7%. Q4 2020 hedge fund letters, conferences and more The $60 million fund, which Adrian Courtenay manages, Read More
Q1 hedge fund letters, conference, scoops etc
For example, we default to reflect on our experiences during mental downtime. That's why you lie awake at night worrying: your brain is programmed by evolution to do it (although sometimes it gets out of hand). And we mostly reflect on bad rather than good experiences, which is why reliving your successes soon gives way to neurosis and sleeplessness. This is your evolutionary mechanism gone awry.
Indeed, many of us wish we could tune down that worry-mechanism a bit. It's not good for you to obsess on the same mistake over and over. It can make you sleepless, sick, snappy; it can lead to alcohol abuse and eating disorders. But it's not always easy to move on.
There is a sweet spot to be found. A point where your mistakes stay with you for long enough for you to take seriously and work through, before you transform that obsession into positive action. But there is no simple 'cheat' to get there. Learning to stop obsessing over your mistakes requires a holistic approach, dedication and will power. Let's look at some of the techniques you can combine to get there.
Rethinking your mind
So worry like this is kind of a natural instinct gone out of control. If you could switch it off, you would. But you can't, so instead you need to analyze the way you think and figure out workarounds to keep positive and proactive.
Start with how you talk to yourself. Be kind, forgive yourself. But also be mature. Insulting yourself is about as useless as insulting anyone else. Rather than use mental phrases like "I'm a failure," tell yourself (and others) "I slipped up on this one, but I know what to do next time."
Try to remember that, while valid, your feelings are just feelings. They are not proportional to the way other people feel about the mistake you made, and they are not in themselves a part of that mistake. Heck, people spend on average 60% of the time talking about themselves anyway, so don't get paranoid: those people you think are talking about your mistake are probably either showing off about their successes or verbally obsessing over their own mistakes.
Getting your emotions under control and learning to harness them towards growth has been shown to be an effective way to progress. Folk who make a concerted effort to understand a mistake as an opportunity to learn and move on are more likely to learn and move on. So even if it seems hopeless from where you're standing now, try to summon the strength to face your mistakes head on. It will help prevent you circling them again and again in your mind.
One way to do so is to get these thoughts out of your head altogether and down on paper. Not in terms of a worry journal (although we'll get to that later) but as a concrete plan. Okay, so you've made the positive decision to fix things and to learn from this mistake: but how? Make a step by step list, and keep them to baby-steps where possible. Keeping things achievable encourages progress which will help buoy your spirits as you make your comeback.
The body re-set
Okay, so it's a good idea to tell your mind to take it easy on you. But what about when you're so guilty/embarrassed/scared of your mistake that you can't settle? The hot-under-the-collar feeling is awful, and speaks to how closely your mind and body are connected. So it can often be advantageous to work on your body before addressing the mind.
The simplest way to do this is with a breathing exercise. Do a whole yoga workout if you can, but if not then just find the quietest spot you can, hold your chin up, and tense and release each muscle in your body from bottom to top. Breathe in slowly and hold it for three, then breathe out again and count to three again. And maybe you don't need to hear this from the internet again, but: drink a cool glass of water.
The art of distraction
Finally, don't forget that work isn't everything. The most important thing to most people, even if you're a misanthrope, is people. A hug, a nod, or a smile, are really the most disproportionately powerful tools we have. Offer them. Accept them.
The very least that talking with a friend or relative will do is allow you to vent. Expressing your unhappiness is good for you. It's cathartic (which is why you might want to try that worry-journal). But better still, talking to a friend will distract you from your worries, on both a conscious mental and neurological level. Distraction can literally deactivate the part of your brain that deals with fear. Cool, huh?
Done right, worrying about your mistakes can be a positive and progressive process. The trick is not to obsess. For more on how to get the balance right, check out this new visual guide from NetCredit.