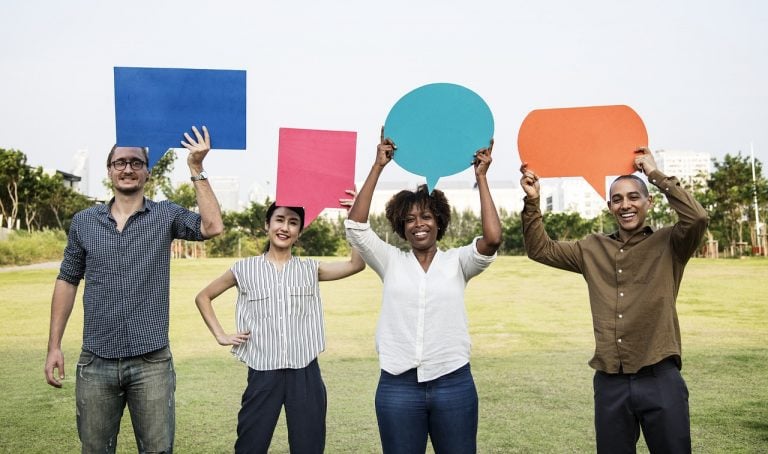 Speech Codes May Be FUCT by New Supreme Court Ruling; Could Trigger Suits and Funding Cutoffs Under Trump's Free Speech Executive Order 
WASHINGTON, D.C. (June 24, 2019) –  Today's Supreme Court's decision – that governmental bodies cannot discriminate against words or phrases based upon whether they coincide with a majority viewpoint – could provide strong additional ammunition for so-far-successful legal attacks on campus speech codes, suggests public interest law professor John Banzhaf, noting that they could also trigger fund cutoffs under Trump's new free speech executive order.
Q1 hedge fund letters, conference, scoops etc
This AI-Powered Emerging Hedge Fund Manager Is Blazing A New Path
Investment strategies used by hedge funds have evolved over the years, although the biggest changes have come in the use of computers to develop portfolios. Rosetta Analytics is a woman-founded and woman-led CTA that's pioneering the use of artificial intelligence and deep reinforcement learning to build and manage alternative investment strategies for institutional and private Read More
In holding that a governmental decision refusing to register the trademark "FUCT' was "viewpoint based" - applying the restriction only to marks which "denigrate" "society's sense of rectitude and morality," or "defy" "society's sense of decency or propriety" - the Court strongly suggests that campus speech codes which use similar language may likewise violate the First Amendment at state universities.
Today's holding that governmental action which discriminates against words because they are "immoral" or consist of "scandalous matter" would seem to threaten, for example, Alabama A&M University's decision to ban "moral turpitude," or Shawnee State University's decision to ban posting "offensive material," or Delaware State University's "Acceptable Use Policy" which banned words which "harm morale."
Unfortunately, notes Banzhaf, many state schools have speech codes with prohibit words on flyers or other documents, or even in private conversations, which might seem to be uncomplimentary or objectionable to African Americans, homosexuals, and other groups which they want to protect under university "inclusion" and/or "diversity" policies, but statements which may favor or otherwise be complimentary towards those same groups are not only permitted by encouraged.
For example, posting flyers saying 'BLACK LIVES MATTER" have been permitted or even praised at some universities, whereas saying "ALL LIVES MATTER," on posters or even in private emails, has been attacked as racist, or at least inappropriate because they allegedly undercut black lives movements.
As a recent report by the Foundation for Individual Rights in Education [FIRE] affirmed: "In case after case, courts across the country have unequivocally and uniformly held speech codes at public universities to be unconstitutional. Public institutions of higher learning attempting to regulate the content of speech on campus are held to the most exacting level of judicial scrutiny. Typically, courts find speech codes to violate the First Amendment because they are vague and/or overbroad."
Now, in addition to attacking speech codes because they are vague and overbroad, groups such as FIRE, Speech First, and others can seek legal action because the codes are so often viewpoint based; prohibiting, for example, only words which "denigrate" the university's "sense of rectitude and morality," or offend its "inclusion" policies.
The ruling could also provide additional ammunition for these groups, and even individual students, to file complaints against individual state colleges under President Donald Trump's Executive Oder 13864 which requires many federal agencies to cut off funding for institutions which are not in "compliance with the First Amendment for public institutions."
Thus, enforcing speech codes, reporting students to so-called bias response squads, and/or restricting speech by visitors, professors, or students based upon factors such as "decency," "propriety," or "morality," could now lead to a investigation of whether federal funding should be cut off, or at least not renewed, suggests Banzhaf.
JOHN F. BANZHAF III, B.S.E.E., J.D., Sc.D.
Professor of Public Interest Law
George Washington University Law School,
FAMRI Dr. William Cahan Distinguished Professor,
Fellow, World Technology Network,
Founder, Action on Smoking and Health (ASH),
2000 H Street, NW, Wash, DC 20052, USA
(202) 994-7229 // (703) 527-8418
http://banzhaf.net/ jbanzhaf3ATgmail.com  @profbanzhaf