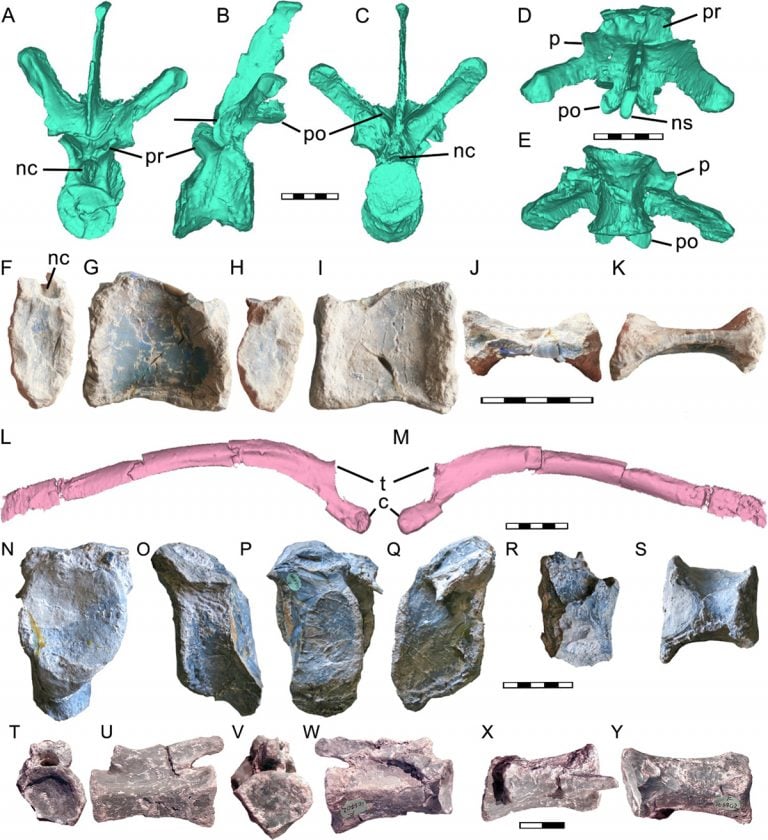 On the hunt for precious Opal gemstones, scientists have revealed a new dinosaur species, representing the first evidence of a dinosaur herd in Australia. The new dinosaur species found in the glimmering fossil makes the most complete opalized dinosaur skeleton in the world.
The fossilized dinosaur herd was discovered in the 1980s by opal miner Bob Foster in the Sheepyard opal field. Some of the bones were taken to the Australian Museum in Sydney where paleontologists identified them. A party of researchers returned to the site to help excavate the rest of the fossils. The researchers managed to uncover more than 60 fossils.
The fossils were displayed at the Australian Museum for a few years, and then were later loaned to the Australian Opal Centre. His children donated the fossils to the center in 2015 officially, which is when the scientific research began.
Carlson Capital's Double Black Diamond Strategy Gains 5.3% On Jewelry Play
Carlson Capital's Double Black Diamond fund added 3.09% net of fees in the second quarter of 2021. Following this performance, the fund delivered a profit of 5.3% net of fees for the first half. Q2 2021 hedge fund letters, conferences and more According to a copy of the fund's half-year update, which ValueWalk has been Read More
Paleontologist Phil Bell at the University of New England, Armidale found that the glimmering fossils belong to a new dinosaur species. However, while examining the bones in the fossil, Bell and his team found that there were more than just one dinosaur.
"We initially assumed it was a single skeleton, but when I started looking at some of the bones, I realised that we had four scapulae (shoulder blades) all from different sized animals," Bell said in a statement about the study published in the Journal of Vertebrate Paleontology on Monday. "There are about 60 opalised bones from one adult dinosaur, including part of the braincase, and bones from at least another three animals."
They named the new dinosaur species Fostoria dhimbangunmal, to credit Bob Foster's discovery of the fossil, while the species name translates to "sheepyard" in the Yuwaalaraay language, which was widely spoken by people who lived in New South Wales in the past.
The fossils revealed that the new dinosaur species was a herbivore which used its hind legs for movement, belonging to a dinosaur group called iguanodons. They found parts of four Fostoria skeletons which include younger dinosaurs, as well as adults which could likely be around 16 feet long. Researchers believe the glimmering fossils represent a family of dinosaurs or a small herd.
"Fostoria has given us the most complete opalised dinosaur skeleton in the world. Partial skeletons of extinct swimming reptiles have been found at other Australian opal fields, but for opalised dinosaurs we generally have only a single bone or tooth, or in rare instances, a few bones," said Jenni Brammall, study author, paleontologist and special projects officer of the Australian Opal Centre. "To recover dozens of bones from the one skeleton is a first."
Opal can be found in any color in the visible electromagnetic spectrum, with the vast majority of opal in the world being mined in the Australian outback. Opal forms in rock cavities, which means that when a bone gets buried in sand or clay and becomes a stone after some time, opal creates a "copy."