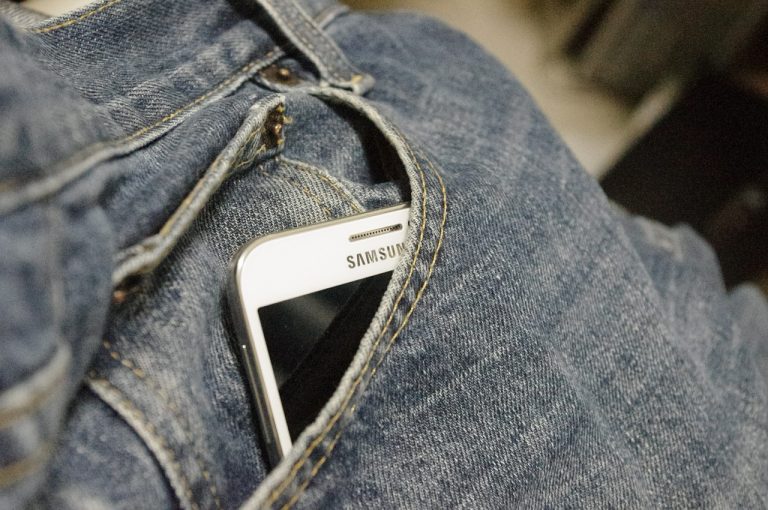 Samsung has long been rumored to ditch the headphone jack in the Galaxy Note 10. Even a recent report from Android Police claimed that there would be no headphone jack in the Galaxy Note 10. However, new findings today suggest that Samsung will still include the headphone jack in the Note 10.
Several smartphone manufacturers have already ditched the headphone jack, but Samsung so far has continued to embrace this age-old tech. It seems the South Korean firm may actually plan to continue using the tech in its Note series for this year at least.
This finding about the headphone jack in the Galaxy Note 10 comes from some case images posted by MobileFun. A closer look at the images reveals a small cutout along the bottom edge on the left side. It's the same position where Samsung has placed the headphone jack in some of its earlier devices, including the Galaxy Note 9, Galaxy S10 and S10 Plus.
Dan Sundheim Founder Of D1 At Sohn 2021 On His Favorite Stock
At this year's Sohn Investment Conference, Dan Sundheim, the founder and CIO of D1 Capital Partners, spoke with John Collison, the co-founder of Stripe. Q1 2021 hedge fund letters, conferences and more D1 manages $20 billion. Of this, $10 billion is invested in fast-growing private businesses such as Stripe. Stripe is currently valued at around Read More
The case does not offer a clear top-down look, which makes it difficult to pinpoint the 3.5 mm port. However, the placement and shape of the cut-out make it obvious that it is for a headphone jack.
Accessory manufacturers usually receive information about the design and dimensions of an upcoming product beforehand. Such information enables them to make accessories available when the phone launches. Samsung has likely revealed key details to trusted accessory makers, but it is not known if MobileFun is one of them.
MobileFun has listed cases for both the Galaxy Note 10 and Galaxy Note 10 Pro. This is in line with the rumors so far that Samsung will release two Galaxy Note 10 variants this year. Still, this news about the headphone jack in the Galaxy Note 10 comes as a surprise because several reports in the past from sources with solid track records suggested that Samsung would ditch the headphone jack and opt for USB-C wired headphones or Bluetooth earbuds instead of traditional earphones.
The company already removed the headphone jack from the Galaxy A80 earlier this month. There is also no 3.5 mm connection in the Galaxy Fold, but it does come with a free pair of Galaxy Buds to assist users in switching to a wire-free audio experience.
Moreover, Android Police claimed yesterday that the South Korean company would ditch the headphone jack and physical keys in the Galaxy Note 10. Although the report later came out with an update that Samsung would keep the physical buttons, its stance on the headphone jack supposedly remained unchanged.
Samsung is the only major smartphone maker that has yet to say goodbye to the 3.5 mm jack. All big high-end phone makers, including Google, OnePlus, Huawei, and Apple, have abandoned the headphone jack. Several budget phone makers have ditched the headphone jack as well; for instance, Xiaomi's Mi 9, Honor's 20 Pro, and Oppo's Reno lack the 3.5 mm connector.
Removing the headphone jack allows smartphone makers to include a bigger battery. It also helps in reducing design complexity and raising ingress resistance from dust and liquids. Overall, removing the headphone jack helps in developing a thinner, lighter phone without compromising on structural rigidity.
Samsung may feel that the headphone jack is still an important feature for users. Although this comes as welcome news for fans, it is still not officially confirmed. In fact, Samsung has not revealed any official information about the upcoming Galaxy Note 10 phones, including their design, specs and features.
We should not have to wait much longer for official information because the South Korean company is expected to announce the Galaxy Note 10 on Aug. 7 at a flashy Unpacked event at the Barclays Center in Brooklyn, N.Y. This year Samsung is expected to launch two variants: the Galaxy Note 10 and Galaxy Note 10 Pro. In fact, there could be four different models, one each with support for 4G and 5G.
Samsung's Galaxy Note 10 is expected to feature a 6.28-inch display, while the Pro version could have a 6.75-inch screen. Except for the screen size, the variants are expected to be the same. The Galaxy Note 10 could be powered by the Qualcomm Snapdragon 855 (or Exynos 9820), feature up to 12 GB of RAM and come with a tweaked hole-punch camera display (the Infinity-O design).