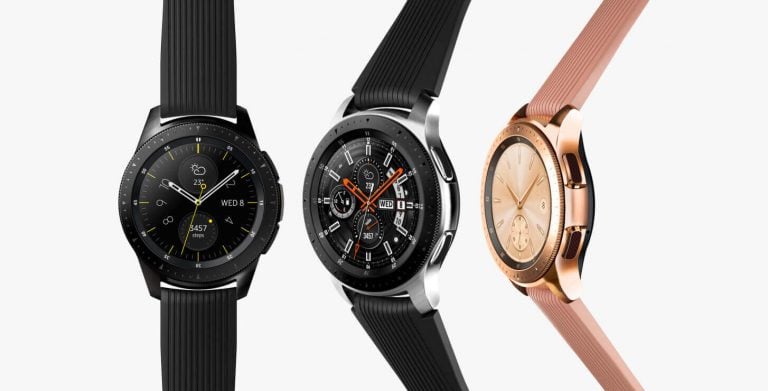 Wearable devices are becoming more popular each season. This is one area Apple has continually held the lion's share of the market. However, the Samsung Galaxy Watch 2 could be the device that begins to steal some of that market share from the Cupertino tech giant.
Samsung Galaxy Watch 2 Leaks
The wearable devices from Samsung have been sharp, but they haven't really been on par with the Apple Watch series. The last generation, the Galaxy Watch brought no major changes to the game, and fans of wearable tech want more. SamMobile reports that this could be the year they finally get it. The Samsung Galaxy Watch 2 code name has been leaked. Dubbed "Renaissance," the device name seems to indicate major changes are coming. The report also reveals that Samsung has filed a trademark application for Touch Wheel, which could allow users to navigate the UI by sliding their fingertip along the bezel.
ValueWalk's August 2021 Hedge Fund Update: Point72 Suffers Loss; Hedge Fund Assets Hit $4 Trillion
Welcome to our latest issue of ValueWalk's hedge fund update. Below subscribers can find an excerpt in text and the full issue in PDF format. Please send us your feedback! Featuring Point72 Asset Management losing about 10% in January, Millennium Management on a hiring spree, and hedge fund industry's assets under management swell to nearly Read More
Samsung In The Market
Samsung has been one of the leaders in mobile device manufacturing for several years. Their Galaxy line is one of the most sought after group of devices on the Android OS. Competition for the company has grown and changed through the years, but they have remained on top of their game. One constant has been that Apple Inc. has remained one of their top competitors. The rivalry between the two companies has not always been friendly, with several lawsuits that cost billions of dollars. The Apple Watch has dominated Samsung's wearable line  in terms of sales numbers. Samsung is hoping to change that with the Samsung Galaxy Watch 2.
Product Launches
Samsung is bringing several new products to the market in the near future. The Galaxy Note 10 will be the newest iteration of its flagship phone. It is rumored to be the best product Samsung has ever delivered to its customers. The Galaxy S11 will be coming soon as well, and fans are clamoring for a major camera upgrade on the device. Manufacturers like Huawei, Google, and Apple are all focused on bringing extremely high definition camera units to their mobile devices, and Samsung will most likely follow suit. It is possible that the Samsung Galaxy Watch 2 could be launched in early August, along side the Galaxy Note 10. All of these upcoming products have a huge fan base, and are being waited for with much anticipation. Whether Samsung can turn heads with its new smartwatch is yet to be seen.