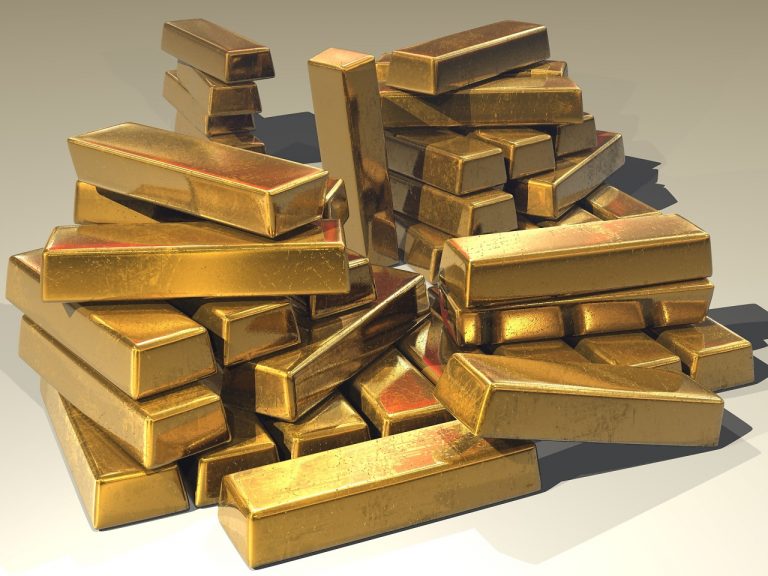 Holy Guacamole, and three kinds of chips and dips! China did not just threaten to cut off supply of rare earth minerals to the US? REMs are one of the few commodities on which the U.S. has not placed any extra import duties. Now they want to stop supplying it?
I mentioned this in passing a few months back on how the US has to restart its mines, and reduce dependence on non-allied powers to prevent being held hostage by powers inimical to the US.
Q1 hedge fund letters, conference, scoops etc
Canyon Distressed Opportunity Fund likes the backdrop for credit
The Canyon Distressed Opportunity Fund III held its final closing on Jan. 1 with total commitments of $1.46 billion, calling half of its capital commitments so far. Canyon has about $26 billion in assets under management now. Q4 2020 hedge fund letters, conferences and more Positive backdrop for credit funds In their fourth-quarter letter to Read More
Didn't they learn anything from the REM ban debacle of 2010?
For the uninitiated, 'Rare Earth Minerals' (REM) refers to a set of about 17 minerals with certain magnetic and conductive properties which are essential in powering most electronic devices, smartphones, tablets, laptops, all the way through to satellites and solar panels. Most modern electronic devices cannot be produced without them.
The bulk of rare earth minerals, and I mean between 75% and 80%, is mined, refined and processed by China, which has the largest proven mines of the same. China produced 120, 000 MT of rare earth minerals in 2018, as compared to Australia which came in second with 20,000 MT.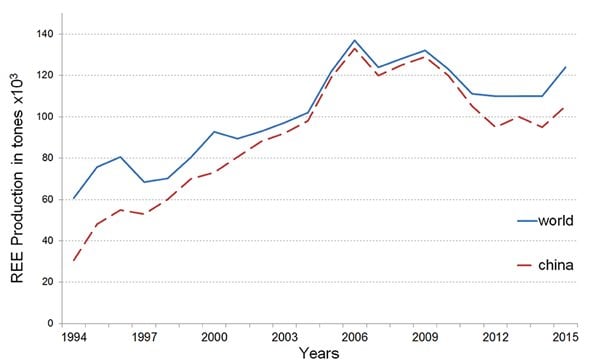 Micro amounts of these minerals are used to boost batteries, power packs, processors, etc., pretty much depend on these REMs. And a sudden break in the supply could have some nasty consequences for world industry as a whole.
The thing is despite being called Rare Earth Minerals, these minerals are really not that rare, they may not be as abundantly available as Iron, Copper, Oxygen etc., but are still well stocked on the Earth's crust.
The reason China dominates this trade is because the West prefers it that way. The process of refining and processing the ore includes acid baths and bouts of radiation, all of which leads to an environmentally messy situation, and which the West was happy to hand off to China way back in the 1990s.
Now, there is a sudden upsurge in talk of China withholding supply of these little power boosters from the US supply chain. President Xi Jinping's visit to a rare earth mineral processing centre fuelled rumours that China could retaliate to the Huawei ban by disrupting supply of REMs to the US.
A commentary in the People's Daily – A state mouthpiece – stated "the U.S. wants to use the products made by China's exported rare earths to suppress and counter China's development. The Chinese people will never agree. At present, the United States completely overestimates its ability to manipulate the global supply chain…." It continued on to say "I advise the US side not to underestimate China's ability to safeguard its own development rights and interests, don't say I didn't warn you!"
Combative words from a state that already tried this with Japan. In 2010 there was a diplomatic incident involving a fishing trawler and the disputed Senkaku islands in the East China Sea. China decided to embargo sales of certain rare earth minerals to Japan.
Japan found a way around the ban thanks to Chinese export houses exporting REMs off the books, Japanese industry adapting by using less of the stuff, and world production ramping up to make up the shortfall.
The situation is not too different in 2019 either.
Let's be clear, in the short term this could hurt industries. There would be a slowdown in production of everything. Some of it mission critical to US defence as well. Smart munitions are smart because of sprinklings of this stuff. NASA would have to rethink future missions based on the supply crunch, and as is the norm, when it comes to the extra cost for manufacturing, Honest Joe on the street will find the buck stops with him.
But, and this is a BIG but, the laws of supply and demand will win out.
Huh? But you said over 78% of the Reserves are in China Greg, so??
Yes, I did say that. However, the world uses less than 200, 000 MT of REM every year. Between Australia, India, Brazil, Russia, Vietnam, and the US, there are enough of these minerals to see us through for a next generation – at least!
Up till the 1980s the US was a dominant producer of REMs, The Mountain Pass mine in California was the centre of the industry until the Chinese caused it to close due to cost. While mothballed after Molycorp went bankrupt, it is now owned and operated by MP Mine Operation. And can presumably be brought into production within months.
Australia's Lynas is operating the Mountain Weld mine and Concentration plant, and are already in the process of boosting production of neodymium - praseodymium product by 2025. In 2018 Northern Minerals started the first Heavy Earths Mine in Australia producing terbium and dysprosium.
Add in other countries who will find the rising prices attractive, and you will find production will ramp up to meet demand fairly quickly.
That's great Greg. Not so scary after all?
This time perhaps not, but I've said it before, and I'll scream it off the rooftops again and again.
Let's ensure we don't end up in a position to be blackmailed. A minimum amount of essential commodities should always be produced right here in the USA to ensure global winds of change cannot impact our way of life.
Reopen our mines, and level the playing field to keep them competitive.
---
Thank you for reading my post. I regularly write about private market opportunities and trends. If you would like to read my regular posts feel free to also connect on LinkedIn, Twitter or via Atlanta Capital Group Investment Management.
Greg Silberman is the Chief Investment Officer of ACG Investment Management LLC ("ACGIM"). ACGIM specializes in creating custom private market solutions for RIA/Family Office clients.
This material is not intended to be relied upon as a forecast, research or investment advice, and is not a recommendation, offer or solicitation to buy or sell any securities or to adopt any investment strategy. The views and strategies described may not be suitable for all investors. It is not possible to directly invest in an index. An index fund is a type of mutual fund with a portfolio constructed to match or track the components of an index. Past performance is no guarantee of future results. Investments will fluctuate and when redeemed may be worth more or less than when originally invested. Advisory Services offered through ACG Investment Management, LLC.  ACG Investment Management is an affiliate of ACG Wealth Inc.
Sources:
https://investingnews.com/daily/resource-investing/critical-metals-investing/rare-earth-investing/rare-earth-producing-countries/
https://www.theverge.com/2019/5/23/18637071/rare-earth-china-production-america-demand-trade-war-tariffs
https://www.ausimmbulletin.com/feature/an-outlook-on-the-rare-earth-elements-mining-industry/
https://www.cfr.org/report/rare-earth-elements-and-national-security