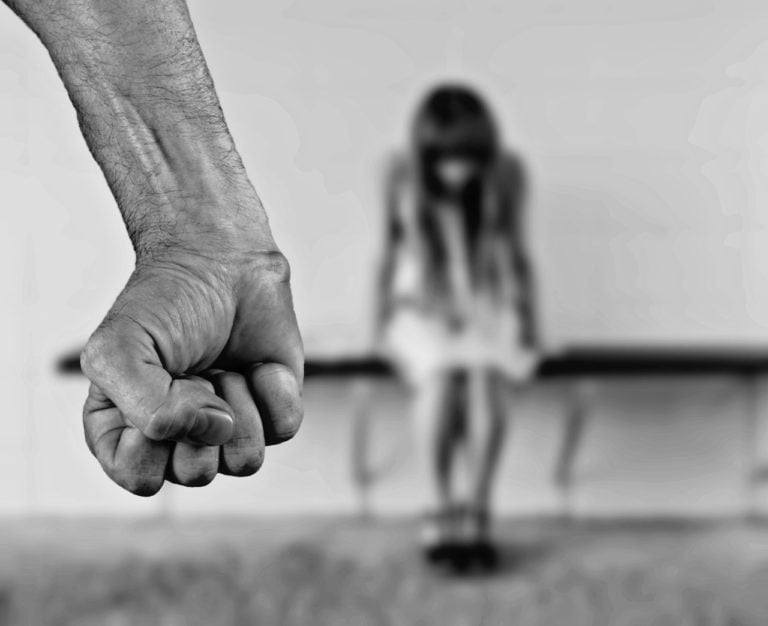 Colleges Challenging Rape-Victim Anonymity; A Fair Solution – Victims Should Be Permitted To Sue Anonymously As Two Major Universities Are Demanding Disclosure of Plaintiffs' Names 
WASHINGTON, D.C.  (June 4, 2019) –  In what might well become common practice – although some might argue it's an unfair legal tactic – universities are challenging the generally accepted policy of permitting students alleging that they have been sexually assaulted to sue using pseudonyms.
Q1 hedge fund letters, conference, scoops etc
Looking at Trends with AlphaSimplex's Dr. Kathryn Kaminski
ValueWalk's Raul Panganiban interviews Dr. Kathryn Kaminski, Chief Research Strategist at AlphaSimplex, and discuss her approach to investing and the trends she is seeing in regards to quant investing and hedge funds. Q1 2021 hedge fund letters, conferences and more The following is a computer generated transcript and may contain some errors. Interview with AlphaSimplex's Read More
While there are valid arguments on both sides of this issue, there is also a compromise solution which would eliminate much of the unfairness implicit in the current procedure, says public interest law professor John Banzhaf.
Florida A&M University is arguing against permitting a former student to sue it under a pseudonym [S.B.] in a law suit claiming that she was raped twice, and that the defendant didn't do enough to protect her.  The university seeks dismissal of the suit unless her name is publicly revealed.
While some are claiming that this is a new aggressive and intimidating legal tactic which is contrary to the spirit of civil rights policies, Florida says it is "merely asking for a fair and open trial," that its demands were in line with those of many other colleges and universities, and that permitting S.B. to use just her initials makes her appear to be a victim needing protection, even though it that has never been proven.  So far, the trial judge has disagreed.
In a somewhat similar case, Dartmouth has demanded that all of the women named in a class action law suit against it for allegedly failing to take effective actions against what they call "a 21st-century Animal House" be named in the law suit, especially since most of the named plaintiffs have sought publicity and granted interviews. Dartmouth argues that concealing the plaintiffs' identities would hamper its ability to determine whether the women could legally represent the named class.
Persons claiming to have been sexually assaulted have frequently been permitted to sue anonymously (e.g., as "Jane Doe") to avoid embarrassment and possible harm to their reputations, says Banzhaf, who has won over 100 cases of sex discrimination against women, but many of the same concerns and considerations may apply to those who are named by faceless accusers as being a rapist.
"There's something fundamentally unfair in letting one student proceed anonymously to publicly name another student as a felon," argues Banzhaf, "since he may or may not be guilty, and he may never have an opportunity to clear his name."
Even if he is found not guilty in a trial, or not responsible in a university hearing, his name will forever be branded as an accused rapist on the Internet and in newspaper and other publications, says Banzhaf.  That stigma will also remain even if the accuser for whatever reasons drops the charges or otherwise refuses to proceed, if the two parties reach a settlement, etc., he argues.
Although these two cases involved university officials and/or faculty rather than students as named defendants, some of the same considerations apply, since they potentially face irreparable damage to their reputations, difficulty in seeking new positions at other institutions, ostracism or even possible expulsion from professional societies, and demonstrations on the their own campuses.  Although this harm may not be as serious as that to a young student whose entire professional career is in front of him, it is nevertheless serious as well as unnecessary, says Banzhaf.
The professor proposes that, as a pre-condition for being permitted to sue anonymously, plaintiffs must likewise permit the defendants to remain anonymous: e.g., bring their law suits as "Jane Doe" vs. John Roe."
If law suits have been able to proceed with one side protected by pseudonyms, trials can go ahead with both sides accorded the same protection, suggests Banzhaf.
JOHN F. BANZHAF III, B.S.E.E., J.D., Sc.D.
Professor of Public Interest Law
George Washington University Law School,
FAMRI Dr. William Cahan Distinguished Professor,
Fellow, World Technology Network,
Founder, Action on Smoking and Health (ASH),
2000 H Street, NW, Wash, DC 20052, USA
(202) 994-7229 // (703) 527-8418
http://banzhaf.net/ jbanzhaf3ATgmail.com  @profbanzhaf