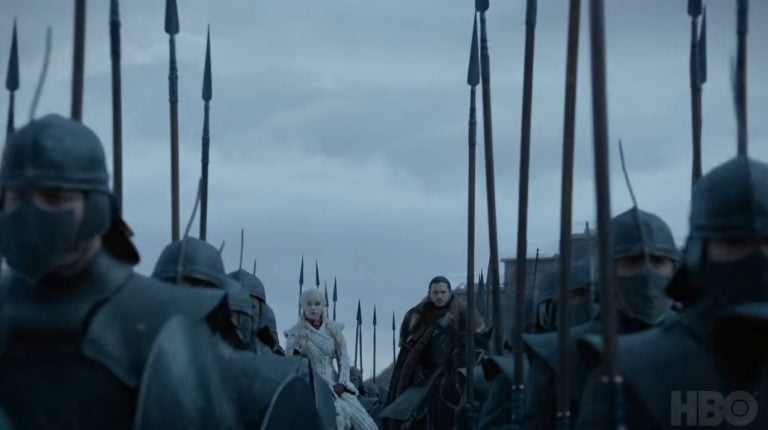 The eighth season of Game of Thrones has aired, and although most fans are probably aware that it was the last season, that isn't keeping some from fantasizing about or even betting on Game of Thrones Season 9.

There will be no Game of Thrones Season 9
Unfortunately for fans, no matter how much they hope for a ninth season, HBO seems quite committed to the final ending in Season 8. Some fans were so disappointed in the ending that they started a petition on Change.org demanding a remake of the last season. The petition called for HBO to replace D.B. Weiss and David Benioff as showrunners for the remake. Believe it or not, more than 1 million people signed the petition.
Based on the popularity of that petition, Boyle Sports started taking bets that Game of Thrones Season 9 would become a reality. According to CNET, the bookie firm suggested 50 to 1 odds against there being a ninth season and even offered odds on which of the remaining characters would sit on the Iron Throne after the hypothetical season.
Is First Gen An Overlooked Power Play That Deserves A Re-Rating?
The post was originally published here. Highlights: Resolving gas supply issues ensures longevity A pioneer in renewable energy should be future proof Undemanding valuation could lead to re-rating Q1 2022 hedge fund letters, conferences and more
Game of Thrones prequel in the making
While HBO seems set on not doing a sequel to Game of Thrones either, a prequel is on the way. Bloodmoon was scheduled to begin filming this month, Screenrant reported in May. Bloodmoon is actually the working title, so when it finally comes to television, the prequel may have a different name. Sometimes it's unofficially called The Long Night.
The show will be set approximately 8,000 years before the War of the Five Kings, and it will be a virtual who's who of celebrities. Among the cast members are John Simm, who played The Master on Doctor Who, Naomi Watts of King Kong fame, Miranda Richardson from Churchill, Georgia Henley from The Chronicles of Narnia, Jamie Campbell Bower of Fantastic Beasts: The Crimes of Grindelwald, and Josh Whitehouse of Poldark. Jane Goldman, known for Kingsman, will be showrunner for the Game of Thrones prequel.
It's unclear when the prequel will begin airing, but HBO wanted to give the original show time to breathe after its final season. We don't look for the prequel until at least next year. Whenever it finally does arrive, it should placate fans who were hoping against hope for Game of Thrones Season 9. Until then, we expect the steady stream of GoT-themed merchandise to continue.
Updated on