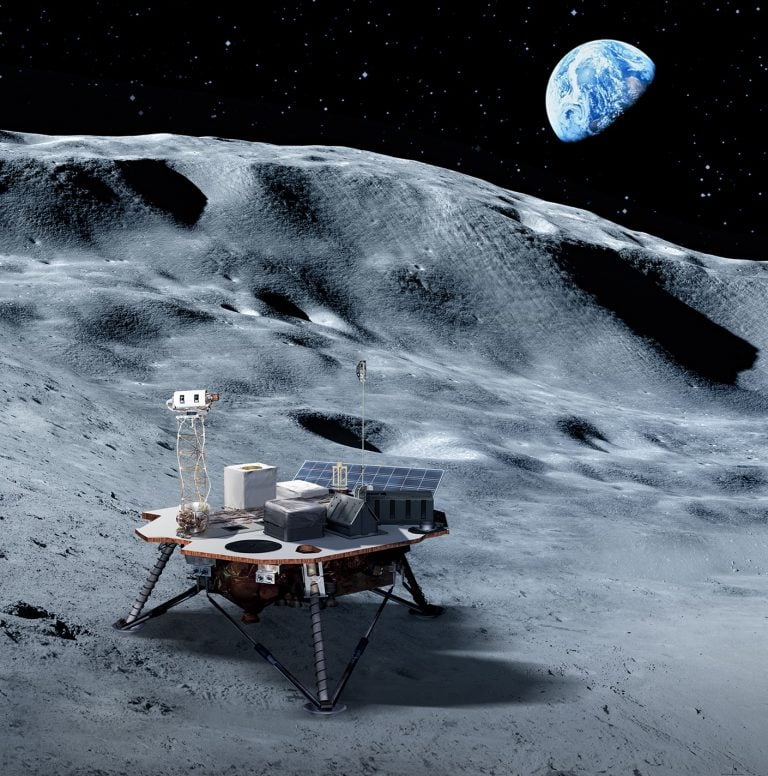 NASA continues to work hard to make a return to the moon a reality. The space agency has now selected its first three commercial moon landing services for the Artemis mission. These service providers will deliver scientific materials and technology to the moon under the Commercial Lunar Payload Services (CLPS) as part of the Artemis program. The NASA-built payloads will carry out scientific investigations and test advanced technology on the lunar surface, which should provide a firm foundation for astronauts to return to the moon in 2024 as planned.
[email protected]_Machines of Houston has proposed to fly as many as five payloads to Oceanus Procellarum, a scientifically intriguing dark spot on the Moon, by July 2021. Watch & find out more about this: https://t.co/msShuMZSw2 pic.twitter.com/kM61blBPLI

— NASA (@NASA) May 31, 2019

ValueWalk's August 2021 Hedge Fund Update: Point72 Suffers Loss; Hedge Fund Assets Hit $4 Trillion

Welcome to our latest issue of ValueWalk's hedge fund update. Below subscribers can find an excerpt in text and the full issue in PDF format. Please send us your feedback! Featuring Point72 Asset Management losing about 10% in January, Millennium Management on a hiring spree, and hedge fund industry's assets under management swell to nearly Read More
"Our selection of these U.S. commercial landing service providers represents America's return to the moon's surface for the first time in decades, and it's a huge step forward for our Artemis lunar exploration plans," NASA Administrator Jim Bridenstine said in a news release. "Next year, our initial science and technology research will be on the lunar surface, which will help support sending the first woman and the next man to the Moon in five years. Investing in these commercial landing services also is another strong step to build a commercial space economy beyond low-Earth orbit."
To make their applications more appealing, each NASA partner provided a proposal for carrying a specific NASA instrument that will explore the lunar surface. By the end of the summer, the space agency will decide which three commercial moon landing services for the Artemis mission will fly specific NASA instruments to the moon. Those instruments are designed to mark the lander's position, measure lunar radiation, determine how its activity and the activity of potential astronauts affects the lunar surface, and provide navigation.
The three commercial moon landing services for the Artemis mission include:
Astrobotic of Pittsburgh, Pa. was awarded $79.5 million to fly 14 payloads to Lacus Mortis, a large crater on the brighter side of the moon. Its part of the mission should be finished by July 2021. Intuitive Machines of Houston, Tex. was awarded $77 million to fly as many as five payloads to Oceanus Procellarium, a dark spot on the moon by July 2021. Finally, Orbit Beyond of Edison, N.J. was funded $97 million to fly as many as four payloads to Mare Imbrium, a lava plain by the moon's craters, by September 2020.
"These landers are just the beginning of exciting commercial partnerships that will bring us closer to solving the many scientific mysteries of our Moon, our solar system, and beyond," said Thomas Zurbuchen, associate administrator of NASA's Science Mission Directorate. "What we learn will not only change our view of the universe, but also prepare our human missions to the Moon and eventually Mars."
Each partner NASA selected will provide a complete commercial payload delivery service to. Those companies will integrate the payloads and their operations and launch them from Earth into orbit before landing on the lunar surface. These early missions will provide important technology demonstrations which should provide knowledge for the development of future landers and other scientific equipment. These companies are also important because they should prepare NASA to send humans on the first manned Mars mission when the time comes.