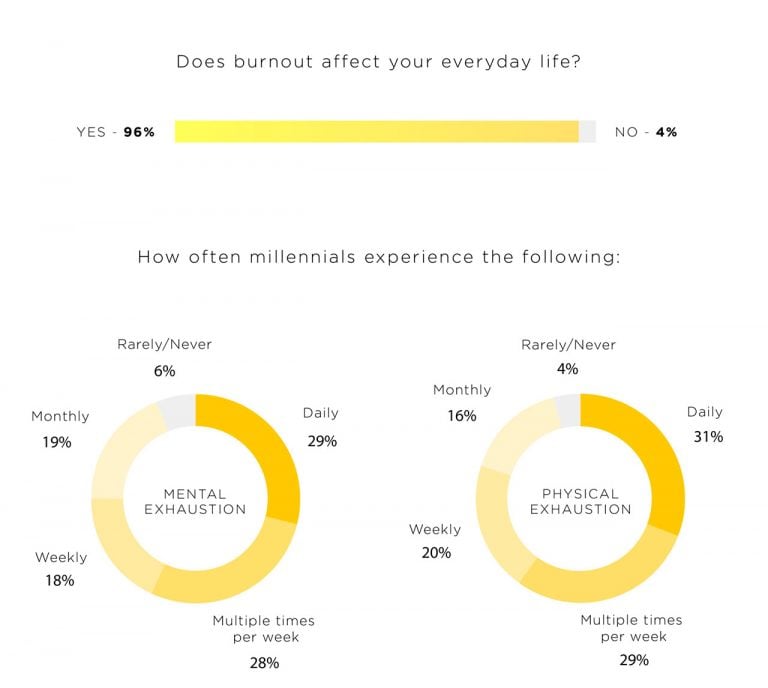 The World Health Organization recently announced "millennial burn-out" is considered a legitimate diagnosis, characterized by exhaustion, increased mental distance from a person's job, and reduced professional efficacy.
To find out more about how millennials feel about work and life-related burn-out, the experts at Yellowbrick psychiatric center in Evanston, Illinois surveyed 2000 millennials. The study revealed that the overwhelming majority—some 96-percent—say burn-out affects their everyday life.
Why The Term 'Value Investing' Is Redundant
What does value investing really mean? Q1 2021 hedge fund letters, conferences and more Some investors might argue value investing means buying stocks trading at a discount to net asset value or book value. This is the sort of value investing Benjamin Graham pioneered in the early 1920s and 1930s. Other investors might argue value Read More
Q1 hedge fund letters, conference, scoops etc
The leading causes of the phenomenon come to be understood as "millennial burn-out" is a young person's work. Roughly three-in-four millennials say their job adds to their experience of burn-out, nearly half blame their finances, and one third point to pressures surrounding socialization.
Millennials experience burn-out in two primary ways: physical and mental exhaustion.
More than half (57 percent) of millennials say they experience mental exhaustion daily or multiple times per week. Only six percent of millennials say they feel mentally exhausted "rarely" or "never." The same figures carry over to the experience of physical manifestations of burn-out. Sixty percent of millennials say they feel physical exhaustion multiple times each week, if not daily, and only four percent say they never or rarely feel physically exhausted.
When it comes to workplace burn-out, millennials responding to the Yellowbrick survey indicate a common theme of over-working and over-accessibility. Nearly half of all respondents said they considered themselves to be a "workaholic" and 68-percent say they believe they suffer from "workism" whereby a person only identifies themselves through their job or career. The majority of millennials say they feel pressured to work longer hours or overtime, as well as pressure to constantly be accessible to their jobs via email, office messenger, or other means of communication. A significant portion of working millennials say they feel that stress daily, with one in four saying they work off the clock more than once a week, and one in three saying they feel overworked every day.
So how do millennials cope?
Some of the most common coping mechanisms include watching television or other streaming media services, sleeping and making time to exercise. Just under 10 percent of millennials say they resort to either alcohol or drugs to help with the stress. Of those who say they take drugs to cope, 68 percent say they use marijuana.
Others say they turn to meditation, surfing the internet or just talking to friends or family. When asked if they're going to do anything to deal with the stress long-term, nearly two in three millennials say they plan on making "major lifestyle" choices within the next year or so to reduce their stress.