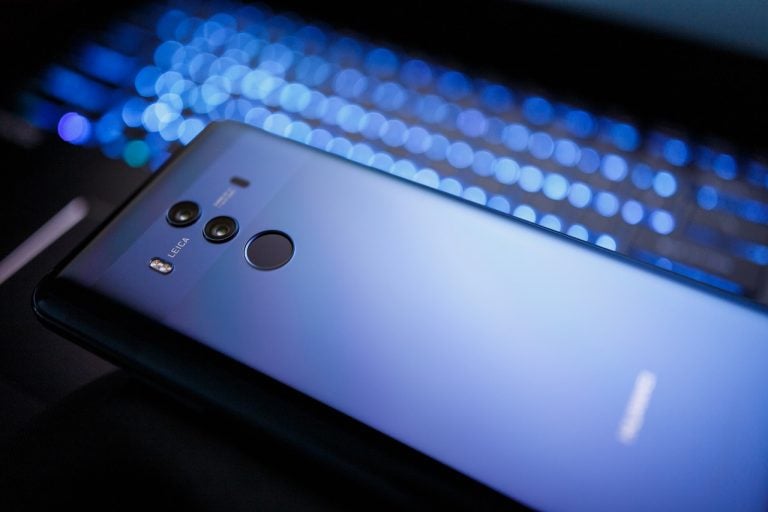 Huawei has been in the news lately primarily for its fight against the U.S. government. Now, it is in the news again but for a different reason. Several users are now complaining about lockscreen ads on Huawei phones (first spotted by Android Police).

Lockscreen ads – who is to blame?
As per the users, ads from Booking.com suddenly started appearing on the lockscreen of their Huawei phones. A report from 9to5Google notes that lockscreen ads on Huawei phones are not specific to any model. Users have noticed the ads on Huawei P30 Pro, P20, P20 Lite, P20 Pro, Mate 20 Pro and Honor 10.
@Huawei_Europe I just got an add of https://t.co/7GRlpt8z3k on my lockscreen. I am using a Huawei and I am not the only one who gets it. pic.twitter.com/mhfGixcwED

[Exclusive] ExodusPoint Is In The Green YTD Led By Rates And EM/ Macro Strategies

The ExodusPoint Partners International Fund returned 0.36% for May, bringing its year-to-date return to 3.31% in a year that's been particularly challenging for most hedge funds, pushing many into the red. Macroeconomic factors continued to weigh on the market, resulting in significant intra-month volatility for May, although risk assets generally ended the month flat. Macro Read More

— Ceel Beckers (@BeckersCeel) June 12, 2019
Also, the ads are not limited to a specific region or country. Users from countries including the UK, Netherlands, Ireland, South Africa, Norway, Germany and more have reported seeing the ads on lockscreen.
The lockscreen ads on Huawei phones seem to be appearing for all users who have enabled default lockscreen wallpapers on their phone. Affected users have raised the complaints on Twitter, Reddit and other social platforms.
9to5Google notes that the Chinese handset maker may have put the ads into the phone's Magazine Unlock feature. The Magazine Unlock feature allows users to set a rotating set of images on their lockscreen.
Huawei's customer support department is blaming the Booking.com app for the ads. However, users who don't have the app installed on their phone are also seeing the ads. This suggests that the issue is not with the app. As of now, there are no comments from Booking.com on the development.
How to disable lockscreen ads on Huawei phones
Huawei's German Twitter account, while replying to a user, apologized for the ads, saying "I'm sorry that you think we want to advertise." Further, the tweet said that users can easily disable the ad by swiping up on the screen.
Some Reddit users were able to confirm this workaround. "When on the lock screen swipe left to move along the pictures, (for me all of the images with stamps on were left rather than right), then when you get to one with an ad on it swipe up and hit the trash can. I did that and the problem seems to have gone away," a Reddit user said.
Another workaround that 9to5Google says worked is changing the lockscreen image to an image that is not on the phone's default list. It is possible that the Chinese company is experimenting with the lockscreen ads for now or it is a technical glitch.
Similar instances before
Huawei, in a statement to Digital Trends, denied serving any such ads. "We encourage individuals to check app settings, or follow publicly available directions on how to remove lock screen ads," Huawei said.
Further, the Chinese company noted that the lockscreen ads on Huawei phones might be the result of some third-party services or apps. To back up its argument, Huawei talked about a similar issue that hit the Samsung phones last year.
Apart from Samsung, there have been instances previously of ads being shown to the smartphone users. However, such instances were a trade-off. For instance, Amazon is known for serving ads on Prime-exclusive phones, but in return, users get a discount on the phone as well.
Also, a few budget friendly devices show ads to the users. Doing this helps them in subsidizing the cost of the phone. For instance, Xiaomi is known for placing ads on its phones, and the company is open about it as well.
Bad news continues for Huawei
This latest incident of lockscreen ads comes as another bit of bad news for Huawei, which has recently been blacklisted by the U.S. government. The ban prohibits U.S. firms from selling software and services to Huawei without prior permission.
Huawei's current handsets won't likely be affected by the ban, but the same can't be said about its upcoming devices. There are reports claiming that Huawei's sales have already been affected in countries including Germany and Spain. A recent report from the South China Morning Post claimed that Foxconn has already stopped a few production lines for Huawei smartphones.
The ban by the U.S. government will undoubtedly impact Huawei's bottom line. What will be interesting to see is how Huawei overcomes this situation. The Chinese company is already known to be building self-sufficiency, including developing its own OS.
A few weeks back, president of Huawei's Honor brand, Zhao Ming, said that the company is reassessing some of its major goals, including becoming the world's largest smartphone vendor in 2020. Zhao said it is "too early to say whether we are able to achieve the goal."
Updated on