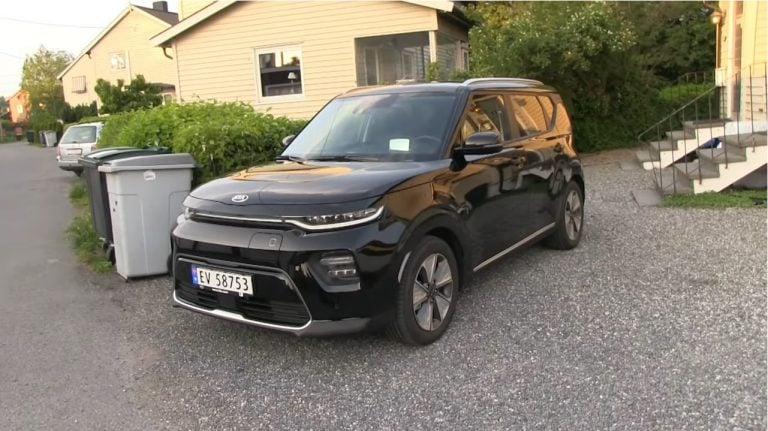 Whitney Tilson's email to investors discussing the reviews of the eTron and Kia Soul EV; Electric dreams in danger as funding dwindles for China's Tesla challengers; Tesla Inc (NASDAQ:TSLA) pick-up truck.
1) From a friend:
Q1 hedge fund letters, conference, scoops etc
Consistency is what makes the top 50 best-performing hedge funds so strong
Every month and quarter, multiple reports on average hedge fund returns are released from several sources. However, it can be difficult to sift through the many returns to uncover the most consistent hedge funds. The good news is that Eric Uhlfelder recently released his "2022 Survey of the Top 50 Hedge Funds," which ranks the Read More
One of the most respected car reviewers in the world, Dan Edmunds, spent a day -- May 14 -- driving the Audi eTron from Yountville to Lake Tahoe.  One month later, this initial take was published in this 7 minute video:
Bottom line: His initial take is favorable.
Mind you, he's got a lot of time behind the wheels of the Tesla Model S, X and 3.
2) Also from a friend:
This is a Kia Soul EV (or "eSoul") review from Bjorn Nyland, who also happens to be a Tesla Model 3 owner:
He points out that range is close to 290 miles under reasonably favorable conditions (Summer, mixed driving).  However, range falls a lot under sustained fast freeway speeds.
Bjorn says that the Kia Soul EV may be the best alternative to the Tesla Model 3 right now.  He prefers the Model 3 himself, because he is focused on taking very long and frequent road trips. However, he says that for people not taking frequent long road trips like he does, the Kia Soul EV is a good alternative with various advantages over the Model 3.
The all-new 2020 Kia Soul EV just became available in Europe in the last few weeks.  It was supposed to arrive in the U.S. also in May-June, but "thanks" to high demand in Europe as well as in Korea, they have postponed the U.S. launch by at least six months.
Two funny things in the review:
At the 15 minute mark, Bjorn describes an analogy of what 155 cm of cargo length is equivalent to (Bjorn is Thai).
At the 26 minute mark, you can see a Kia Soul feature that is not available even on a $100,000 Mercedes S-Class.  Yes, it's a bit of a gimmick, but I drove the gasoline version of this car only a month ago, and it was really cool.
Let's see the June sales number from Europe, regarding the Kia Soul EV.  The previous generation Kia Soul EV (2019 and before) saw very little sales in recent months, as the production had ended and units available were very few.
3) Tesla's recent woes have an ironic upside for the company, Electric dreams in danger as funding dwindles for China's Tesla challengers. Excerpt:
His concerns reflect what bankers describe as increasingly tough funding times for Chinese EV makers which must jostle for attention in a crowded sector and produce convincing arguments about future profitability despite government cuts to EV subsidies and plans to phase them out.
Numerous setbacks plaguing Tesla Inc in its quest for sustained profitability as well as a dramatic slide in sales and problems with some cars at Chinese startup Nio Inc have also put investors on their guard.
This year, Chinese EV makers have raised just $783.1 million as of mid-June compared with $6 billion for the same period a year earlier and $7.7 billion for all of 2018, according to data provider PitchBook.
4) Funny! I got tired of waiting for @Tesla to release their pickup truck so I made my own.
I got tired of waiting for @Tesla to release their pickup truck so I made my own.#TRUCKLA pic.twitter.com/jqT97v3L0c

— Simone Giertz (@SimoneGiertz) June 18, 2019
Updated on