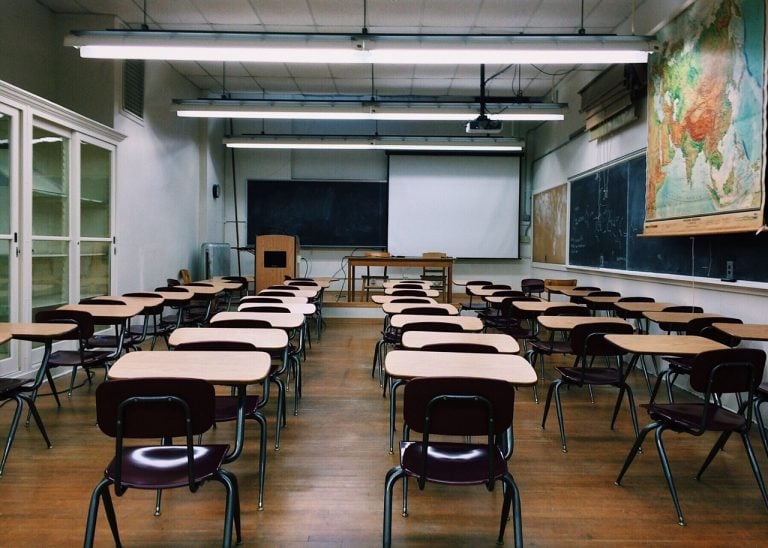 Modern high technology is responsible for enormous changes in absolutely all sectors of our lives. Some of them are positive, while others have their side-effects. Anyways, each of us can feel the difference in the health and education sectors, business and politics worlds, entertainment, and security issues. When IT specialists present innovations, they want to make the world a better and more comfortable place to live in! In this article, we will focus our attention on education to see how it was affected by IT innovations. This is the crucial sector of every healthy society, which deserves an in-depth study. It goes without saying that modern IT innovations give classrooms a much better look. They made the ways of conducting lessons more interactive, exciting, and engaging to students. Advanced students love technology because they help them with their exams, self-education, etc. For example, every student can find a good online writing service and  pay someone to do essay. By doing this, students spare a bit of free time and learn how to set priorities and delegate assignments.
Below, you will discover the main IT innovations, which have a significant potential to transform our education.
Q1 hedge fund letters, conference, scoops etc
This mining and metals fund is having a strong year so far
The Delbrook Resources Opportunities Master Fund was up 9.2% for May, bringing its year-to-date return to 33%. Q1 2021 hedge fund letters, conferences and more Dellbrook is an equity long/ short fund that focuses exclusively on the metals and mining sector. It invests mainly in public companies focused on precious, base, energy and industrial metals Read More
If you follow the latest trends in the IT world, you know that VR (Virtual Reality) is one of the hottest and most discussed topics in the world of technology. Big companies such as Google, Oculus, Sony, Samsung, etc. now want to apply virtual reality to the education system. Virtual reality will allow students to learn by means of interacting with a 3D world. The first who introduced VR in schools was Google. The experiment of learning through virtual reality is not finished yet. So, we will discover many new things very soon.
Nowadays, artificial intelligence is applied in different technological levels, starting from the lowest levels and finishing with the most advanced ones. In modern schools, everything possible is applied to automate the principle of student's activities. For example, artificial intelligence is used in the grading of school subjects or providing professor's feedback on specific areas, which require some improvement. Artificial intelligence is also used to motivate the learning, which is personalized among students with special needs.
As for machine learning, IT specialists develop adaptive programs to cover the individual needs of students. It is efficient in such school subjects such as writing and mathematics.
Cloud Computing Technology for Students
Now a student can access various educational resources from any part of the world. It is possible thanks to using cloud computing technology. Students have access to vital learning resources, for example, audio lessons, written lessons, video assignments, which are stored on the cloud terminal. It is very comfortable for students. They can even work from homes. It is not so rare when students submit their school assignments back to their teachers. Cloud computing allows students not to carry heavy books. You have our library in a single portative device with 24 hours access. Besides, cloud computing technology makes it possible to communicate between students and their teachers.
Students love 3D printers. The fact, the usage of 3D printers in schools already causing ripples in the education. Educational content, which was taught by means of books, not can be easily expressed via 3D models. 3D printing technique help students understand complex topics. More and more higher educational institutions, where they prepare future system designers, or engineers, use 3D printing to develop prototypes and see how it will function in the final systems. 3D printing technique can make any concept real.
High educational institutions are impacted by social media. Do you know that the most prominent social networking websites have been created on campuses? Students were the first users of social media networks. Nowadays, many universities, colleges, and schools can connect with each other, share the experience via social networking platforms. Now even continents can't separate us. Teacher and students use social media to organize educational contests, meetings, and fun parties. Students can use social media to express their talents and exchange ideas, which can make our life better.
Biometrics were created to get rid of cheating in educational institutions. As practice shows, when biometric systems were introduced and launched in schools, this IT innovation helped schools to streamline education and improve student's discipline. Biometric system includes facial recognition, fingerprints, voice recognition, and even eye tracking. They help a lot to monitor the class attendance of students, secure borrowing properties, for example, books in the library. Teachers can use eye-tracking technology to check how students are absorbing new information.
Conclusion
Nowadays, all educational institutions have access to the Internet. This is the factor that will cause the implementation of IT innovations in the education sector. Now, the speed of spreading Ideas is super fast. IT help education to be up-to-date. Now, it is not a problem for such devices as laptops or tablets, which have been customized to meet the needs of students and teachers. The future of education will be bright thanks to IT innovations!