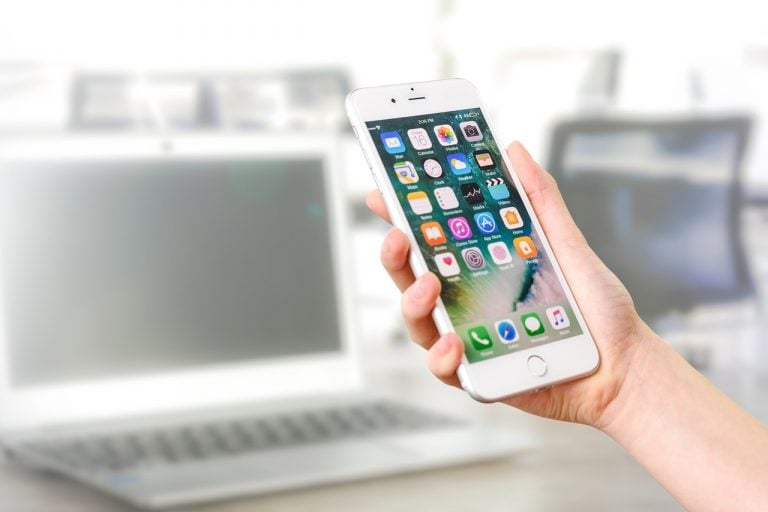 Apple has announced iOS 13 and a separate operating system for the iPad this time called iPadOS. In addition to the features and updates coming in the new OS, Apple has revealed the list of iOS 13-supported devices and iPadOS-supported devices. However, Apple's announcement comes as bad news for many iPhone and iPad users.
iOS 13-supported devices
Unlike iOS 12 last year, which supported every device that ran iOS 11, iOS 13 does not support all devices. Here is the list of iOS 13-supported devices:
iPhone XS Max
iPhone XS
iPhone XR
iPhone X
iPhone 8
iPhone 8 Plus
iPhone 7
iPhone 7 Plus
iPhone SE
iPhone 6s
iPhone 6s Plus
Seventh-generation iPod Touch
You may notice that the list does not include the iPhone 5s, iPhone 6, iPhone 6 Plus and the sixth-generation iPod Touch, so if you own any of these devices, then you won't be able to upgrade to iOS 13. The iPhone SE, 6s and 6s Plus will be the oldest handsets to support iOS 13.
Exclusive: Dan Loeb's Two New Stock Picks [Q1 Letter]
Third Point's Dan Loeb discusses their new positions in a letter to investor reviewed by ValueWalk. Stay tuned for more coverage. Loeb notes some new purchases as follows: Third Point's investment in Grab is an excellent example of our ability to "lifecycle invest" by being a thought and financial partner from growth capital stages to Read More
If you own an iPhone 5s, iPhone 6 or iPhone 6 Plus, then you will be missing quite a bit as Apple has announced a slew of features both big and small in iOS 13. Some of the bigger changes are dark mode, a swipe-able keyboard and new photo tools, while other relatively smaller changes are new security features, the ability to customize Memoji avatars and new Maps tools.
"iOS 13 introduces a bold new look, major updates to the apps you use every day, new ways to help you protect your privacy, and improvements across the entire system that make your iPhone even faster and more delightful to use," Apple says.
Also keep in mind that Apple usually keeps a few surprise features for iPhones to announce in September. Thus, we can expect the list the features coming in iOS 13 to increase as we move toward the final version.
iPadOS-supported devices
Below is the list of iPadOS supported devices:
12.9-inch iPad Pro
11-inch iPad Pro
10.5-inch iPad Pro
9.7-inch iPad Pro
Sixth-generation iPad
Fifth-generation iPad
Fifth-generation iPad mini
iPad mini 4
Third-generation iPad Air
iPad Air 2
This list does not include the original iPad Air, the iPad mini 2 and the iPad mini 3, which were supported in iOS 12.
If you own any of these devices, you will miss many exciting features and updates. By releasing a separate OS for iPads, Apple gains more freedom to adjust features for bigger screens. Thus, it is no surprise that iPadOS comes with a new home screen and widgets which can expand alongside the app icons. Apple is also bringing more multi-tasking gestures to iPads.
"While built on the same foundation as iOS, iPad has become a truly distinct experience. With powerful apps designed for a large Multi‑Touch display. Multitasking made simple with intuitive gestures. And the ability to drag and drop a file with a fingertip. It's always been magical. And now it's called iPadOS," Apple says.
Apple is adding support for USB drives and SD cards as well with iPadOS. This will allow the Files app to read the plugin, helping you easily manage data between the internal storage and the external drive. Other updates include desktop-class websites, performance improvements and much more.
Apple also released watchOS 6, which will support Apple Watch Series 1, Series 2, Series 3 and Series 4 models. However, the company admitted that not all features will be available on all devices.
More important than ever
Apple has released the beta version for all three OS versions to developers. The public betas will be available in July, while the final release will likely come sometime in September with the new iPhones.
For Apple, its operating systems will be more important this year than its hardware. The 2019 iPhones will likely miss key features, such as support for 5G, periscope zoom and a night mode for ultra-clear camera shots. Competition is also getting tougher with the likes of Huawei, Oppo and OnePlus offering high-end phones with innovative features. However, Apple has proven over the years that it can produce software tools and apps that encourage users to stick with its devices.