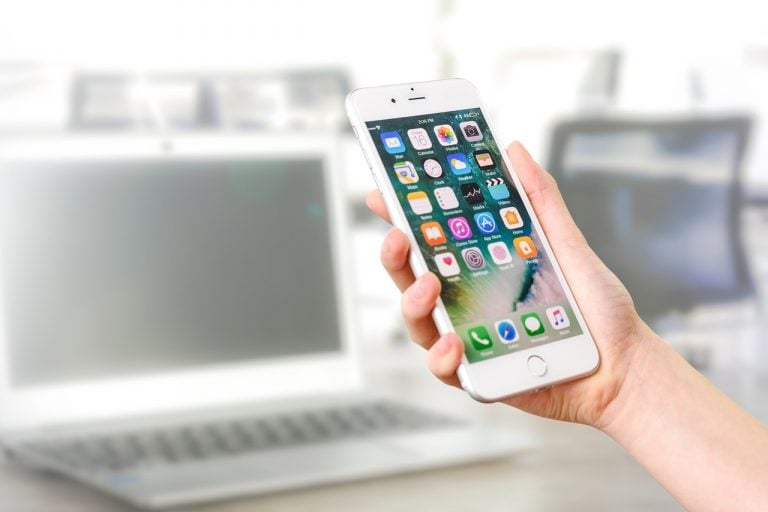 Apple released iOS 13 Beta 2 a couple of days ago. Those who don't have a developer account are being told to wait until the public beta, which was originally listed to come next month. However, we're now hearing that the iOS 13 public beta could arrive this month.
With iOS 13, Apple started a new tradition of suggesting that "thrill seekers" wait for the public beta. The message has been on Apple's developer portal since the arrival of the first beta. However, the iOS 13 and iPadOS 13 beta 2 release notes say a slightly different thing.
"Important Note for Thrill Seekers: If you're interested in living on the edge and trying out the great new features in iOS & iPadOS 13, we strongly advise waiting for the many bug fixes and refinements coming to the public beta later this month," release notes state.
Looking at Trends with AlphaSimplex's Dr. Kathryn Kaminski
ValueWalk's Raul Panganiban interviews Dr. Kathryn Kaminski, Chief Research Strategist at AlphaSimplex, and discuss her approach to investing and the trends she is seeing in regards to quant investing and hedge funds. Q1 2021 hedge fund letters, conferences and more The following is a computer generated transcript and may contain some errors. Interview with AlphaSimplex's Read More
If what the release note says is true, then we may see the iOS 13 public beta next week. There is also a chance that what the release notes say is just a typo and that the iOS 13 public beta is still scheduled to arrive next month.
However, considering the positive feedback so far for Beta 2, there is a chance Apple will bump up the iOS 13 public beta. Several developers say Apple has fixed many of the issues that were reported in the first betas of iOS 13 and iPadOS 13.
In addition to bug fixes, Apple has also made several new changes in iOS 13 Beta 2. Although there were no major new features added with the second beta, many features that were not working in the first beta are now functional. These features are:
SMB Server Connectivity – iOS 13 Beta 2 now allows users to connect to the server using SMB. This feature enables users to do things like connect to a home NAS.
3D Touch – All devices, even those with 3D Touch, now have to depend on a long press to function properly. In the second beta, 3D Touch is supported on compatible devices. Users will also notice a shorter haptic effect and a soft click noise when invoking 3D Touch.
APFS Drives in Files – With the second beta, the Files app now supports APFS formatted drives.
Downtime – According to the release notes, the Downtime feature in Screen Time now syncs with the Apple Watch.
Maps Splash Screen – After updating to the second beta, you will notice a splash screen when opening the Maps app for the first time. The splash screen will inform users about the new features in the update. Users will notice a similar splash screen when opening the Home app. The screen will inform users about Apple TV profiles and multi-user recognition on HomePod. Users will also be asked to set up "Hey, Siri" if it's not already activated and add a profile to their Apple TV.
Safari Share Sheet – Users will have new options when sharing a webpage from the Safari Share Sheet, like sharing it as a PDF or a Web Archive. There is also an "Automatic" option that selects the most suitable format on its own.
Notes Checklists – Users will be able to push checked-off items on a list to the bottom. One can go to settings to make this tweak or use the pop-up that appears the first time a list is created.
New Animoji Stickers – Apple has also added new Animoji stickers with the second beta. The new stickers feature new poses.
Portrait Mode Lighting Slider – This new slider will help in adjusting the intensity of Portrait Mode lighting options. Additionally, 2018 iPhone users get a new High-Key Mono Portrait Mode Lighting option.
Voice Control – When you enable the Voice Control Accessibility feature, a blue microphone icon will appear on top of the device. This will indicate that Voice Control mode is activated on the iOS device.
Update to CarPlay – Apple has updated the Now Playing section with album art.
In addition to iOS 13 Beta 2, Apple also released watchOS 6 Developer Beta 2, macOS Catalina Developer Beta 2, tvOS 13 Developer Beta 2 and iPadOS 13 Developer Beta 2. Unlike the previous updates in which users were required to connect their device to their computer via USB and update over iTunes, the second beta adds support for profiles and over-the-air updating.