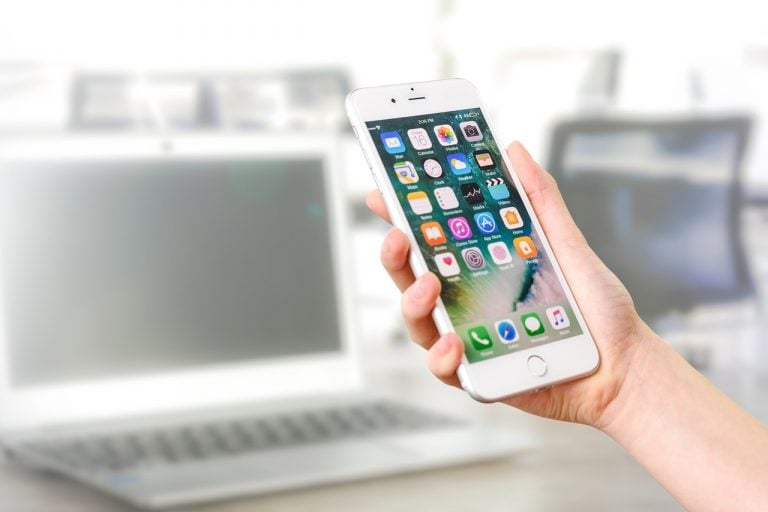 Developer @iBSparkes (aka PyschoTea) teased an iOS 12.4 beta jailbreak on Monday, and on Tuesday, the developer teased an iOS 13 beta jailbreak. This comes as a big achievement for the jailbreak community because there were rumors earlier that iOS 13 would be jailbreak-proof.

Details on the iOS 13 beta jailbreak
In a tweet, the developer showed an iPhone 8 running Cydia on a jailbroken build of the iOS 13 beta. Cydia, as most are aware, is a popular app store for jailbroken phones. Further, the tweet included the necessary device and firmware information. @iBSparkes tagged Luca Todesco in the tweet. Todesco is known for helping developers who are active in the jailbreak community.
ya'll talk that life me and @qwertyoruiopz really live it pic.twitter.com/q6bg7vHhMX

How Value Investors Can Win With Tech And "Fallen" Growth Stocks

Many value investors have given up on their strategy over the last 15 years amid concerns that value investing no longer worked. However, some made small adjustments to their strategy but remained value investors to the core. Now all of the value investors who held fast to their investment philosophy are being rewarded as value Read More

— sparkey (@iBSparkes) June 11, 2019
@iBSparkes has not made the iOS 13 beta jailbreak public. Nevertheless, the proof is enough to suggest that the latest version of iOS is also vulnerable to jailbreaking. There is a good chance Apple will patch the vulnerability by the time it releases the final version of iOS 13.
Nonetheless, the iOS 13 beta jailbreak gives hope to those looking forward to customizing iOS 13 when it is released by Apple. If all goes well for the jailbreak community, we can expect to see the iOS 13 jailbreak arrive within weeks of the release of iOS 13 in September.
If your iPhone is currently on a jailbroken version of iOS 12 – iOS 12.1.2, it is recommended that you stick to it because Apple is not signing iOS 12.3 or lower firmware. If you are attracted to the iOS 13 developer beta, it is recommended that you wait until Apple releases the first public build.
Apple's current iOS 13 beta for developers is too buggy. Although the new features coming with iOS 13 are enticing, you should wait a while rather than sacrificing your jailbreak.
When is the second iOS 13 beta coming?
We are already a week into the first iOS 13 beta, and expectations are growing regarding the second iOS 13 beta. The first beta, as was expected and warned by Apple, is full of bugs. We can expect the second beta to give developers some respite from the bugs that appeared in the first beta.
As far as timing, based on past release schedules, the second beta could arrive next week on June 18. Apple usually keeps a gap of 15 days between the first and second betas.
Apple will continue to launch beta versions until the final version is released in September. As we move closer to the final release, the beta versions will get more and more stable. The iOS 13 betas after the second beta will likely follow a two-week cycle. As of now, there is no information on the number of betas Apple will release for iOS 13.
iOS 12.4 beta 4 available for download
Meanwhile, Apple has released iOS 12.4 Beta 4, which is now available for download for anyone with a registered developer account. Unlike the iOS 13 beta, iOS 12.4 Beta 4 can be downloaded as an over-the-air (OTA) update by anyone. One can also download it in IPSW format through Apple's developer portal.
Apple is reportedly releasing iOS 12.4 to add support for the Apple Card. The Apple Card will launch this summer, and iOS 12.4 will add the software needed to support the proper functioning of the card. In addition to support for the Apple Card, iOS 12.4 is expected to come with usual security and/or bug fixes.
The Apple Card is currently being tested by Goldman Sachs employees and its CEO David Solomon. At Recode's Code Conference, Solomon said he is personally testing the iPhone-linked credit card and is one of the Apple Card beta testers.
"I'm using the card, I like the way it works. I like the simplicity, the lack of friction when it comes to paying bills, looking at what you've spent, ease of use," Solomon said.
Further, the CEO noted that the Apple Card will likely be well-received by the industry and users.
"The early feedback indicated that there will be a lot of interest in it when we finally do launch it later this summer," he said.
In addition to Goldman Sachs, Apple has also partnered with MasterCard. This means the physical Apple Card will be accepted where MasterCard is accepted.
Updated on