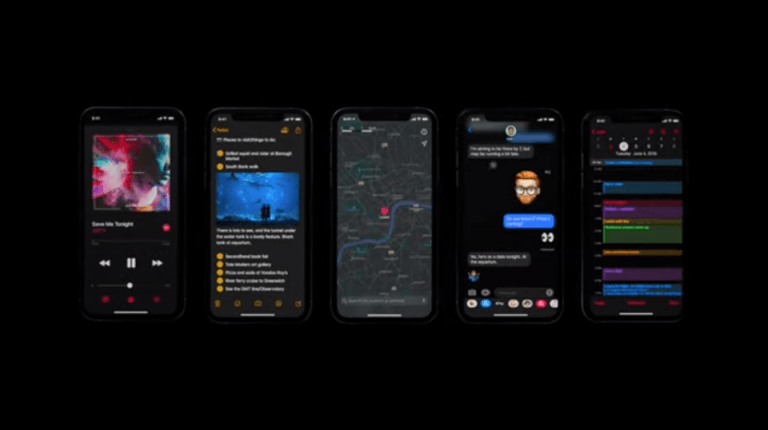 iOS 13 Beta 2 Release Date
The initial beta for iOS 13 has been in the hands of developers for nearly a week now, and already people are wanting to know when the iOS 13 beta 2 release date is. 9to5Mac tells us that Apple warned users that the first beta for iOS 13 was not meant for everyone, and that it had some bugs to be worked out. However, that warning did not stop thousands of people from downloading it and taking the new OS for a test drive.
iOS 13 is still in its earliest days of beta testing, so expecting too much out of a beta seed is somewhat foolish at this point. It is a long way from being the finished product Apple will deliver to the general public. The iOS 13 Beta 2 release date has not been announced by Apple. However, one thing the Cupertiono company is known for is that it is a creature of habit. OS and device releases follow a very similar schedule each year, giving the public the ability to deduce when the next announcement will come. By this logic, we believe the iOS 13 beta 2 release date will most likely be June 18.
History
The date of June 18 comes from a simple review of Apple's history with OS beta releases. The company typically releases the 2nd beta of a new OS 15 days after the first. This gives developers 2 weeks to work with the initial beta and report bugs. This time period was extended to 16 days once, but it is unlikely that it will happen again. The following betas will typically follow a two week cycle between releases. There is no way to know how many betas will be released between now and September. But with the launch date quickly approaching, there will be a lot of fixes for bugs in the system over the next couple releases. In the meantime, you can look for iOS 13 beta 2 release date to be on June 18, when you can get your hands on the latest beta test of Apple new OS. It is advisable however to wait for the first public beta to be released in July, as it will most likely be more stable.
Odey Discusses Howard Marks' Astute Observation On Why Hedge Fund Alpha Is Increasingly Rare [January Letter]
According to a copy of the firm's January investor update which ValueWalk has been able to review, the Odey Asset Management Odey Special Situations Fund returned 7.7% in January, outperforming its benchmark, the MSCI World USD Index, by 8.7%. Q4 2020 hedge fund letters, conferences and more The $60 million fund, which Adrian Courtenay manages, Read More
Features
iOS 13 is one of the most anticipated OS releases in the history of Apple. Last year's OS was a bit disappointing in terms of eye candy. Although iOS12 had some great fixes that made it more functional, users want something flashy this year. Apple seems intent on giving them what they asked for iOS 13. The OS will have features like Dark Mode, updated gestures and emoji, as well as a completely revamped Reminders app. The complete overhaul of the OS in terms of looks and feel make this one a big one for Apple to get right. So you can bet the company will follow their past history when it comes to setting the iOS 13 beta 2 release date. They won't want to disappoint waiting fans.