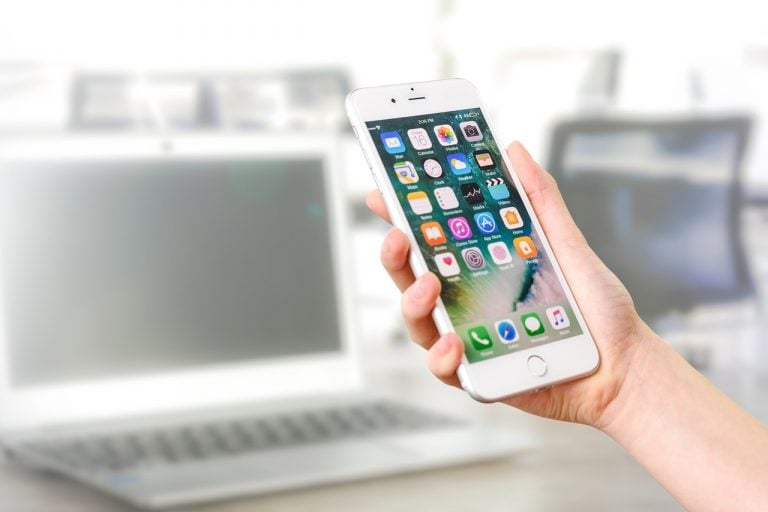 Apple released iOS 13 Beta 1 earlier this week. At the time of launch, Apple made some bold claims regarding speed improvements, including that the new version is two times faster than its predecessor in opening apps. To verify those claims, YouTube channel iAppleBytes performed an iOS 13 Beta 1 speed test and compared the results with those from the iOS 12.3.1 test.
What the iOS 13 Beta 1 speed test tells
The YouTube channel used multiple iPhones for the iOS 13 Beta 1 speed test, including an iPhone 6s, iPhone 7 and iPhone 8.
Hedge Fund Launches Jump Despite Equity Market Declines
Last year was a bumper year for hedge fund launches. According to a Hedge Fund Research report released towards the end of March, 614 new funds hit the market in 2021. That was the highest number of launches since 2017, when a record 735 new hedge funds were rolled out to investors. What's interesting about Read More
Before we detail the results, it is important to note that the test may not much hold significance because it is just the first iOS 13 beta. Thus, things should improve as we move toward the final version. Nonetheless, the iOS 13 Beta 1 speed test will give us some idea about whether Apple has really baked in speed improvements as it claimed during WWDC.
The YouTube video shows that the devices running on iOS 13 are noticeably faster than those running on iOS 12.3.1. Although it is difficult to tell if the speed improvement is two times faster than iOS 12.3.1, it still is commendable, considering that this is just the first developer beta.
Here are a few reactions from users on the iOS 13 Beta 1 speed test:
"Considering it's the very first version, I think the speed is acceptable."
"Impressive for a first beta. Matches iOS 12 final release in its latest version!"
"The is the first vision [sic] and the result is fairly well. I believe the final version will be great."
All in all, we can say that iOS 13 Beta 1 performed fairly well in the speed test, and iOS users can expect more improvements going forward. iOS 13 Beta 1 is currently available for download, but developers won't be able to download it over the air. The OTA update will reportedly arrive with the public beta release in July.
Why it's important for Apple to make phones faster
It is more important for Apple to deliver a faster operating system now. In the past, iPhones were far more efficient than their Android counterparts, but things are changing now. Every premium Android phone is now close to or even exceeds the iPhone on benchmarks. For instance, the OnePlus 7 Pro performed better than the iPhone Xs on Geekbench's multi-core tests.
Thus, Apple has made the right move by trying to make iOS 13 more efficient and faster. At WWDC, Apple Senior Vice President Craig Federighi said the new version of the OS is 30% faster and features 50% smaller app downloads and 60% smaller updates. The company also said apps will open twice as fast on iOS 13. Apple reiterates this on the iOS 13 support page.
"iOS 13 is faster and more responsive with optimizations across the system that improve app launch, reduce app download sizes and make Face ID even faster," the company said.
The focus on speed is also extremely important today because, like other smartphone makers, Apple is facing hardware saturation. This leaves software as the driving force to woo users, something that OnePlus tried with the OnePlus 7 Pro, which was marketed with the punch line "fast and smooth."
Things in Apple favor
A company should not just aim to make phones faster to perform well on benchmarks. Rather, the difference in performance should be easily noticeable by users. For instance, Google's Pixel phones perform pretty well on benchmark tests, but in real-world use, they are noticeably slower than many phones. This is where Apple's claim of apps opening two times faster on iOS 13 will be useful because end users will be able to feel this difference, provided it is actually true.
Apple is positioned well to offer such speed improvements, considering the control it enjoys over the iPhone ecosystem. The iPhone maker provides the chipset and OS and even controls how apps are created.  This leads to better syncing between crucial components than in the Android ecosystem.
In its updates Apple also takes care of older iPhones. For instance, iOS 13 will support the three-year-old iPhone SE as well. Thus, by reducing app download sizes, update sizes and load times, Apple will also ensure that the new version of iOS runs smoothly on older models as well.
Updated on