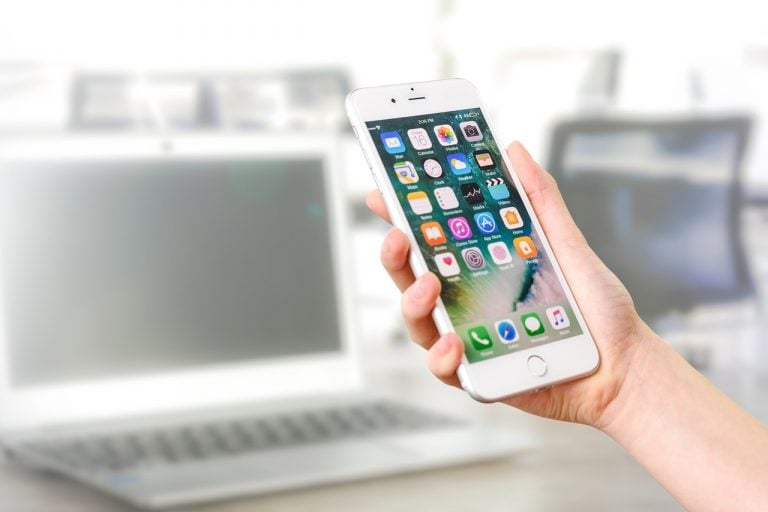 Apple pushed out a minor update yesterday, version 12.3.2. The update comes two weeks after the last minor patch and almost a month after the release of iOS 12.3. Apple released iOS 12.3.2 to fix just one specific issue for one specific iPhone model. Thus, if you are not seeing the update on your device, then don't worry. It may not be relevant to you.

You may not need iOS 12.3.2
Apple's iOS 12.3.2 does not bring any user-facing features or capabilities. Rather, it addresses an issue with the Portrait mode on the iPhone 8 Plus, and that's it.
The update does not even include any security fixes or under-the-hood updates. According to Apple, the update fixes "an issue that could cause Camera to capture Portrait mode photos without depth effect on some iPhone 8 Plus devices."
[Exclusive] ExodusPoint Is In The Green YTD Led By Rates And EM/ Macro Strategies
The ExodusPoint Partners International Fund returned 0.36% for May, bringing its year-to-date return to 3.31% in a year that's been particularly challenging for most hedge funds, pushing many into the red. Macroeconomic factors continued to weigh on the market, resulting in significant intra-month volatility for May, although risk assets generally ended the month flat. Macro Read More
Thus, if the update is not available on your device, it may be because it is exclusive to the iPhone 8 Plus. It is possible that other devices won't be able to download it or that the update won't even show up on any device other than the iPhone 8 Plus.
Apple's Portrait Mode uses machine-learning techniques to analyze photos and create a depth-of-field effect on supported iPhone models. Portrait Mode is related to Portrait Lighting and supports the following models: the iPhone X, iPhone 8 Plus, iPhone XS, iPhone XS Max and iPhone XR.
What new features are coming with the new iOS?
The last update, iOS 12.3.1, which was also a minor update, came with several bug fixes, including a fix for the Messages issue that allowed unknown senders' messages to appear even when the user has enabled Filter Unknown Senders and the issue that prevented users from using VoLTE calls on their iPhones. The update also fixed an issue that prevented some users from reporting junk texts.
The lack of new features in iOS 12.3.2 could mean Apple is now ready to move on to 12.4. In fact, Apple is known to be beta-testing iOS 12.4 and iOS 13. Of course, iOS 13 will come with plenty of new features, but it remains to be seen what iOS 12.4 will offer. It is possible that iOS 12.4 will add support for the Apple Card, which is set to debut this summer.
As far as new features coming in iOS 13, Apple will make it easier for users to control their personal information. Reports suggest iOS 13 will give a pop-up whenever an app is using location data in the background.
The pop-up will include all the location data the app has been tracking and the reason why the location data was needed. Users will have the option to continue with location access permission for the app or limit location access to "while using."
Also at WWDC, Apple revealed that iOS 13 will enable users to allow apps to use location data just once. When the app is opened again, it will have to ask again for your location data. Such privacy features won't support other Apple platforms like tvOS and macOS.
2019 iPhones may come with USB-C connector
Reports suggest the iOS 13 beta hints at one major feature the 2019 iPhones could come with. An image has been spotted in the iOS 13 beta which suggests the next-gen iPhones could come with a USB-C connector.
#IOS13 #iOS13Beta Plus de Lightning et d'iTunes sur l'écran de restauration, de l'USB-C ? et un futur utilitaire pour iPhone sur mac ? @LeoDuffOff pic.twitter.com/iTJj4Tp18O

— Raphaël Mouton (@Raf___m) June 7, 2019
Since Apple transitioned from a Lightning adapter to USB-C on the iPad Pro, there have been rumors about it doing the same for iPhones. Apple switched to USB-C for the iPad Pro to get more power and functionality through one port, including support for Thunderbolt 3 and DisplayPort.
Thus, if the latest report is true, then the new iPhones could come with faster charging. It is not known what other functionality Apple plans to add with the USB-C port. One other use could be Apple ensuring that you need just one charger for all your devices, including your Mac, iPad and iPhone.
Updated on