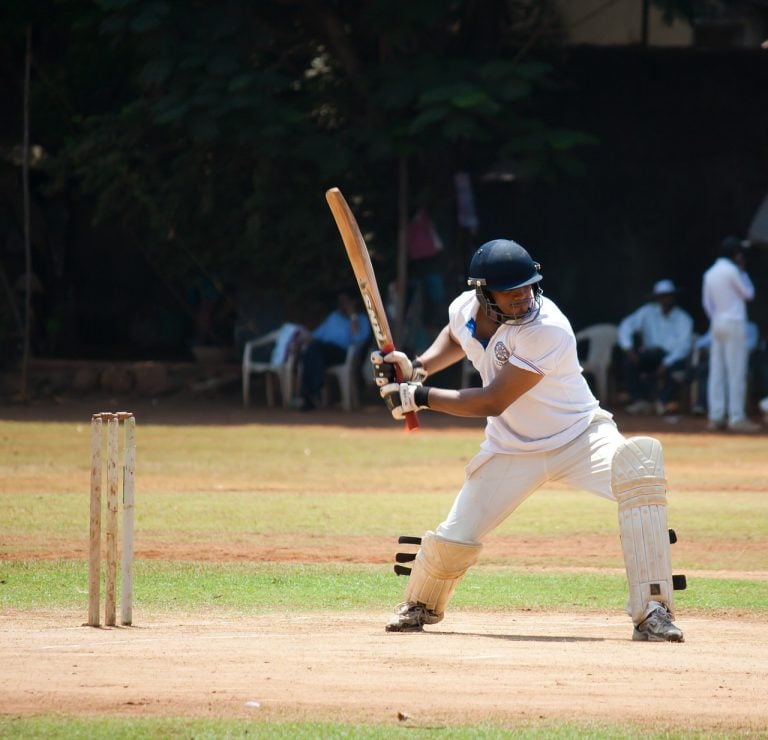 Even if you are not a Cricket fan, you won't want to miss this Cricket World Cup match between India vs Pakistan, arch rivals both on and off the field. Being referred to as the mother of all battles, one can easily view this match irrespective of where you are via online live stream.
India vs Pakistan – the biggest rivalry
This cricket World Cup match is believed to be among the biggest sporting event ever. The match will take place in Manchester at Lancashire CCC's home Old Trafford on Sunday (June 16th).
The popularity and craze for this Cricket World Cup match can be gathered from the fact that the game is expected to attract an audience that would be almost hundred times the NBA Finals and ten times that of the Super Bowl. It is believed that this India vs Pakistan match could only be dwarfed by the World Cup Final and the UEFA Champions League Final this year.
Seth Klarman Describes His Approach In Rare Harvard Interview
In a rare interview with Harvard Business School that was published online earlier this month, (it has since been taken down) value investor Seth Klarman spoke at length about his investment process, philosophy and the changes value investors have had to overcome during the past decade. Klarman's hedge fund, the Boston-based Baupost has one of Read More
Special 'Aarti' performed in Varanasi ahead of #IndiaVsPakistan match in Old Trafford, Manchester later today. #CWC19 pic.twitter.com/rDao4vhNbT

— ANI UP (@ANINewsUP) June 16, 2019
Infact, the viewership numbers for this Cricket World Cup match is expected to be so big that it won't be accurately captured in numbers. The match is scheduled for Sunday (June 16th) making it a perfect primetime Sunday afternoon for those living in India and Pakistan. Thus, the TV viewership for this epic battle is expected to reach 1 billion.
"We could fill Wembley four times," David Richardson, the outgoing chief executive of the International Cricket Council (ICC), says, as per News18. Wembley is England's 90,000-seater national football stadium.
To give you some more idea about the craze among fans that an India vs Pakistan match generate, Nakul Pande, commentator and Assistant Editorial Director at Guerilla Cricket, says that people "reschedule their weddings to avoid India vs Pakistan."
And, those who are unable to reschedule their weddings on the match day, put giant screens at the wedding venue "so people actually turn up," Pande says, according to Forbes.
What makes this battle even more intense is the recent political tension between the two countries following the terrorist attack in India. The tension between the two escalated to such a level that BCCI (Board of Control For Cricket in India) urged the cricketing community to sever with Pakistan.
Online live stream – where to watch?
So now that you know the relevance of this India vs Pakistan match, the next thing you will want to know where you can watch this epic battle. Well, the best way (apart from matching it live in Manchester) to view the match is from the comfort of your home. If somehow, you can't, you can easily watch it via online live stream.
One can stream the match on Star Sports 1, Star Sports 2, Star Sports 3, Star Sports 1 in Hindi, Star Sports HD. The match can also be live streamed via Hotstar.com and Hotstar app in India. In Pakistan, PTV Sports will broadcast this cricket World Cup match, while the online live stream option is available their official website and Sony Liv.
Other channels that will broadcast the match are Willow TV  and HotStar US in the US; Channel 9 and Fox Sports in Australia; Wavo.com in the Middle East; ESPN in South & Central America.
Since limited channels (serving specific regions only) have the broadcasting rights from ICC, not all will be able to view the match. However, you can use a VPN to live stream the match and overcome the geographical restrictions. Several VPN services are available online to choose from, including ExpressVPN, PureVPN, NordVPN, IPVanish and many more.
Will weather ruin this Cricket World Cup match?
Though fans are anxiously waiting for the epic clash, weather in Manchester may play a spoiler. We have already seen many matches in this Cricket World Cup rained out. Fans all around the world are praying the rain gods to stay from the field until the match is over, but the weather forecast so far suggests that their prayers are still under process.
Are we ready for this?#TeamIndia #CWC19 pic.twitter.com/wyT1DB5fZZ

— BCCI (@BCCI) June 16, 2019
Though the sun shined brightly early Morning in Manchester today, the weather changed quickly with dark clouds enveloping the sky. There could be intermittent showers as per the weather forecast for Sunday, June 16. What comes as a relief though is that the showers are not expected to be continuous and consistent.
https://twitter.com/deepeshmdk1906/status/1140117157608484864?ref_src=twsrc%5Etfw%7Ctwcamp%5Etweetembed%7Ctwterm%5E1140117157608484864&ref_url=https%3A%2F%2Fwww.indiatoday.in%2Ftrending-news%2Fstory%2Findia-vs-pakistan-icc-world-cup-2019-twitter-asks-rain-to-leave-manchester-alone-and-come-to-india-1549882-2019-06-16
This could mean that we would get the match, but reduced. Experts believe that the weather will have a crucial role in the outcome of the match.
Direct link to watch India vs Pakistan Match.
Updated on