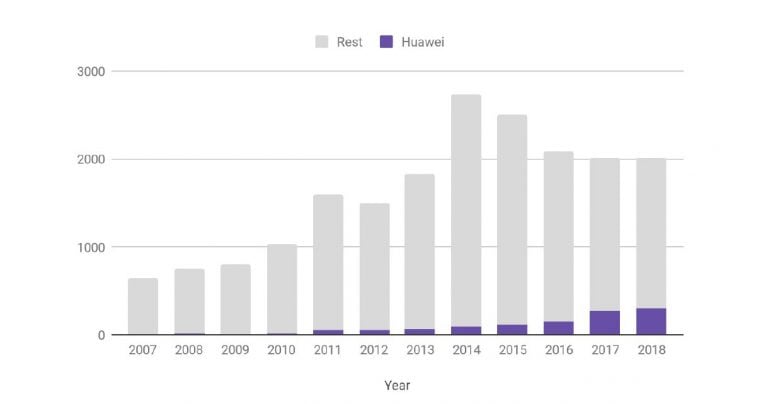 We analyzed ~22,000 mobile phones from the Semantics3 Catalog. Here's what we found.
Consumers can expect an ~15% decline in choice if all Huawei phones are withdrawn
Peter Lynch: How Investors Can Find Their Edge
Peter Lynch was one of the best growth investors of all time. As the Magellan Fund manager at Fidelity Investments between 1977 and 1990, he averaged a 29.2% annual return. Q1 2021 hedge fund letters, conferences and more The fund manager's investment strategy was straightforward. He wanted to find growth companies and sit on them Read More
Q1 hedge fund letters, conference, scoops etc
Huawei makes 1 in 5 mid-tier phones ($100-$400)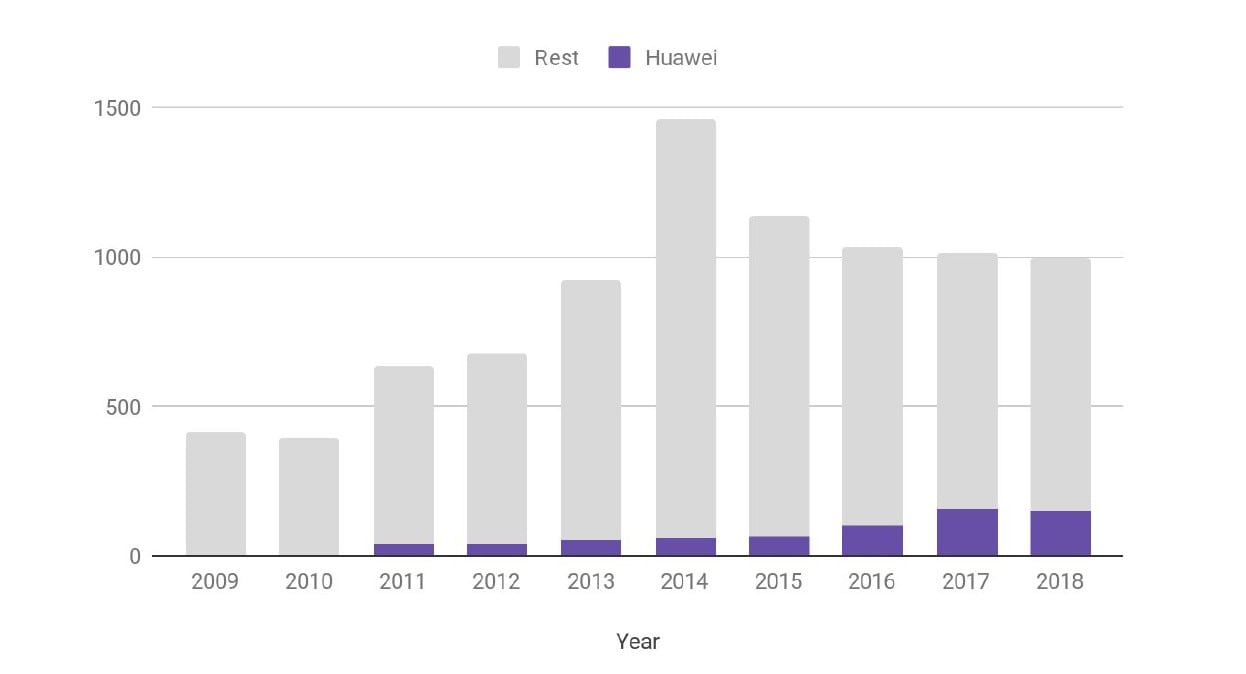 ...and ~15% of all premium phones
The <$100 category won't be affected though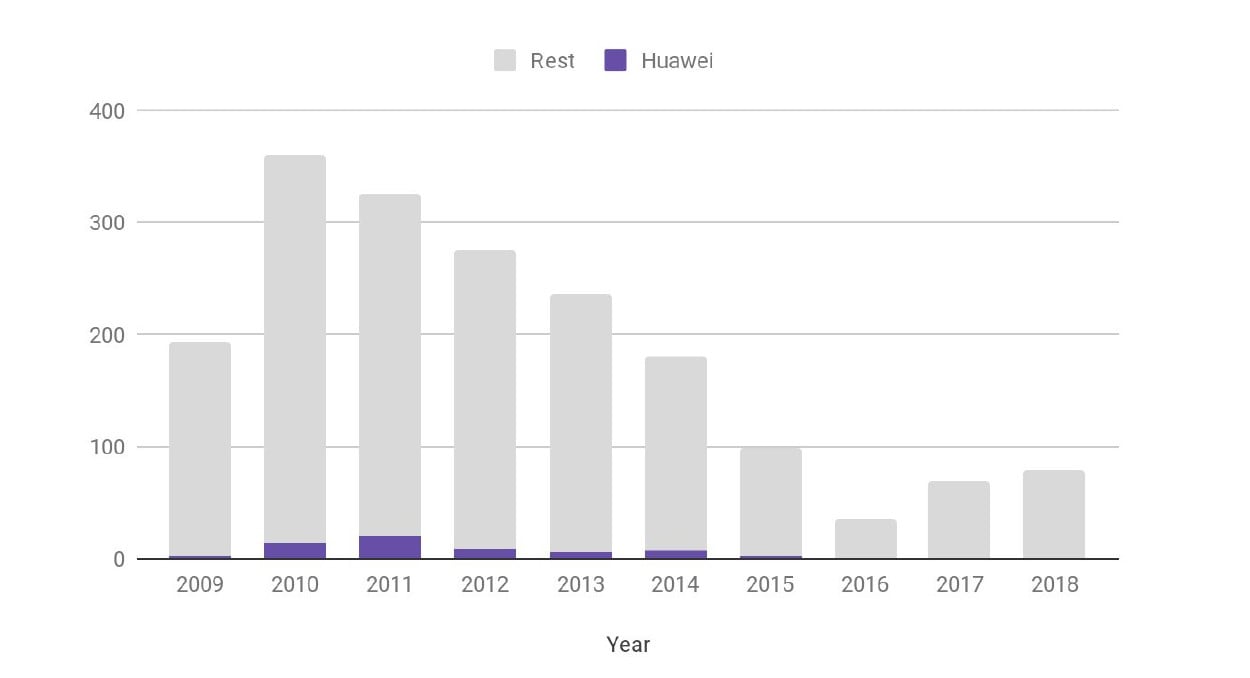 Impact on Third-Parties
US firms supply a quarter of Huawei's needs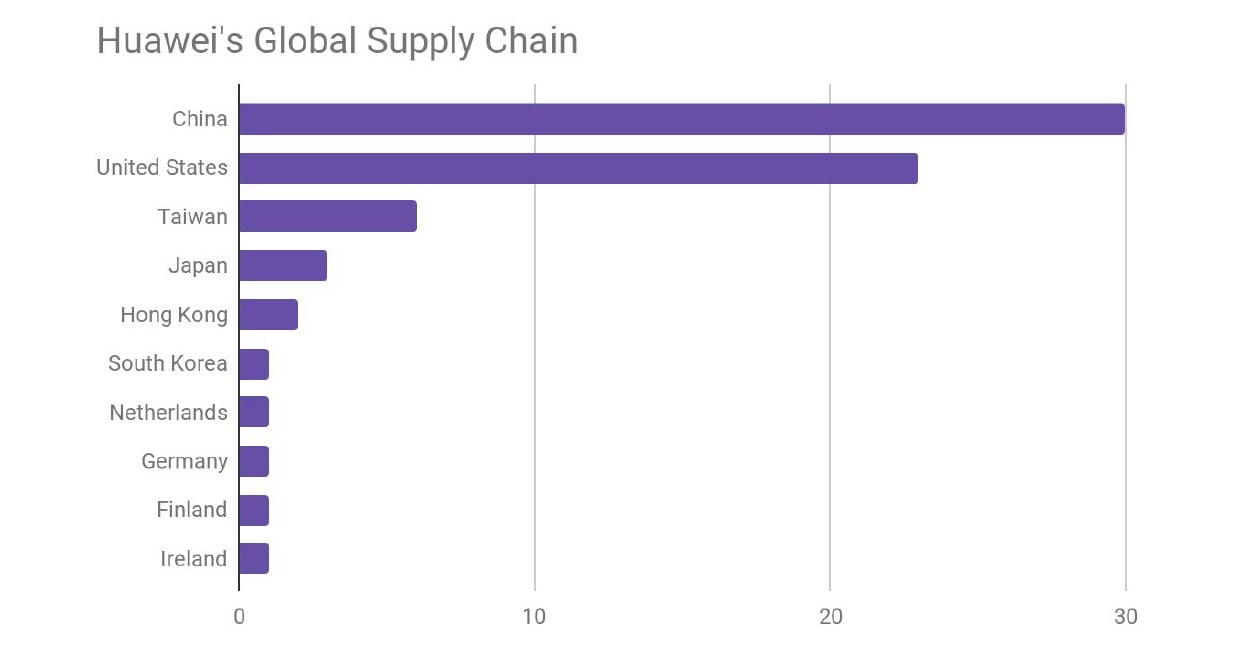 Here are the US suppliers who will be most affected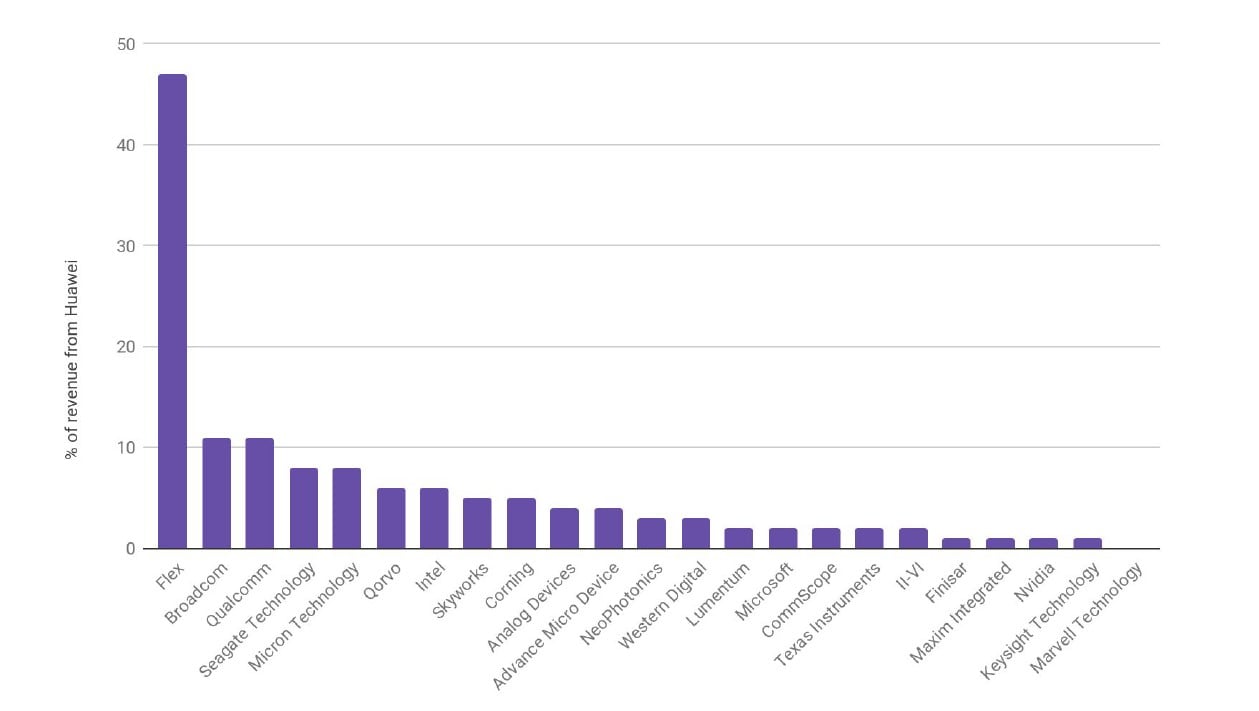 These suppliers could lose more than $1.75 billion in revenue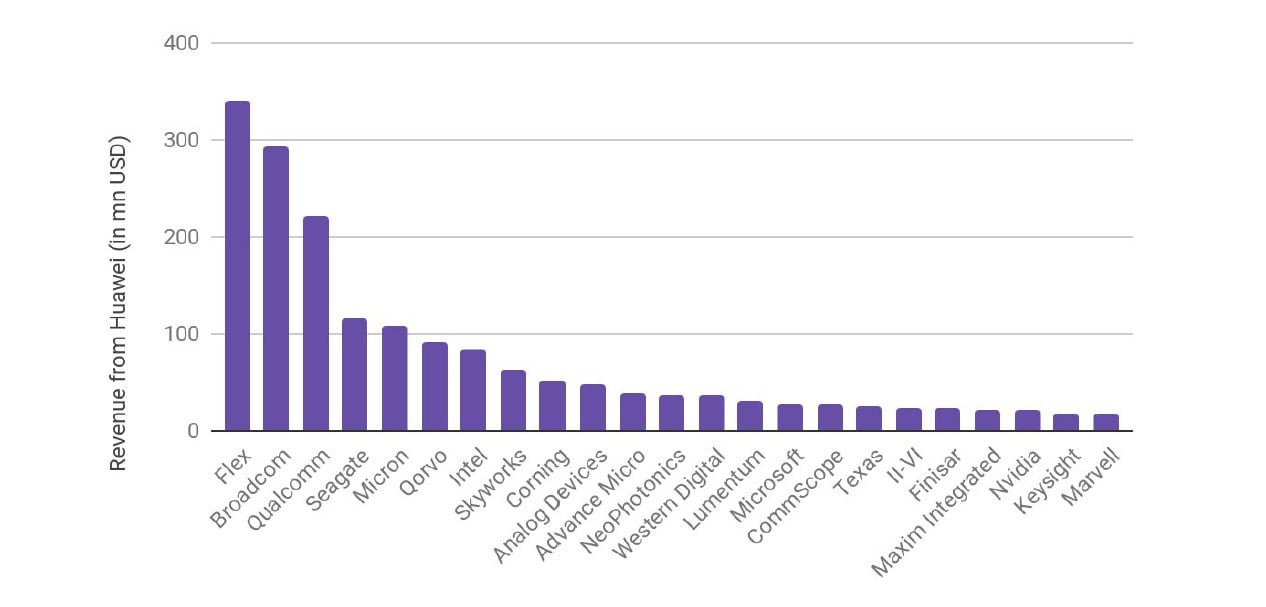 One of the consequences of the ban is that Huawei might be forced to leave the Android ecosystem. How devastating is this?
Here's how OS market share has evolved over the years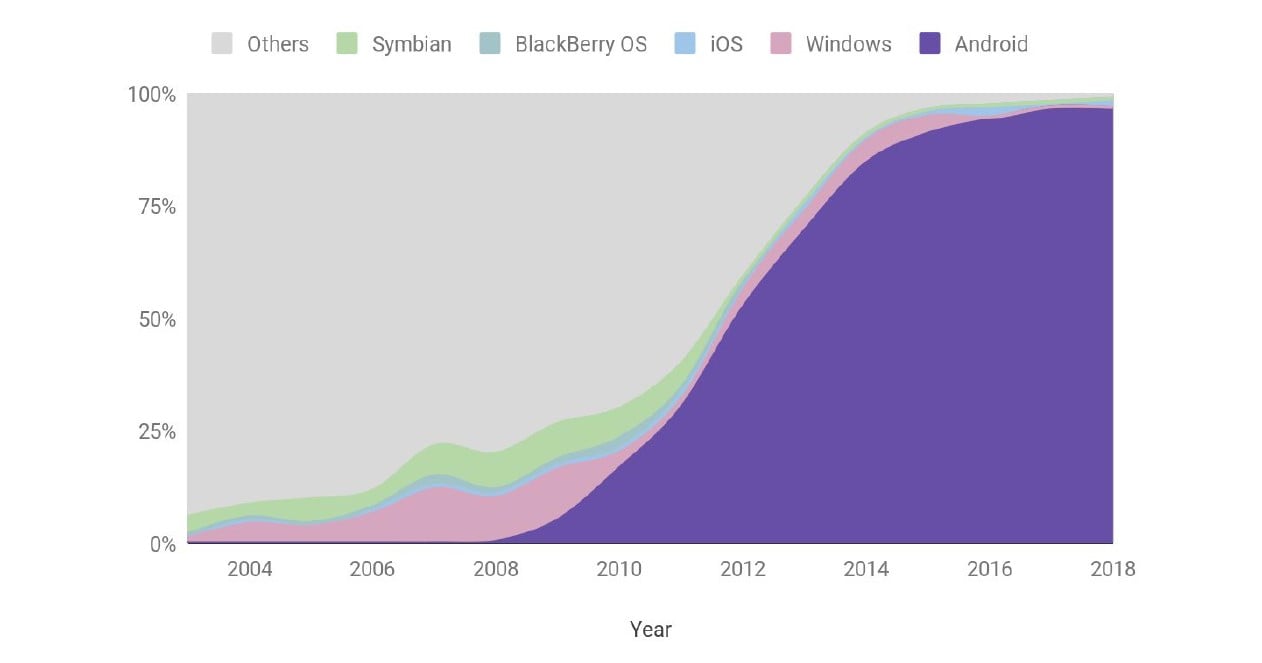 This is typical of the "Network Effect" at play.
In the initial period when the number of users is low, the product/network doesn't offer much value.
But, the value of the product increases exponentially as the user base multiplies, even though costs increase only linearly. As the number of users reaches a critical mass, the value from the network far surpasses the potential cost of adding new users.
As value derived from the network reaches a critical point, it creates barrier of entry for other networks -- few networks survive and oligopolies are formed.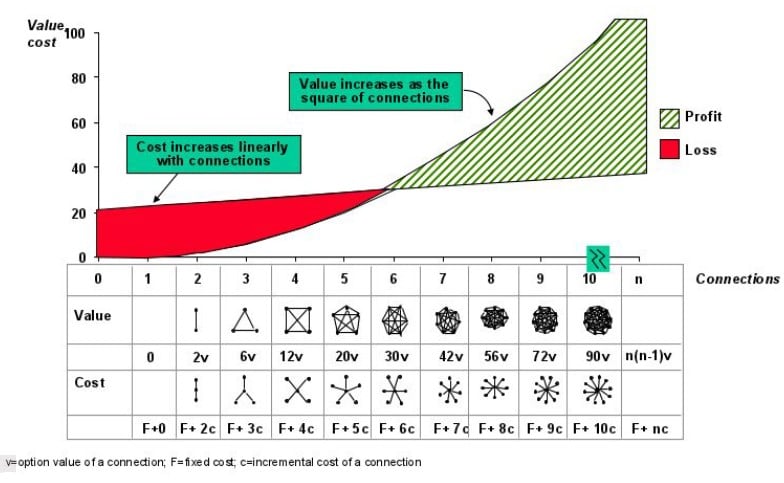 In the case of operating systems, Windows fell away early because it couldn't reach critical mass. And the industry is now dominated by Android/iOS.
It will be very difficult for Huawei to succeed at introducing new operating system because of this barrier of entry.
If it does use its branding and distribution to find a way through though, it could pose a credible threat to the incumbent OSs.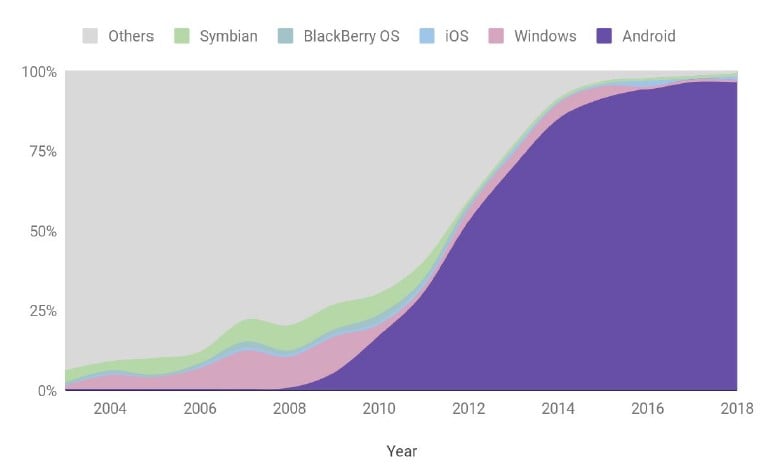 Intellectual Property Landscape
Why do IP licenses matter?
IP licenses account for 5% of the sale price of device -- this money accrues towards the revenue of major patent holders, such as Google and Apple.
For Huawei, the inability to access patents might be a body blow. Without access to standard-essential patents Huawei might be blocked from using foundational technology.
And unlike the case of suppliers, Huawei cannot even look to source these patents from non-American competitors.
So how much at risk is Huawei?
Origin of smartphone patents worldwide (PATSTAT)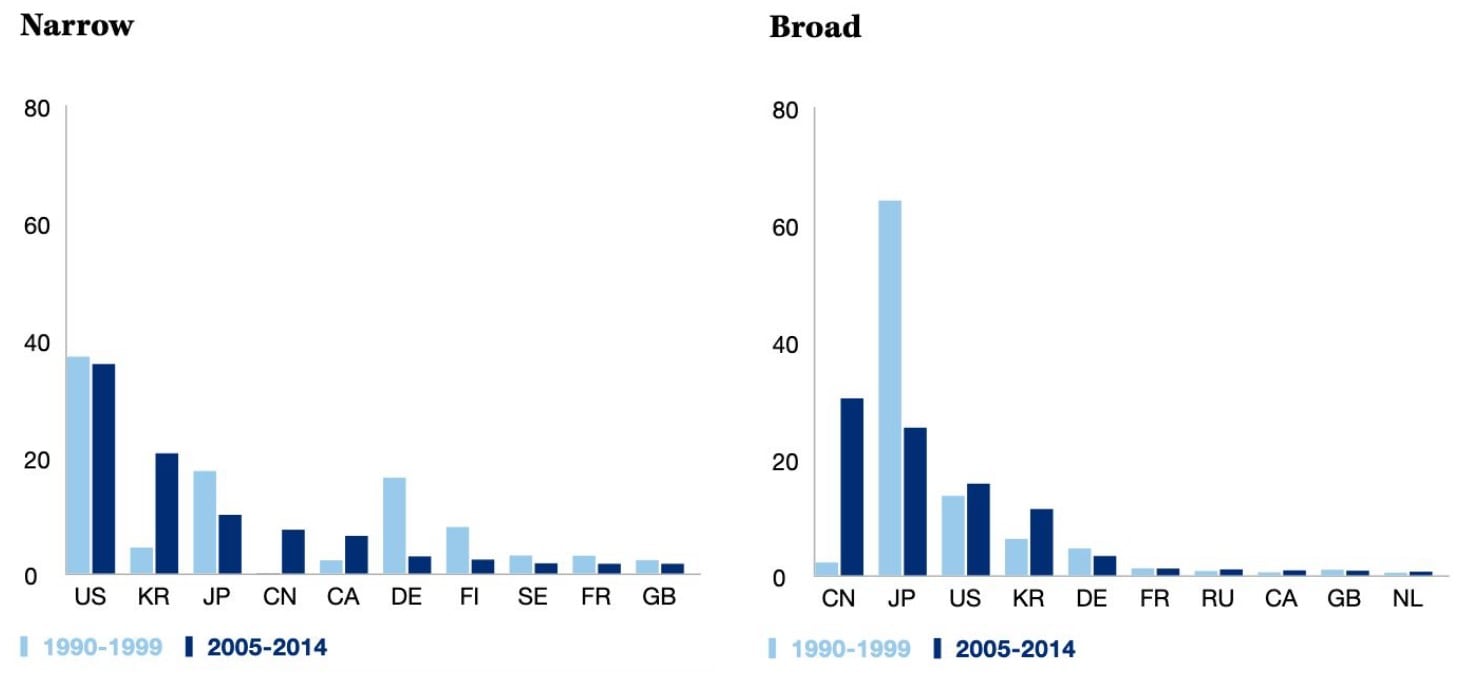 Firms from the USA hold 20 - 40 % of all patents in PATSTAT
Origin of smartphone patents worldwide (USPTO)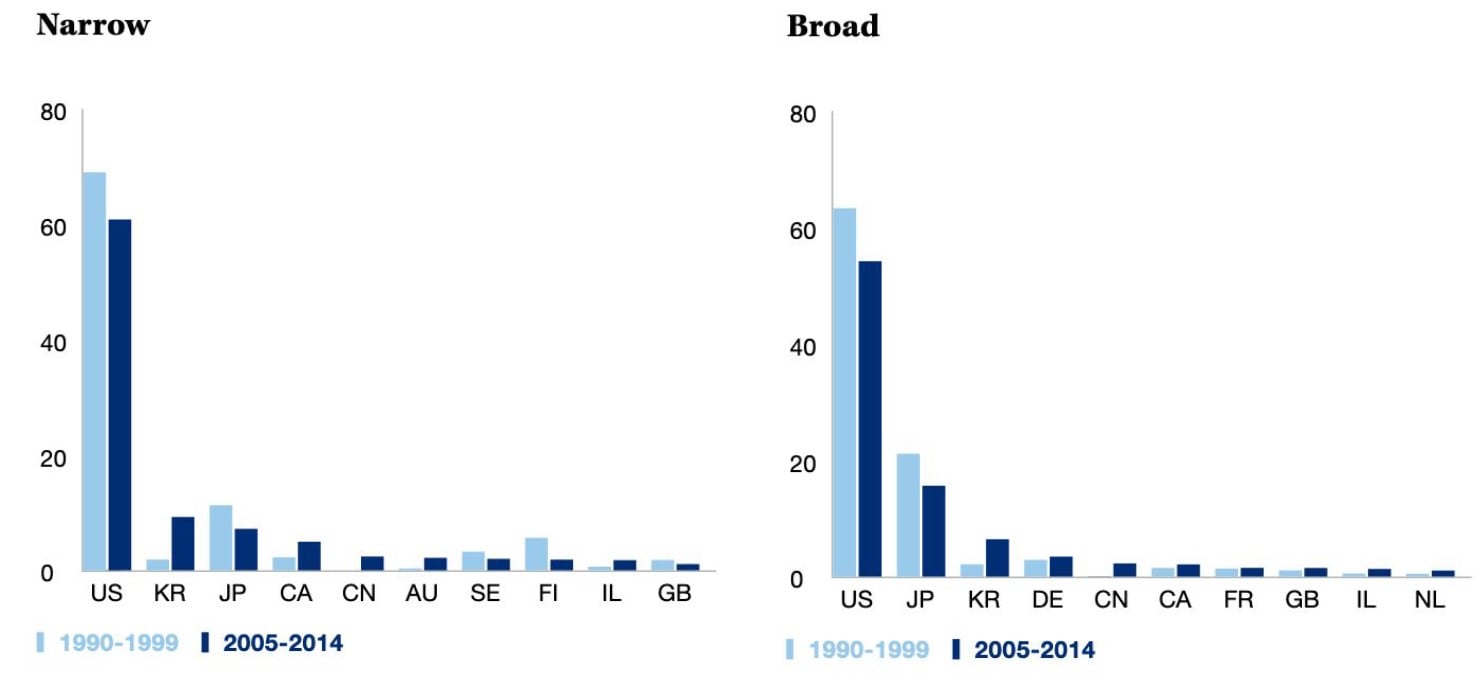 Firms from the USA holds 60 % of all patents in USPTO
The Competition / Biggest Winners
Closest Competitors in terms of Brand Value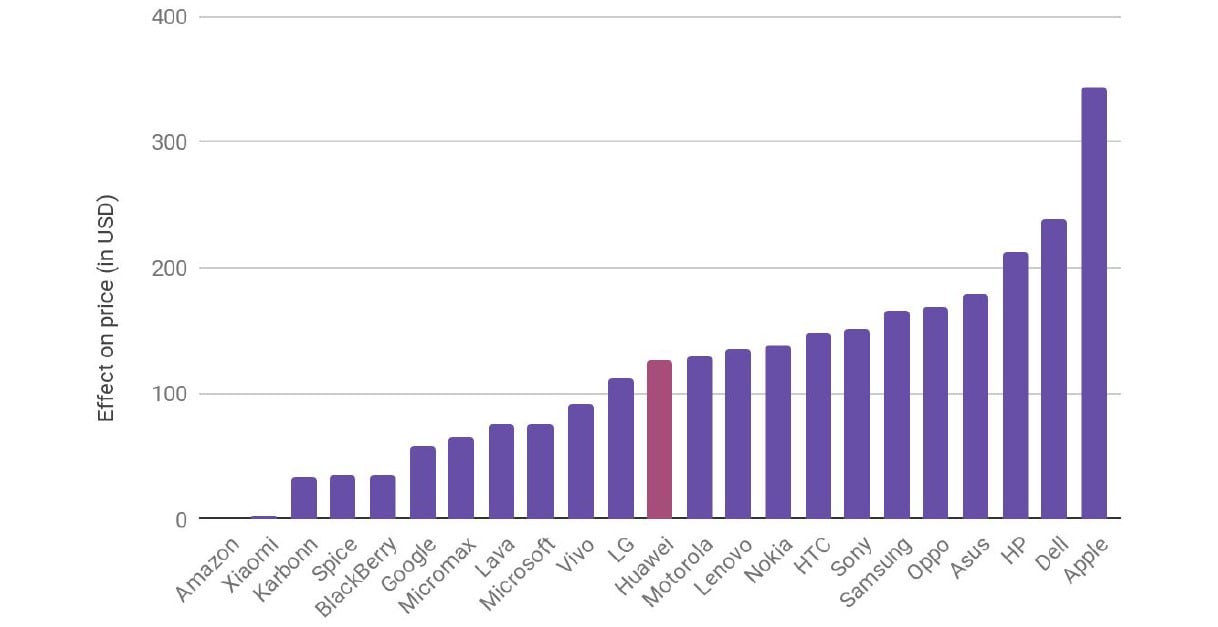 We used a Gradient Boosting model to isolate the value of each of the top mobile phone brands, by comparing phone prices against phone characteristics and specifications.
Motorola stock has risen ~26% over past 6 months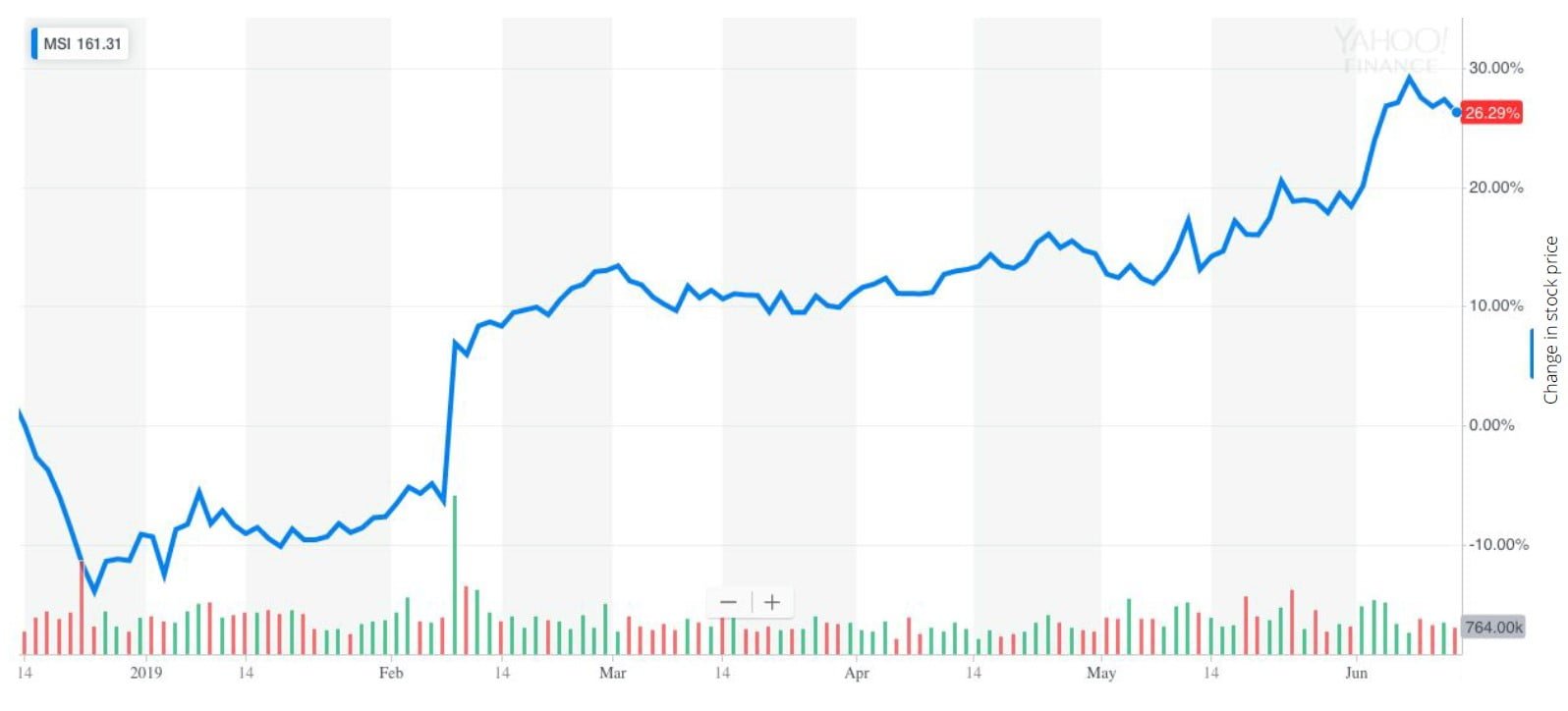 ... Samsung by ~13% ...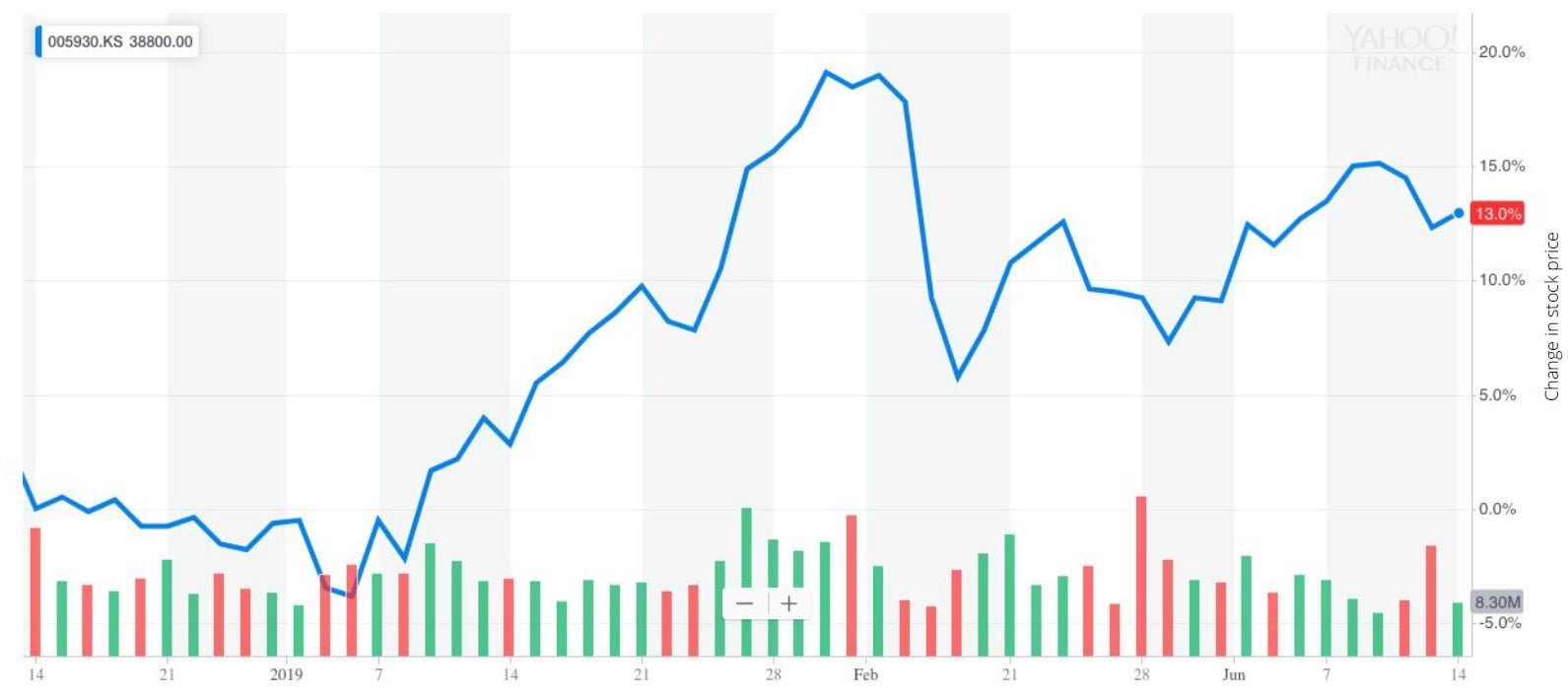 ... and LG by ~19%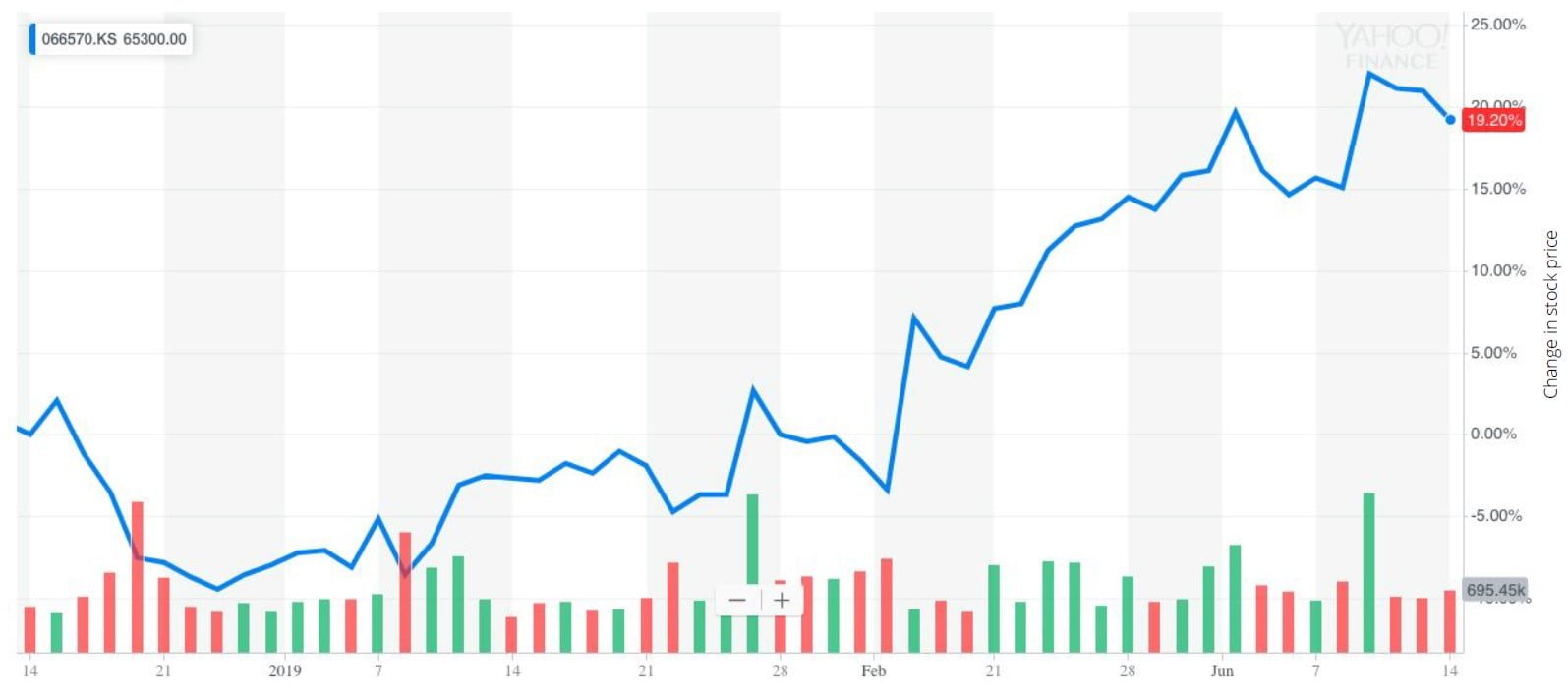 Article by Gunjankumar Solanki, Semantics3