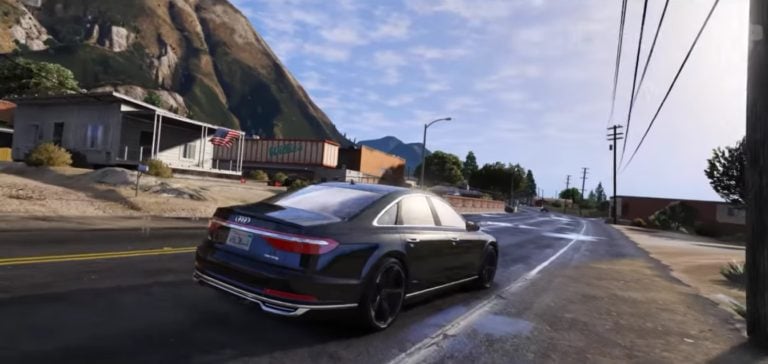 The GTA 6 release date is still top secret news at Rockstar's headquarters. Fans of the series are eagerly waiting to hear when they can play the next title in the popular set. However, while we don't know for sure when the game is coming, we do know that groundbreaking technology is allowing major strides to be taken in the gaming industry.
GTA 6 Release Date Preceded By Streaming Games
Companies like Sony, Microsoft, and Google have all announced plans to launch streaming game services. Google's Stadia will allow users to stream games with 4k graphics, even on low end machines because the graphics computing is all done server side. Microsoft and Sony, manufacturers of the two biggest competitors in gaming consoles, have formed an unlikely partnership. The two companies will work together to allow users of both the Playstation and xBox consoles to stream games via Project xCloud. This could mean that the GTA 6 release date could have the additional announcement that the game will be available on a streaming service.
Cross-Platform Play
With the partnership of Microsoft and Sony to offer games to both consoles on Project xCloud, the possibility of cross platform play becomes reality. With this new technology gamers on Sony's Playstation can team up with xBox and PC users in never before seen online action. The possibilities of this type of interaction between consoles and PCs has been the stuff of dreams for decades. If it all goes smoothly, then when the GTA 6 release date is finally broadcast, there will be happy fans on several platforms who will finally be able to connect with their friends in game.
Why The Term 'Value Investing' Is Redundant
What does value investing really mean? Q1 2021 hedge fund letters, conferences and more Some investors might argue value investing means buying stocks trading at a discount to net asset value or book value. This is the sort of value investing Benjamin Graham pioneered in the early 1920s and 1930s. Other investors might argue value Read More
The Buzz
According to Express, Take-Two is one of the biggest investors in the gaming industry, and the owner of Rockstar Games. When asked how gaming was developing, President Karl Slatoff responded with a tease that Rockstar was indeed working on new games. "We're not just investing to invest for years and years and years without actually getting the releases coming out." According to The Daily Star, Strauss Zelnick, another Take-Two executive praised Google for its efforts to bring a streaming service to the gaming industry. He said, "the folks at Google minimally have said it will be delivered, and will be delivered relatively in short order." With Zelnick's praise of streaming platforms coupled with Slatoff's remarks about popular new releases, we can deduce that an upcoming GTA 6 release date announcement is indeed in the works.