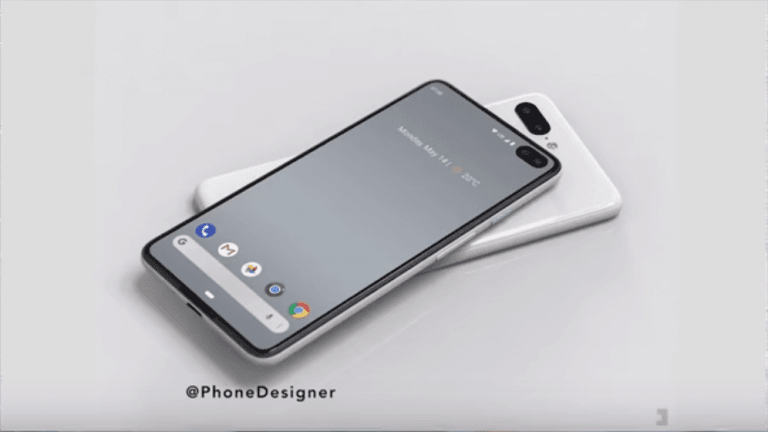 Google's Pixel smartphones might not be as popular as iPhones, but the company is increasingly strengthening its position in the smartphone market. The mid-range Pixel 3a series has been praised for its camera, display, and affordability. The search engine giant is working on the next-gen flagship Pixel 4 to take on Apple's upcoming iPhone 11 series. Though both devices are still a long time away, a plethora of leaks and rumors have revealed a lot of details about them. Let's take a look at the rumored Google Pixel 4 vs iPhone 11 specs before their official unveiling.

How many models?
Google has traditionally launched the Pixel series in two different sizes – a standard version and an XL variant. Recently, developers confirmed that Google was working on two different models of the next-gen Pixel under the code names Coral and Flame. Google's hardware products are internally named after marine creatures.
The 'Coral' is said to be Pixel 4 while 'Flame' is Pixel 4 XL. While some speculate that 'Flame' could be a device other than Pixel 4 XL because of its code-name, Google might have named it after the beautiful Flame Fish. The search engine giant will reportedly differentiate them by putting a dual camera on the larger model.
How A Weakening PE Market Serves As Another Sign Of A Weakening Economy
Amid the turmoil in the public markets and the staggering macroeconomic environment, it should come as no surprise that the private markets are also struggling. In fact, there are some important links between private equity and the current economic environment. A closer look at PE reveals that the industry often serves as a leading indicator Read More
Apple's 2019 iPhone lineup is rumored to look similar to last year. We don't know their official names yet, but the rumor mill is referring to them as iPhone 11, iPhone 11 Max, and iPhone 11R for the sake of convenience. The iPhone 11 and 11 Max would sport an OLED display while the relatively more affordable iPhone 11R would get an LCD screen.
Google Pixel 4 vs iPhone 11: Design and display
Google isn't known for offering an innovative design on its smartphones, but things could change this year. According to numerous leaks and concept renders, the Pixel 4 and Pixel 4 XL would sport a nearly bezel-less design. The company would use a hole-punch display similar to Samsung's Galaxy S10 to accommodate the selfie camera in a hole in the top corner of the screen. The XL variant would have a larger hole to house two selfie cameras.
#Pixel4 and #Pixel4XL – Part1
(based on current rumors) pic.twitter.com/NuYSGBxQ2v

— Jonas Daehnert (@PhoneDesigner) March 15, 2019
Jon Prosser of YouTube channel Front Page Tech has learned from a credible source that the Pixel 4 series would also sport an ultrasonic in-display fingerprint sensor, eliminating the need for a rear-mounted fingerprint reader. The new fingerprint reader would work similar to what we have seen on the Galaxy S10. The Pixel 4 is said to have a 5.8-inch OLED display while its bigger sibling would feature a 6.5-inch edge-to-edge OLED display.
Another controversial rumor about Pixel 4 is that it could entirely ditch the physical buttons. If it turns out to be accurate, the phones will rely on capacitive controls and gestures for navigation. The phones will continue to have a dual-tone finish on the back panel. They will also offer front-firing stereo speakers, water resistance, and wireless charging. There will be no headphone jack.
Smartphone accessories maker Skinomi has unveiled new screen protectors that seemingly confirm the rumored Pixel 4 design. The screen protectors have a cutout for selfie camera on the top right corner of the screen. It's unclear whether Skinomi designed the screen protectors based on current rumors or based on CAD files obtained from Google.
Apple's unlikely to change the basic design of the iPhone 11, though it would make some changes – both internal and external. The Cupertino company is said to be planning major changes for the 2020 iPhones. All three upcoming iPhones will continue to use the display notch to house the Face ID sensors.
https://twitter.com/BenGeskin/status/1135068588937793536
The iPhone 11 and 11 Max will reportedly get a triple camera setup on the back. The lenses would be arranged in a triangular fashion on a square-shaped bump. The iPhone 11R would get a dual camera setup.
Japanese blog Mac Otakara recently reported that Apple would increase the display size on the iPhone 11 from 5.8-inch to 6.1 inches, meaning it would have the same screen size as the iPhone 11R. But its dimensions will still be smaller than 11R because the OLED panel will allow Apple to reduce the bezels more than what's possible with LCD panels.
The tech giant is increasing the display size to make room for the triple camera setup and a larger battery.
Google Pixel 4 vs iPhone 11: Internal specs
The Pixel 4 and Pixel 4 XL are expected to run the same Qualcomm Snapdragon 855 processor and Adreno 640 GPU that we have seen on the Samsung Galaxy S10, OnePlus 7 Pro, and many other Android phones. According to recent reports, Google would also bump up the RAM from 4GB to 6GB. The new Pixel phones would offer 128GB base storage. There will be no microSD card slot for external memory.
According to XDA Developers, the Pixel 4 series would finally offer dual-SIM, dual-standby functionality. The existing Pixel phones support dual-SIM (a standard SIM and an eSIM), but customers can't use them both simultaneously. With Pixel 4, you will be able to use both SIMs at the same time.
The Pixel 4 devices would run the Android Q software out of the box. They are rumored to pack 3,200mAh and 4,000mAh battery, respectively. Both handsets would support fast charging and wireless charging, which you would expect from a flagship smartphone.
While other Android vendors have launched 5G variants of their flagship phones, it's unclear whether Google would bring a 5G Pixel 4. The 5G models seem unlikely at this point. There will not be a 5G variant of the iPhone 11 either. Apple was working with Intel on 5G modems, but Intel wasn't making significant progress. Apple has settled its legal disputes with Qualcomm. It is now expected to introduce the first iPhones featuring 5G modems from Qualcomm in 2020, according to Bloomberg.
All three upcoming iPhones would run Apple's custom A13 chipset, which would be an upgrade over the A12 Bionic processor. The A12 is still the most powerful chipset on smartphones. The upgraded A13 processor should deliver more processing power, better graphics performance, and enhanced augmented reality experience.
Apple doesn't necessarily need to upgrade RAM on the upcoming iPhones, thanks to its tight integration of software and hardware. The iPhone 11 series would run iOS 13 out of the box. Last year's iPhone XR featured 3GB RAM while the iPhone XS and XS Max came with 4GB RAM. They are still the most powerful smartphones available today, so Apple may keep the RAM same as last year.
According to GSM Arena, the Cupertino company would upgrade the base storage option from 64GB to 128GB on all three models. Increasing the base storage would be a welcome move, giving users some extra room without having to worry about running out of storage as they capture more photos and videos. Apple doesn't offer external storage on iPhones.
According to TF International Securities analyst Ming-Chi Kuo, the new iPhones will pack bigger batteries than their respective predecessors. The iPhone 11's battery would be 20-25% bigger, while the iPhone 11 Max is said to get a 10-15% bump in battery size. The iPhone 11R's battery would be 5% larger than iPhone XR's 2,942mAh.
The iPhone 11 series is 
rumored
 to ship with an 18W fast charger in the box. Though they will continue to rely on the Lightning connector, Apple will ship them with a USB-C to Lightning cable for the first time. It means you'll no longer have to buy a separate fast charger and USB-C to Lightning cable to take advantage of fast charging.
Google Pixel 4 vs iPhone 11: Camera
So far, Google has used only a single lens on its flagship smartphones. Even with a single lens, the Pixel 3 is among the world's best smartphone cameras. But Google is rumored to add a second camera on the back of Pixel 4 XL to take better pictures. The Pixel 4 XL is said to feature a 12MP main lens and a 16MP ultra-wide angle lens on the back. For selfies, it would sport dual cameras. The standard Pixel 4 is expected to feature a single lens on the front and a single camera on the back.
The iPhone 11 and 11 Max would sport triple cameras on the back, according to Bloomberg contributor Mark Gurman. The third lens could offer a wider zoom, a larger field of view, and enhance the augmented reality experience. The 11R would get a dual camera setup. According to the rumor mill, Apple would include a 10MP selfie camera on all three phones.
Pricing & release
Google is expected to launch the new Pixel handsets in October at its annual hardware event. The devices would go on sale in the same month. According to the rumor mill, the standard Pixel 4 could have a starting price of $799. The XL variant with a new design and better cameras could start at $899.
Last year's iPhone XR had a starting price of $749 while the iPhone XS came with a price tag of $999. The iPhone XS Max starts at $1,099. In the last few quarters, the iPhone sales have been declining due to the lack of innovative features and their high price tag. Only the iPhone XR performed well in the US market, largely because of its affordability. So, Apple is unlikely to increase the prices of iPhones this year. The Cupertino company is expected to launch the new iPhones in September.
Updated on