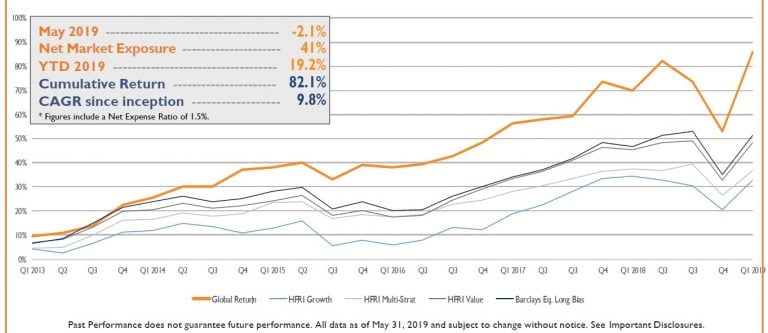 Global Return Asset Management commentary for the month ended May 31, 2019.
Dear Friends and Partners,
Robinhood 2021 Conference: Cathie Wood discusses her investment process with Lee Ainslie [Exclusive]
ARK Invest is known for targeting high-growth technology companies, with one of its most recent additions being DraftKings. In an interview with Maverick's Lee Ainslie at the Robinhood Investors Conference this week, Cathie Wood of ARK Invest discussed the firm's process and updated its views on some positions, including Tesla. Q1 2021 hedge fund letters, Read More
In May, our portfolio declined 2.1%, net.1 We ended the month with 31% of assets in cash and had a net market exposure of 41%.
Year-to-date, our portfolio has gained 19.2%, net.1
Q1 hedge fund letters, conference, scoops etc
As always, I encourage you to grade our results on a long-term basis; there are three reasons for this.
First, we're long-term investors and therefore, shouldn't be distracted by the results of one month or one quarter. For most people, this is easier said than done. But, just imagine how much less stress you'd have if you looked at your account balance only twice per year!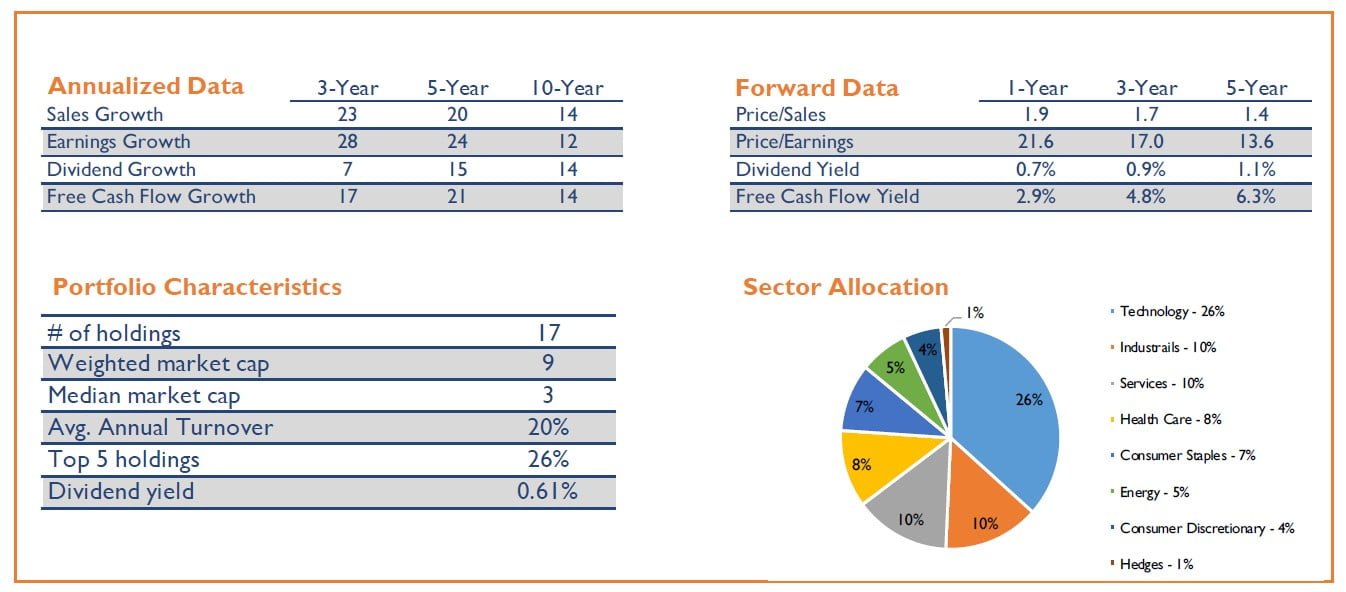 Second, this is how I grade myself. Specifically, I grade myself using long-term return metrics because our portfolio is concentrated in high-conviction companies. And unfortunately, it can take a long-time for these companies to achieve their intrinsic value and deliver us the returns I expect.
And third, our long-term performance incorporates all the return data available. For example, our CAGR since inception, which I think is the best metric with which to evaluate our results, smooths our extreme-return months (like when we earned 10.2% in January of this year).

With respect to our May results, although I'm never satisfied, I'm proud of our performance given the market's volatility. Major indexes and comparable benchmarks and peer groups did not respond well and significantly under-performed. In contrast, because risk management is the foundation of our investment process, we performed as expected. Our cash balance and portfolio hedges placed us in an enviable position to maneuver the market's volatility and situated us to capture opportunities as they became available.

As I look forward into the remainder of 2019, I see a growing number of opportunities that meet my criteria as possible additions to the portfolio. If you have an interest, I'd welcome a discussion about this!
This article first appeared on ValueWalk Premium