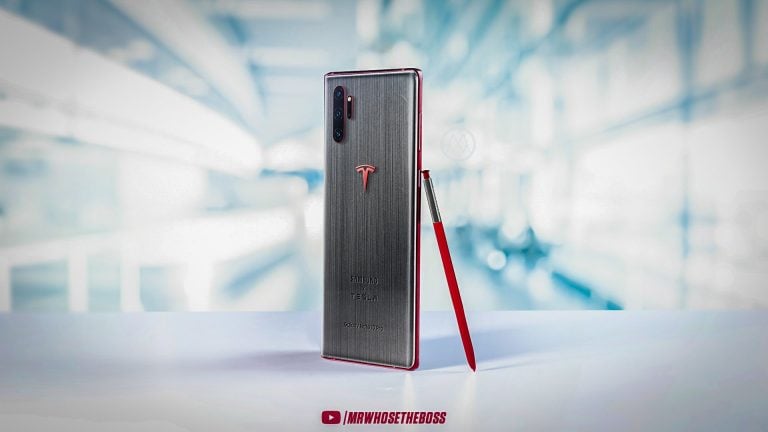 A render appeared on Weibo in a post that claimed the image was a legitimate image of a Samsung Galaxy Note 10 Tesla Edition phone. The image quickly began to attract attention, as many people thought Samsung had decided to link their flagship phone to the high end automobile manufacturer. However, it turns out that is not the case.
Galaxy Note 10 Tesla Edition Render Origin
According to Tom's Guide, the Galaxy Note 10 Tesla Edition render originally appeared on YouTube. Arun Maini created the image as a theory on what the phone would look like, if Samsung decided to create the special edition device. The images posted on Weibo closely match other leaked images of the Galaxy Note 10, including the camera unit design and size. Because of the similarities, the images were believed by many to be legitimate images of an actual device.
Seth Klarman Describes His Approach In Rare Harvard Interview
In a rare interview with Harvard Business School that was published online earlier this month, (it has since been taken down) value investor Seth Klarman spoke at length about his investment process, philosophy and the changes value investors have had to overcome during the past decade. Klarman's hedge fund, the Boston-based Baupost has one of Read More
Possibilities
The idea of a Galaxy Note 10 Tesla Edition was so believable because a number of mobile device manufacturers have launched special edition phones in the last few years. Tech companies and automobile companies have been linking arms in an effort to market their brands. OnePlus has partnered with McLaren, and Huawei is linked with Porsche. Both companies produce special edition devices aimed to market their respective partners' automobiles.
The Facts
Samsung is not making a Galaxy Note 10 Tesla Edition. While this may dash the hopes of some avid fans of both brands, it is not the end of the world. The new phone will be an incredible device that has more than enough features to make up for the Tesla logo on its cover. The phone will most likely come in two sizes, with the standard model having a screen of approximately 6.3 inches and the larger Pro model being closer to 6.75 inches. It is also widely accepted that the camera unit will house three lenses with advanced photographic capabilities. The addition of an S-Pen and the possibility of a sound on display device adds to the feature rich phone.
While Tesla may not be linking up with Samsung to produce a one of a kind Galaxy Note 10 Tesla Edition, the device manufacturer is still on the cutting edge of mobile technology. Hopefully fans won't be too disappointed by the lack of the popular auto maker's emblem on their device. It is possible that some sort of partnership between Tesla and phone manufacturer could come to fruition. Elon Musk has already proven he loves high tech gadgets by adding a list of 9 video games that can be played inside the Tesla, using the steering wheel for a controller. Only time will tell what the future holds in terms of mobile devices and auto manufacturers.
Updated on