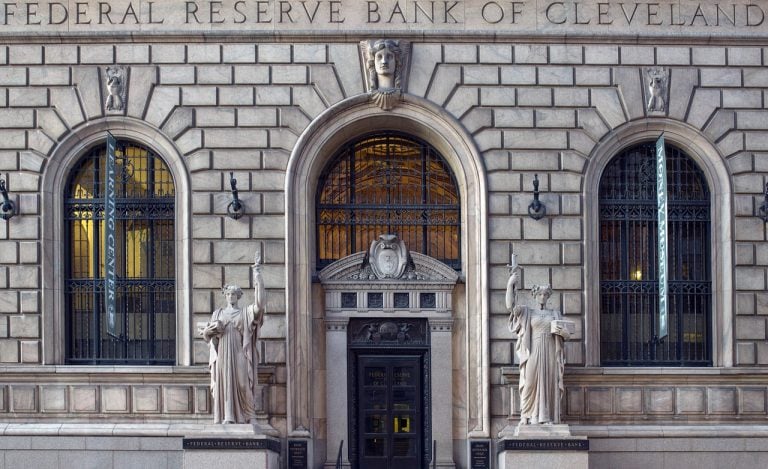 Below are the comments from Gerry Frigon, Chief Investment Officer at Taylor Frigon Capital Management, ahead of the Fed's announcement today regarding interest rate policy.
Q1 hedge fund letters, conference, scoops etc
The almost decade long zero/low interest rate policy has had disastrous ramifications for the appetite for risk.
This lack of "normalcy" in interest rate/monetary policy has created an atmosphere of fear; it has exacerbated the sense that we have just moved from crisis to crisis for the last 18 years.
The entire "crisis" mentality that has plagued the 21st century, and has particularly hampered smaller companies from gaining access to the capital necessary to grow and thrive.
We emphasize that the goal of the Fed should be to operate "unnoticed", to create an atmosphere of stability by way of a stable currency.
We don't advocate a strong dollar or a weak dollar, we want a dollar that need not be thought about when making business decisions via Fed rate policy.
Currency should be the low entropy input into the economy.  Surprise should come from the innovation and creativity of businesses, not the Fed.
We now live in a world where Central Banks in Europe and Japan actually think a "Negative Interest Rate Policy" (NIRP) is a good thing, so in "relative" terms, the US Fed is thought of as "tight".
These extended years of ZIRP and now NIRP are causes of slower economic growth, not "stimulative" policies that are helping the world economy.
---
About Gerry Frigon, President & Chief Investment Officer at Taylor Frigon Capital Management
This AI-Powered Emerging Hedge Fund Manager Is Blazing A New Path
Investment strategies used by hedge funds have evolved over the years, although the biggest changes have come in the use of computers to develop portfolios. Rosetta Analytics is a woman-founded and woman-led CTA that's pioneering the use of artificial intelligence and deep reinforcement learning to build and manage alternative investment strategies for institutional and private Read More
GERARD J. FRIGON is the President, Chief Investment Officer of Taylor Frigon Capital Management LLC and is the Managing Member of Taylor Frigon Capital Advisors LLC, General Partner to Taylor Frigon Capital Partners LP, a private investment fund which invests in private companies and small emerging public companies. He is the Senior Portfolio Manager for the Taylor Frigon Core Growth Fund, an open-end investment company (TFCGX).
Mr. Frigon has over three decades of experience in investment strategy, planning and portfolio management for private investors and institutions including over 21 years at Merrill Lynch in the San Francisco Bay Area. During that time, he has managed portfolios with the same disciplined process directly descended from the classic growth philosophy implemented by Thomas Rowe Price and Richard Taylor.