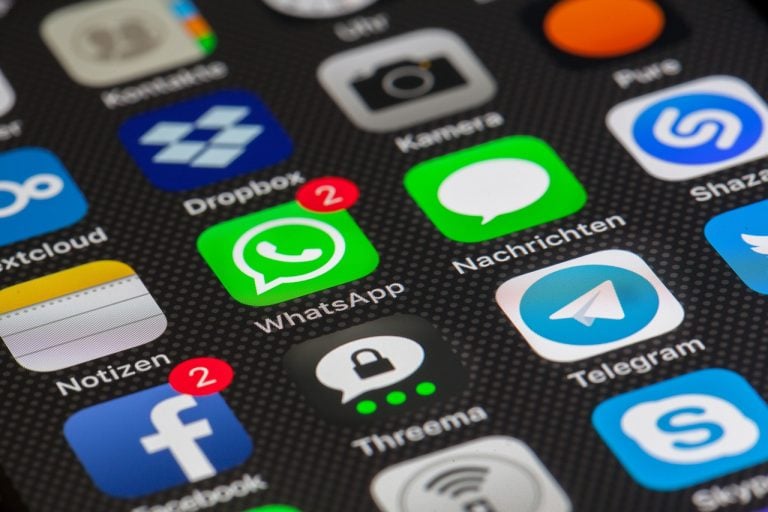 Future Huawei phones may not come with Facebook apps pre-installed, claims a report from Reuters. If it's true, it will be the latest blow to the Chinese firm after the U.S. government last month banned the sales and use of Huawei equipment.
No Facebook apps – what it means for you?
According to Reuters, the social networking giant will reportedly prohibit the Chinese company from pre-installing the Facebook app, Instagram app and WhatsApp. Also, the report notes that Facebook's Huawei ban extends to all the phones that have not left the factory yet.
For those who already have Facebook apps on their Huawei phones, Reuters says they won't be affected. Such users will also continue to get security updates through the Play Store. Also, on a new device, users will be able to download Facebook apps from the Play Store. However, this option will only be available until Google restricts Huawei users from accessing the Play Store.
This Tiger grand-cub was flat during Q2 but is ready for the return of volatility
Tiger Legatus Master Fund was up 0.1% net for the second quarter, compared to the MSCI World Index's 7.9% return and the S&P 500's 8.5% gain. For the first half of the year, Tiger Legatus is up 9%, while the MSCI World Index has gained 13.3%, and the S&P has returned 15.3%. Q2 2021 hedge Read More
"We are reviewing the Commerce Department's final rule and the more recently issued temporary general license and taking steps to ensure compliance," Facebook said in an email to CNET.
As of now, there is no comment from Huawei on the matter.
U.S. authorities have long been accusing the Chinese company of receiving funding from Chinese state security. Also, the authorities accuse that China uses Huawei for spying on other countries. The U.S. is also asking its allies to cut ties with the Chinese company.
Huawei, on its end, has been denying such allegations. Earlier this week, Huawei's chairman even said that his company won't shy from signing a "no-spy agreement" with the U.S.
Facebook's Huawei ban – will it have any impact?
Prior to Facebook's Huawei ban, Google also severed ties with Huawei. There is, however, a slight difference between the suspension terms of both the tech firms. The search giant got a temporary license to continue to send security updates to existing Huawei phones. Also, Google services will come pre-installed in all Huawei phones currently in stores or those not yet shipped or built.
Facebook's ban, on the other hand, extends to any phone that has not yet left the factory. Facebook's ban is not as crucial for Huawei as suspension of services from other tech firms such as Google and ARM. No support from Google and ARM restrict Huawei's ability to offer core Android services and also forces it to develop its own chips.
Facebook's decision won't have much impact on Huawei in its home country as well. However, in other international markets, not giving users access to some of the most popular social apps could encourage users to buy other Android phones.
Other U.S. companies have also suspended operations with the Chinese company, including Intel, Qualcomm and more. Even ARM, a British chip designer, ceased operations with Huawei. These latest developments should be enough to concern Huawei, considering its mobile business saw a massive 45% growth last year, and was its biggest source of revenue.
Other U.S. apps that come pre-installed on Huawei phones are Twitter and Booking.com. There are no comments from both companies as of yet.
Cutting access to Android a threat to U.S. security?
In separate news, a report from the Financial Times claims that Google is making a case to the Trump administration that it should be allowed to continue providing support to Huawei phones. As per the report, the search is basing its arguments that such a thing is crucial for U.S. national security.
According to FT, the search giant is arguing that the use of Android's hybrid version would be more prone to hacking. What this could mean is that once Huawei comes out with its own forked version, the new OS would no longer feature Google Play Protect, software that scans for malware, viruses and security threats.
Also, apps on the Play Store go through rigorous security checks more than other app stores. One may argue that this does not represent any danger to the U.S. as Huawei is banned in the country – true, but what if someone from the U.S. sends sensitive information to an Huawei phone user outside the U.S.?
Meanwhile, Huawei is in no mood to give up without a fight. The company has already challenged the ban in the U.S. courts and is busy building up its capabilities to make smartphones without any help from the U.S. tech firms. Huawei is readying its own operating system as it will lose access to Android in August. Also, the Chinese company dismissed rumors of it scrapping some smartphone lines.