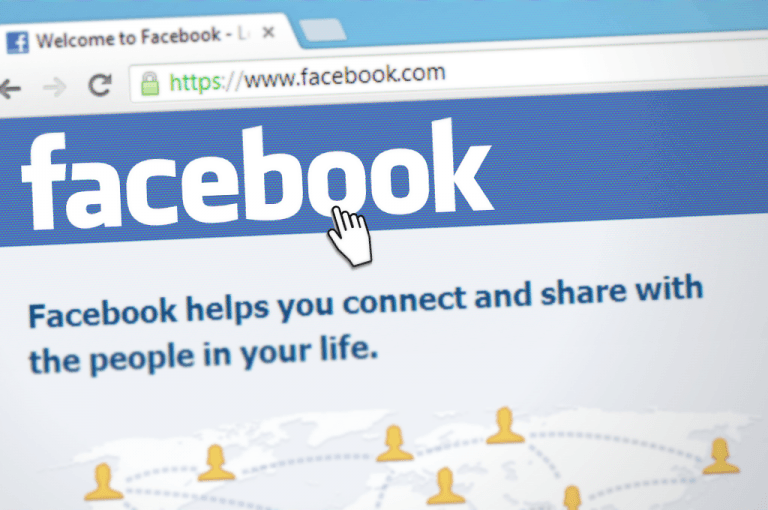 Whitney Tilson's email to investors discussing his thoughts on the big four tech giants; Facebook, Inc. (NASDAQ:FB) May Be Tough Beast for Regulators to Tame; Microsoft 1992-1999; Banking problems in China; Mush on, you Shih Tzus!
1) I was interviewed yesterday by the TD Ameritrade Network about my views on the U.S. government taking a harder look at tech giants Amazon (AMZN), Facebook (FB), Alphabet (GOOGL), and Apple (AAPL).
Q1 hedge fund letters, conference, scoops etc
Despite 60% Loss On Shorts, Yarra Square Up 20% In 2020
Yarra Square Partners returned 19.5% net in 2020, outperforming its benchmark, the S&P 500, which returned 18.4% throughout the year. According to a copy of the firm's fourth-quarter and full-year letter to investors, which ValueWalk has been able to review, 2020 was a year of two halves for the investment manager. Q1 2021 hedge fund Read More
You can watch the 11-minute video here. (I put up whiteboard behind me to hide my messy office – LOL!)
Here are bullet points:
Increased government scrutiny is a good thing for society.
It definitely introduces some uncertainty into the stocks, but as the saying goes, "If it's in the headlines, it's in the stock price."
I have no opinion on where the stocks will trade in the near term, but over time they will follow the fundamentals – and I think Alphabet, Facebook, and Amazon have many years of strong growth to come.
I don't recommend Apple, as the growth story ended two-and-a-half years ago. Since then, revenue is up a mere 5% and operating income has actually declined by 8%
See my May 1 e-mail for why I favor Alphabet over Apple.
2) A Heard on the Street column in today's Wall Street Journal shares my bullishness on Facebook: Facebook May Be Tough Beast for Regulators to Tame. Excerpt:
Big U.S. tech antitrust cases have been rare over the last few decades. Those that have materialized have been slow-moving and marginally successful. Perhaps most famously, the Justice Department began investigating Microsoft in 1992 for potentially thwarting competition. It was 1998 before the suit went to trial and, while the company was initially ordered to be broken up in 2000, that ruling ultimately was overturned a year later. In 2011, the FTC investigated Google for potentially hindering competition. While the trial itself made big headlines, it was ultimately settled with a $22.5 million fine – a rounding error for a company of Google's size.
I had forgotten that the investigation of Microsoft dated back to 1992. The stock rose 25 times from $2.38 a share at the beginning of that year to $58.38 by the end of 1999, as you can see in this chart: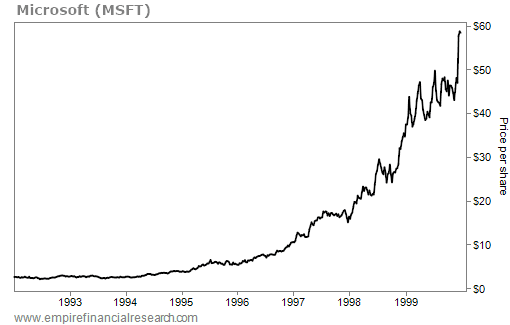 While I can say with certainty that Facebook will not be a 25-bagger in the next eight years, I think this history speaks to how both the business and the stock of a market-leading tech company can thrive even during an ongoing government inquiry.
3) Two quick follow-ups to yesterday's e-mail about China being in trouble:
A reader wrote:
With respect to China, you should also have a look at Baoshang Bank, nationalized two weeks ago, and now Bank of Jinzhou, whose auditor quit this morning (never a great sign).

The CBRC/PBOC is going to push through haircuts on interbank creditors and large corporate depositors. This was deemed to be previously unthinkable and in the aftermath bank negotiable CD sales drastically decline and now banks are delaying the sale of Tier 2 capital instruments.

Western markets are largely ignoring these events, but when your economy is growing above potential GDP because of rapid credit expansion these types of events can be fatal.
And another Heard on the Street column in today's Wall Street Journal warns: Mongolian Bank Pillages China's Money Markets. Excerpt:
An obscure portion of China's short-term interbank lending market has been spooked by the takeover of a small bank in the country's remote Inner Mongolia region by regulators on May 24. The bailout itself isn't unusual: As Jason Bedford of UBS points out, there were at least seven other major bailouts and restructurings from 2015 to 2017. What's different about Baoshang Bank is that it is being rescued publicly, with some large creditors likely to take haircuts.
4) I'm biased of course, but I can't get enough of this 11-second video of my mom walking her five Shih Tzu puppies in Kenya. I'm sure it's the only time in this history of the world that the words "Mush on, you Shih Tzus!" have been spoken – LOL!
Best regards,
Whitney