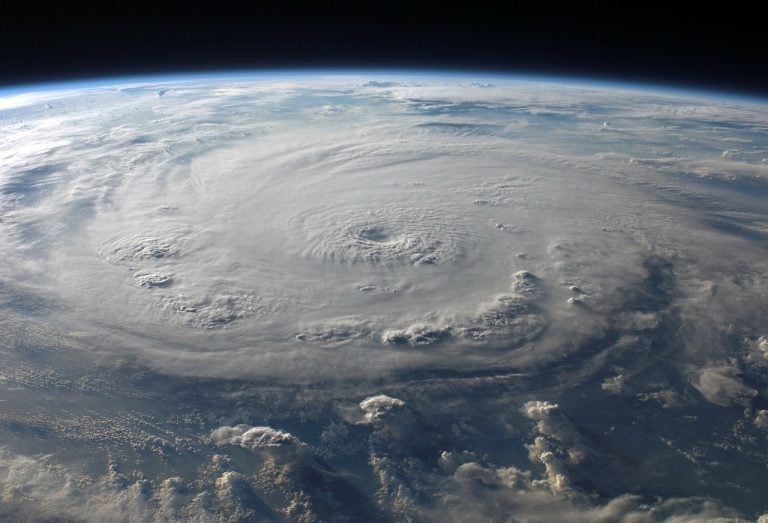 Cyclones have been one of the most discussed weather phenomena in history. The wake of destruction left behind a storm of this magnitude is often talked about for generations. When referring to these storms local citizens and meteorologists alike often use names to denote specific storms. So, who chooses a cyclone name, and why are the names important?
Cyclone Name Choice – India's Procedure
In India, the choice of a cyclone name is made by the India Meteorological Department. The name is selected from a list of names, some of which have been submitted by the general public. Names to be considered are carefully compiled into a list, then as new storms arise, one of those names is chosen.
There are rules when submitting a cyclone name to be considered for the list in India. First of all, the name cannot culturally sensitive, nor contain any derogatory connotation with it. Secondly, it must be easily pronounced and fairly short so that meteorologists can broadcast it over the television and radio easily. Because a cyclone usually causes massive damage and in some cases many deaths, the name is typically only used once and then retired.
David Einhorn At The 2021 Sohn Investment Conference: Buy These Copper Plays
There's a gold rush coming as electric vehicle manufacturers fight for market share, proclaimed David Einhorn at this year's 2021 Sohn Investment Conference. Check out our coverage of the 2021 Sohn Investment Conference here. Q1 2021 hedge fund letters, conferences and more SORRY! This content is exclusively for paying members. SIGN UP HERE If you Read More
Why Name Them?
Many people may wonder why storms are given a name. Each cyclone name is actually quite important, according to India Today. Mumbai IMD Deputy Director General KS Hosilkar told their reporter that "naming a cyclone is the most important. Sometimes, there are two to three cyclones moving in one sea or ocean together. So, to identify and keep a continuous watch without getting confused, it is important to name cyclones. Also to study the pattern and other research, naming is very important. We cannot give numbers and talk about a particular cyclone so naming is very important." Without labeling the storms, tracking them in a coherent manner to keep the public informed would be nearly impossible.
The Deputy Director General went on to say that in the past only female names had been used for such occasions. However, that policy has since been revised, and both male and female names are used. Bangladesh, India, Maldives, Myanmar, Oman, Pakistan, Sri Lanka and Thailand all fall into the same region of the world. The countries will meet and decide on a list of names for possible storms well before they occur. Once the list has been finalized, each storm will be named as it forms. The name is assigned by the meteorological group, but is predetermined by the list agreed on by all countries involved.
How You Can Name A Storm
Suggestions for a cyclone name in India may be mailed to Director General of Meteorology department, Mausam Bhawan, Lodi Road, New Delhi. The IMD will also accept suggestions via email, making it fairly easy to name a cyclone of your own.