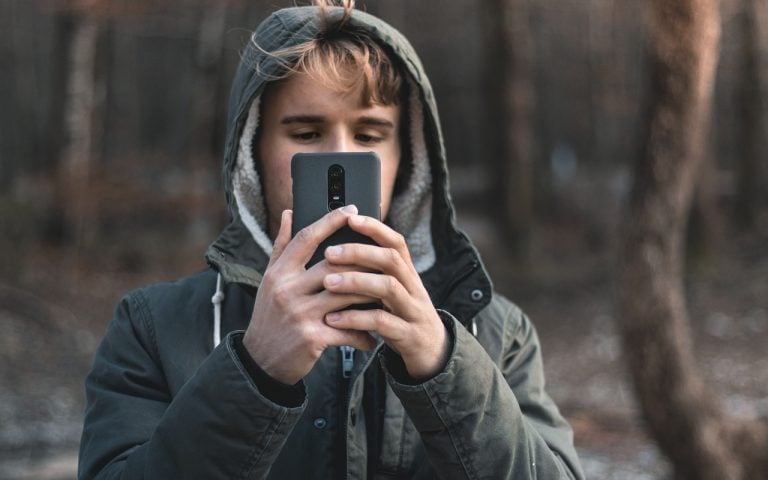 OnePlus uses different operating systems for China and global markets. The Chinese variant comes with HydrogenOS, while the global variant ships with OxygenOS. Although it is theoretically possible to convert HydrogenOS to OxygenOS and vice versa, the process is cumbersome. However, there is an easier option that allows users to convert the Chinese OnePlus 7 to the global model without a PC.

Why you may want to convert Chinese OnePlus 7 to global model
A question that may arise is why someone would want to convert the Chinese OnePlus phone to the global model when the OnePlus model with OxygenOS is available to buy. However, the Chinese company does not sell all its phone models globally. For instance, OnePlus does not sell the OnePlus 7 in North America, forcing many buyers and third-party retailers to import it from China. The red variant of the phone is popular among U.S. and European OnePlus fans.
Another more obvious reason is the differences between OxygenOS and HydrogenOS. Although OxygenOS and HydrogenOS share similar skins and both operating systems share a common codebase, the bundled apps included with each are based on the region. There have been rumors in the past that OnePlus might merge its OxygenOS and HydrogenOS teams to ensure faster updates. However, there has been no development on it so far.
How A Weakening PE Market Serves As Another Sign Of A Weakening Economy
Amid the turmoil in the public markets and the staggering macroeconomic environment, it should come as no surprise that the private markets are also struggling. In fact, there are some important links between private equity and the current economic environment. A closer look at PE reveals that the industry often serves as a leading indicator Read More
How to convert
Before the OnePlus 6, it was possible to convert Chinese OnePlus phones into global variants and vice versa without unlocking the bootloader. OnePlus itself offered full recovery flashable zips of both variants which can be used to convert their phones easily.
Starting with the OnePlus 6, the Chinese company removed support for flashing update zip packages. The option to side-load via ADB is also not available. Thus, the only available option is to use the Local Upgrade method for flashing recovery zips, tech site PiunikaWeb notes.
However, the use of the Local Upgrade method has one limitation: it does not allow for a downgrade. This means if the OxygenOS version that's already installed is newer than the HydrogenOS version you want to install, or vice versa, the app won't let you install the older version.
Although it is possible to overcome this limitation, the process to do it is quite cumbersome. The process also involves the use of a PC. However, PiunikaWeb has detailed one easy method which allows you to convert a Chinese OnePlus 7 to the global model without a PC. The method allows the conversion irrespective of the HydrogenOS version that's installed, and there is no need to unlock the bootloader either.
Here are the steps to convert a Chinese OnePlus 7 to the global model without a PC;
First, use these links to download the relevant rollback zip for your OnePlus:
OnePlus 7: Download (MD5: c08036b8c7dc9c77ba30d2c3eafddf67)
OnePlus 7 Pro: Download (MD5: 0ab33b8281954a8c9f4e05ae8b87856f)
Next, use the Local Upgrade method to flash it, and then do a factory reset. Your phone will now boot with an older version of OxygenOS. Now download the relevant updated recovery zip from this link. Your phone will now run OxygenOS.
Do keep in mind that the process deletes the internal date. Thus, it is recommended that you take a back-up before starting the process. The same process can be used to convert the OnePlus 7 Pro as well.
New limited-edition color for OnePlus 7 Pro
In other OnePlus news, the OnePlus 7 Pro now comes in a new limited-edition color called "Almond." The cream-colored phone with 8 GB of RAM and 256 GB of built-in storage costs $699.
OnePlus has a reputation of offering phones with premium specs at a not-so-premium price. Although the OnePlus 7 Pro in unlike past phones when it comes to affordability, it still offers a great value when compared to similar phones on the market.
The OnePlus 7 Pro comes with a triple-lens rear camera, a pop-up selfie camera and other high-end specs, such as a 6.67-inch display with a refresh date of 90 Hz, an in-display fingerprint reader, and fast-charging technology called Warp Charging. OnePlus also released an update recently to improve the phone's camera, including low-light photography and HDR.
Although the phone offers premium specs and features, it's missing a few things like wireless charging, a headphone jack and water resistance rating.
Updated on