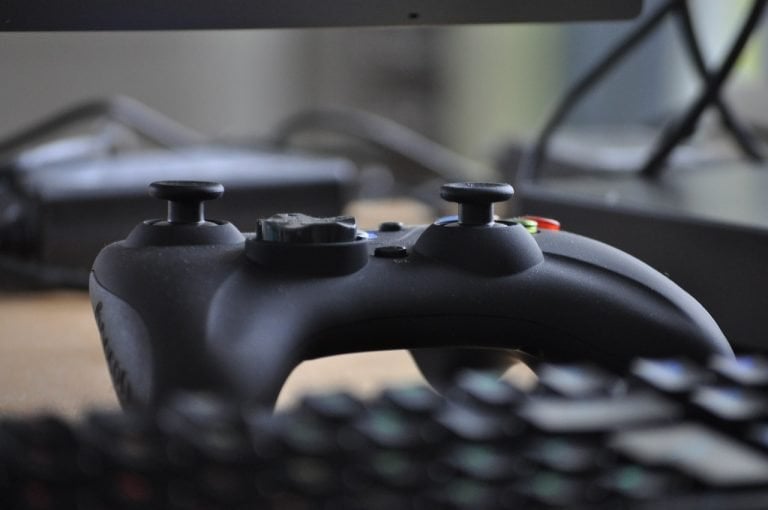 At its Worldwide Developers Conference (WWDC), Apple announced support for PS4 and Xbox controllers for tvOS. However, it was later revealed that support is not just limited to tvOS but extends to iOS 13 and iPadOS 13 as well. Although iOS 13 and iPadOS 13 are still a few months away, if you have access to the beta version, you can connect the controllers now. If you are wondering how to connect a PS4 or Xbox One controller to an iPhone or iPad, then keep reading.
How to connect PS4 or Xbox One controller to iPhone or iPad?
Connecting a PS4 or Xbox One controller to an iPhone or iPad is not complicated, but the process differs slightly depending on the controller you are trying to connect. First, let's talk about connecting a PS4 Dualshock controller to iOS and iPadOS devices.
Go to the device's settings and ensure that Bluetooth is on. Then on the PS4 controller, and press and hold the PlayStation button and share button for about five seconds or until the light bar start blinking
Qualivian Investment Partners July 2022 Performance Update
Qualivian Investment Partners performance update for the month ended July 31, 2022. Q2 2022 hedge fund letters, conferences and more Dear Friends of the Fund, Please find our July 2022 performance report below for your review. Qualivian reached its four year track record in December 2021.  We are actively weighing investment proposals. Starting in November Read More
Now the "Dualshock 4 Wireless Controller" will appear in the Bluetooth settings on your iOS or iPadOS device. Tap it to connect. You will now notice that the light bar on the console turns pink, indicating that the controller is connected. And that's it. You can now start playing your favorite game that supports MFi controllers. You can also check the controller's battery level from the battery widget.
Now, we will explain the process to connect an Xbox One controller with iOS 13 and iPadOS devices. Before beginning, make sure you have the Xbox controller with the model number 1708 to connect to your iPhone and iPad. The controller with the model number 1708 ships with the Xbox One S.
You can also use the new Elite 2 controller, which was announced at E3 2019. The pairing should work with the Xbox One X controller as well. The original Xbox One controllers are not supported because they do not have Bluetooth.
To begin the process process, turn on the Bluetooth on your iOS or iPadOS device. Now power on your Xbox One controller and hold down the Connect button for about three seconds. The controller will now show under the "Other Devices" section on you iPhone or iPad. Tap it to connect, and that's it. You can now play games that support controllers. You can also check the battery level in the battery widget.
You can also easily unpair the DualShock 4 or Xbox One S controller. To do this, go to the Bluetooth settings on you iPhone or iPad and find the PS4 or Xbox One controller from the list of connected devices. Select it and tap "Forget this device" and then confirm the unpairing by pressing "OK."
What you need to know about Apple Arcade
Support for PS4 and Xbox One controllers means you won't have to buy expensive MFi Controllers to play your favorite games on mobile devices. Additionally, by allowing you to connect PS4 and Xbox One controllers to the iPhone or iPad, Apple is readying users for its upcoming video game subscription service, Apple Arcade.
Apple Arcade is a mobile and Mac gaming subscription service that will offer access to the best App Store games for a monthly fee. It can be seen as a sort of Netflix for gaming in which users get access to top-quality and exclusive video games for a monthly subscription.
Apple Arcade was announced with 100 titles exclusive to Apple devices, such as Sonic the Hedgehog, Beneath a Steel Sky and Where Cards Fall. Moreover, Apple promises to add more games from Mistwalker Corporation, SEGA, Snowman, Konami, Lego, Bossa Studios, Cartoon Network and more. The list of games will be updated monthly and be curated by experts. All the games will be available to play offline as well.
"You can try whatever you want, whenever you want," Apple said previously.
When announcing Apple Arcade, the company said the gaming service will be released in "fall 2019." This could mean a launch between September and November or possibly with the new iPhones. The service will support 150 regions at launch.
Updated on