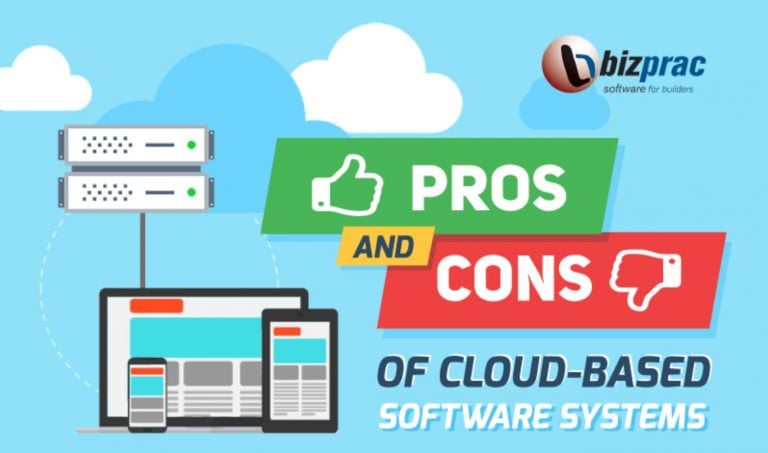 A study from 2016 by the MIS majors stated that over 68% of the businesses worldwide make use of the cloud-based system for computing, while from a survey of the Australian Bureau of Statistics says that 60% of the business industry in Australia uses this kind of system for storage purposes.

As it reaches its fame in the corporate sector, the cloud-based system tends to gain its growth year by year.
How A Weakening PE Market Serves As Another Sign Of A Weakening Economy
Amid the turmoil in the public markets and the staggering macroeconomic environment, it should come as no surprise that the private markets are also struggling. In fact, there are some important links between private equity and the current economic environment. A closer look at PE reveals that the industry often serves as a leading indicator Read More
Q1 hedge fund letters, conference, scoops etc
BUT NOTHING IS PERFECT, that is why the trending system also has its weaknesses. Behind its huge name in the industry; the cloud has its downfall as its benefits come along with a few negative feedbacks from the consumers because of some troublesome experiences.
Here are the lists of the positive and negative components of this cloud- base system which may help you think of whether this system is beneficial to your business.
The Advantage of Having CBS (cloud-based system)
User-Friendly Access. When it comes to installing a cloud-based system, things are much more accessible than any other on-premise systems you may know and with this, you can now have the access in all your stored data online just by having a stable internet connection; a one-click-away process.
Although online, there will also be no worries about your unplugged connection,  and the data that are stored on it that might be gone together with your hard drive, flash drive, and discs which are prone in accidents and can be forgotten and get lost any time anywhere.
Gets your work done immediately. Assistance for a much faster way of processing your work assignments is what cloud is also here for, along with it, is the feature that can help you to prevent unnecessary errors from all of your office works. It will also help you boost your time management. A significant time-consuming reduction for your daily tasks that are compressed in line.
It is a great storage. Now, if you're thinking of using it as a storage for your computer, well, besides from making you experience a much convenient way of computing; storing all the essential data about your business is one of the most acknowledged features of cloud technology as it has a massive size of storage that is even bigger than human memory.
cloud-based system has 10-100 petabytes, which are equal to 10-100 million gigabytes, where you can now store all you can with this kind of system.
It has an automatic update for your system. While on-premise software systems would not work without you having to update it; cloud-based platforms will make your life more convenient. You'll never need to worry about those alarming updates you need to conduct while you're in the middle of digging through your office works since the cloud has its capability to update itself when needed.
There's nothing more favorable than having a system that will lessen your headaches.
After cloud-based system is introduced and reaches its popularity rapidly in the business industry is where its deterioration happen. Numerous negative comments break down into pieces the imposing success of this system.
Here are the reasons why:
The disadvantages of using CBS
Power Outage. Online based storage system will, of course, be affected if any inevitable power disruption happens. Moreover, because it is accessed through the internet, a weak connection can heavily have an impact on your work when used. High-speed internet is needed to have this system work smoothly and correctly that may lead to some unnecessary increase in your internet billing. It can also be the cause of traffic in your overflowing tasks and may affect your due dates when used as the storage when having an internet problem.
Potential for a security breach. Your business data might be accessible not just for you but also to any employees who get their hands to the login credentials for the software, which may not be that good for your business. The privacy of your company's relevant information will be invaded by other people that are possibly not authorized, and confidential details with high-market value might be exposed  which may feed your competitors the idea and secrets on how to build their strategy to put you down as they know your strengths and weaknesses.
It may attract some hackers. This issue can lead to account hijacking and data loss. Yes, it has an ample storage range, but the vulnerability of its security features may cause a lot of trouble when used as data storage. You won't wish to lose all your significant data stored so before investing in a CBS, make sure to get rid of those inside jobs by composing a strong type of password, firewall, data encryption, and role-based access controls.
Slow computer performance. Don't just look for the ability of your storage because it may have the power to handle a lot of data, but if your computer cannot, a cloud-based system may cause you inconvenience when used. Not all types of computer can handle the size of the system's storage, that is why when it is installed to an incompatible pc, it causes additional issues when processing and accessing all the information stored.
You may not find the perfect one, but you can always have the best software that can help your business grow at its finest; what's important is that you made the right choice and have the best strategies not just to be ahead of others but reach the top.
To learn more about the Cloud-based system, check out for the detailed infographics from Bizprac.

Updated on