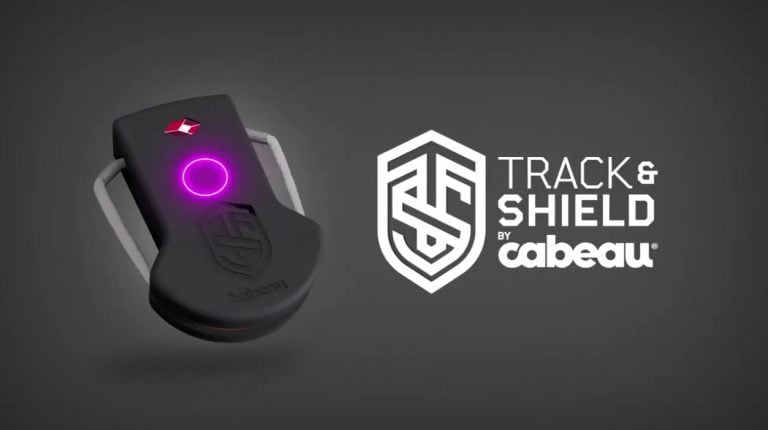 Later this month, Cabeau, known for its innovative travel products, will unveil Track & Shield, an everyday device that for the first time combines the world's most sophisticated GPS tracking technology, smart lock capabilities and a cellular network boosting hotspot in one device. The following is a Q&A session with David Sternlight, CEO of Cabeau, on Track & Shield.

What is it meant for?
Track & Shield allows people and their belongings to stay connected and protected in any situation, virtually everywhere in the world. We're proud to create a new product category through Track & Shield. Now you have bunker busting communication capabilities, real-time product and people tracking, notification when items are tampered with or removed from designated safety perimeter zones, emergency alerts and the ultimate tool to monitor what matters most anywhere in the world.
[REITs]
Fund Manager Profile: Zhang Hui Of China's Southern Asset Management
Historically, the Chinese market has been relatively isolated from international investors, but much is changing there now, making China virtually impossible for the diversified investor to ignore. Earlier this year, CNBC pointed to signs that Chinese regulators may start easing up on their scrutiny of companies after months of clamping down on tech firms. That Read More
Q1 hedge fund letters, conference, scoops etc
Whether someone is out of cellular range or in a dead zone, trying to reunite with other group members at a music festival or wanting to keep tabs on important valuables, there are unlimited situations where people must connect with friends and family on the go or track and locate items in real time. Cabeau fills these needs with its all-new Track & Shield, a 4-in-1, easy-to-use personal security device.  Now you can stay connected with anyone and anything you value.
How does the device work?
This first of its kind device combines the most sophisticated GPS tracking technology, smart lock capabilities, and reliable always-on text communication. If users need to get in touch with peers or first responders during an emergency, when they are off the grid or when cell signals fail, they can use Track & Shield's narrowband technology to text loved ones through the app or send an emergency alert with the touch of one button.
Track & Shield offers unparalleled true GPS tracking capabilities. Users can keep track of any person or belonging in real-time and receive alerts when the unit is tampered with or opened. Additionally, users can set a geofence for a defined location or in reference to a smart phone for users on the go and be notified if a possession or person leaves or reenters that specific area.
Can you explain how the tech works?
Track & Shield utilizes the most accurate GPS tracking system available, operating on four satellite constellations. This allows items or people to be tracked within 10 feet of precision, in real-time nearly anywhere around the world. Most competitive trackers rely on triangulation that approximates location and is only accurate to within three-fourths of a square mile.
The device also employs narrowband technology to expand the transmission range of cell towers up to a factor of 20. Users can now communicate with friends and family in remote areas, in crowded music festivals where cell signals may be intentionally blocked, or even through physical obstructions or when they are underground. This technology allows us to significantly increase the chances that messages get through during natural disasters and emergencies when GSM cell networks are often overwhelmed by call volume.
Track & Shield is paired to a smart phone app which provides users with real-time updates on item locations, allows them to set custom messages with shareable tracking links to notify select contact lists when in distress, alerts them when items are tampered with and even allows them to set safety perimeter zones to know when items enter or exit from defined areas or their bags have made it safely aboard the plane.
You sell travel gear, how does this fit in with that?
At Cabeau, we exist to improve travel, including patented solutions like the Evolution S3 pillow for true travel comfort.  Track & Shield is an extension of that brand promise, ensuring "peace of find" for travel and everyday life, keeping people safe and connected with anyone and anything they value wherever they go.
Will 5G have an impact on the devices?
Track & Shield operates on narrowband technology which operates on a different frequency from 2G-5G cellular networks. This allows our users to have a much higher chance of successful transmission during emergencies like natural disasters or at a crowded event when thousands of people are overloading the weaker cell network. Specifically, cellular GSM is line-of-sight transmission which means it is susceptible to dead zones caused by tall buildings or when in a parking garage or underground. In contrast, narrowband can travel up to 60 miles from the nearest transmitter and is not restricted by line-of-sight, allowing it to penetrate dense overhead canopy and pass through physical structures.
The tracker space has some competition from big names like Tile, how are you similar to competitors and how are you different?
Track & Shield launches a distinctly new category of staying connected and protected that defies direct comparison. It's like comparing a tricycle to a sports car – both may take you from a very limited A to B distance or range, but that's where the comparison ends. Track & Shield's narrowband is the best GPS technology in the world, its patented lock system geo and time stamps when it's unlocked or tampered with, and its accelerometer all make Track & Shield truly unique.
How do you ensure privacy protections?
Track & Shield incorporates the latest encryption technology to prevent hacking and to ensure data is not breached. Cabeau's technology partner works with military applications that require the most robust level of security. Our global network carrier partner also provides multiple layers of firewalls.
Can it be used by stalkers or people with bad intentions?
No, there isn't a way for someone to be monitored by Track & Shield without their knowledge. The user determines who to share links for tracking. The device owner can also turn off the unit through a unique code sequence.
What are the business applications of it?
We created Track & Shield to help people stay connected and protected in any life situation, including business environments. Track & Shield helps companies monitor valuable items that they ship or courier with real-time tracking to confirm receipt; allows colleagues to stay in touch at crowded conferences; provides fleet verification for delivery trucks or sales reps; gives frequent travelers a way to monitor key possessions when on the road for a business trip.
Most of these products seem to come from China what do you think of trade war and IP problems there?
Our focus right now is to bring this vital aid to consumers by Q4 2019. We, like most American and Chinese businesses, hope that the trade war ends as soon as possible.  We vigorously protect our patented innovations and will continue to monitor the market and defend against any transgressions.
What do you foresee for the domestic and international tracker market over the next 5 years?
Track & Shield's broad range of capabilities recognize tracking alone is a small subset of functions required to provide a comprehensive security solution. Most current trackers don't even provide accurate GPS-derived coordinates. Moving forward these devices will be forced to adopt even more granular levels of location identification and continue to shrink in size while adding capabilities to better leverage developments occurring with other smart devices. Our goal with Track & Shield is to introduce an everyday accessory that becomes part of people's daily routine as much as carrying a smart phone. Now common pain points – losing communication when cell signals fail, keeping tabs on friends and family on the go, ensuring important valuables are secure – can all be solved with a single solution that fits in your palm.
Updated on