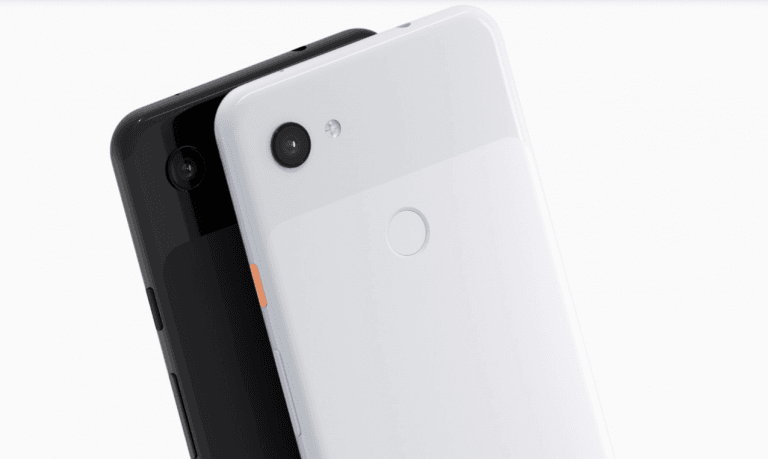 Google rolled out Android Q Beta 4 yesterday. The latest version of the OS came with several new features, such as the return of the rotation lock, improved notification swiping and more. However, some users are unable to use these new features because they are facing a bootlooping issue with their Pixel phones when trying to update to Android Q Beta 4.
How to fix the bootlooping issue with Pixel phones
The bootlooping issue with the Pixel phones is primarily affecting Pixel 2 XL users. Not all Pixel 2 XL users are facing the problem; some were able to update to Android Q Beta 4 easily. Some Pixel 3 and Pixel 3XL users have reported the same issue.
"Downloaded the update over mobile, installed. That part all smooth. Then reboot phone. Got hung up on the all white screen with the G and the faint progress bar for about 25 minutes," one user complained.
Robinhood 2021 Conference: Cathie Wood discusses her investment process with Lee Ainslie [Exclusive]
ARK Invest is known for targeting high-growth technology companies, with one of its most recent additions being DraftKings. In an interview with Maverick's Lee Ainslie at the Robinhood Investors Conference this week, Cathie Wood of ARK Invest discussed the firm's process and updated its views on some positions, including Tesla. Q1 2021 hedge fund letters, Read More
One Reddit user found that the issue could be fixed with a factory reset, although that erases all the data on the phone.
"I selected the option to 'Factory data reset' and while everything's gone now, at least I'm up and running now with a backup. Hooray!" the user said.
Another user suggested that a factory reset isn't be needed, and the problem can be fixed by restarting, going into recovery mode and rebooting from there.
"Restart and go to recovery mode (and if you get no command, hold the power button and press the volume up key). Reboot the phone from that menu, and it'll boot back into the system perfectly (although the update did fail, you'll have to retry)," the Reddit user said.
However, the second trick has not worked for all users. Thus, if you are facing the bootlooping issue with Pixel phones, you can first try the rebooting trick. If it works, that's great, but if not, you can try a factory reset. However, it is recommended that you first back up your data.
Bootlooping is not a new problem for Google. Earlier this year, Google and Huawei agreed to settle a lawsuit with Nexus 6P owners who were frustrated by a continuous bootloop issue with their handset. The companies had to pay $9.75 million to settle the lawsuit.
A similar issue was faced by owners of the Nexus 5X, which was manufactured by LG. In 2016, LG had to pay full refunds to owners who were unable to use the device due to the bootloop issue.
What's new in Android Q Beta 4?
With Android Q Beta 4, Google is allowing developers to publish apps to the Play Store that are created against or target APIs. Developers also get the ability to push updates through the Play Store to test the compatibility of their apps with Android Q.
"As you work through the flows, your app should run and look great and handle all of the Android Q behaviour changes properly. Watch for impacts from privacy changes, gestural navigation, changes to dynamic linker paths for Bionic libraries, and others," Google said.
Further, the beta comes with the latest Android Q system images for the Pixel and Android Emulator. It also features the official API 29 SDK, the final Android Q developer APIs, and updated build tools for Android Studio.
Beta 4 also brings new privacy features such as new location permissions, changes to data and identifiers and restrictions on background activity start. Other features include scoped storage, location permission for wireless scans and more. Permission for fullscreen intents is also available, and the search giant is asking developers to test them.
Google's Android Q Beta 4 is now available for download to the Pixel family of devices (via side-loading or over the air) including the Pixel, Pixel XL, Pixel 2, Pixel 2 XL, Pixel 3, Pixel 3 XL, and the Pixel 3a and Pixel 3a XL.
The last beta was made available to a few other Android phones as well, including the OnePlus 7 Pro, OnePlus 7, OnePlus 6, OnePlus 6T, Huawei Mate 20 Pro, LG G8 ThinQ, OPPO Reno, Sony Xperia XZ3, Redmi K20 Pro, Tecno Spark 3 Pro, Xiaomi Mi 9, Xiaomi Mi Mix 3 5G, Vivo X27, Vivo NEX S, Vivo NEX A, Asus ZenFone 5z, Essential Phone, Nokia 8.1, and the Realme 3 Pro.
Owners of these devices will have to wait for the manufacturer to push out the latest beta update.