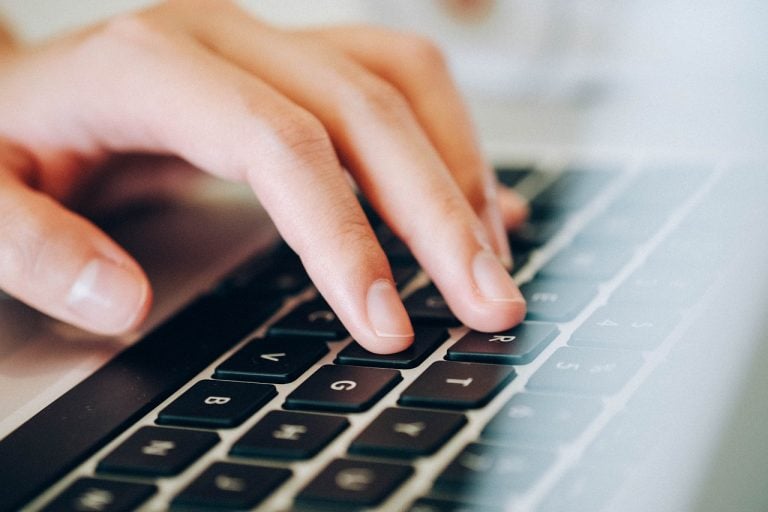 Every year, the video gaming community sees its industry leaders get together in a meeting in the heart of downtown Los Angeles to discuss the latest news and developments. Held every June, E3 is one of the biggest industry meeting, which kicks off with press conferences from companies ranging from Nintendo and Epic Games (well known as the developer behind Fortnite) to EA and Sony. The event is typically filled with exciting announcements, but for fans and investors interested in the fate of Amazon Games, news was not so great this time. While every other developer was busy going public with new projects during E3, Amazon was busy quietly laying off developers and cancelling upcoming titles amidst an effort to reorganize the branch.
Amazon's dominance branches out into gaming
Q1 hedge fund letters, conference, scoops etc
Marathon Partners: There Is A "Compelling Opportunity" In US Cannabis
Marathon Partners Equity Management, the equity long/short hedge fund founded in 1997, added 8.03% in the second quarter of 2021. Q2 2021 hedge fund letters, conferences and more According to a copy of the hedge fund's second-quarter investor update, which ValueWalk has been able to review, the firm returned 3.24% net in April, 0.12% in Read More
Amazon needs no introduction: starting off with its now dominant online retail business, which sells everything from household items to clothing to electronics and beyond, it has managed to build a powerful empire. Under the leadership of Jeff Bezos, the company has branched out to other sectors, and Amazon shares have surged, trading at $1911.30 as of June 24th, 2019. It seems that anything Amazon touches, turns into gold, and its value recently ranked top in terms of most valuable brands in 2019, estimated at a whopping $315.505 billion. This means that it has surpassed Apple, at $309.527 billion, and even Google, at $309 billion. Tech and IT giant Microsoft ranks fourth at over $251 billion, credit and debit card payments network provider VISA is fifth at almost $178 billion, while social media leader Facebook follows at almost $159 billion. Amazon's main antagonist in the Asian market, Alibaba, ranks significantly lower: at $131,246 million, Alibaba has landed in seventh place.
You will find more infographics at Statista
The minds behind Amazon certainly know a booming industry when they see one. After jumping on the online video and music streaming market - which owes its immense success on companies like Netflix and Spotify - with its dedicated Amazon Prime and Amazon Music service, it has also made a splash with its smart speakers, Amazon Echo, set to kickstart its further involvement in the smart home market. In 2014, Amazon also decided to test the waters of the gaming industry, by founding its dedicated Amazon Games division. Amazon's move into video gaming seemed perfectly thought out at the time, as the company also moved to acquire Twitch that same year. The online video streaming platform is particularly popular across the gaming world, as fans flock to watch gamers play popular titles, complete with commentary and interactive chat with fans.
Amazon Games: Ambitious goals, trouble in implementation
Amazon Games was off to a great start. The company immediately hired Kim Swift, of Portal fame, and also brought Clint Hocking, the mind behind Far Cry 2, on board to help with its fledgling projects. Yet, things did not go quite as planned. Swift soon left for EA, and Hocking also jumped ship in 2017. Meanwhile, Amazon Games released a few mobile gaming titles, including horror-themed Lost Within in 2015, and in 2016 came back with some exciting news. The company went public with its first announcement on upcoming PC games, the first of which would be Breakaway, a classic beat 'em up game designed to be played by two opposing teams of four players. They also announced Crucible, a class-based title that sees 12 players team up to defeat every enemy in a last-man-standing battle royale style game.
Last but not least, fans were excited to hear about New World, a PC game with a supernatural twist set in colonial America, where players can build settlements and fight monsters and other players in a massively multiplayer online game setting. However, things did not go quite as planned, and Amazon Games seems to be struggling to find its identity, even with the powerhouse of its parent company behind it and the heavyweight name it carries. Breakaway was officially cancelled in March 2018 and players have still to hear any news on the other two titles. The news of a layoff in the division was perceived by many as another worrying sign. Reportedly, employees that were affected by the decision were given 60 days to find employment elsewhere within Amazon, while the company also cancelled some games. A list has not yet been announced officially.
While it does sound concerning and it is certainly a negative development for the people looking to lose their jobs, this move could also signal that Amazon Games is ready to acknowledge the stalemate it has found itself into and take action to move forward. Officially, the layoff was part of a reorganization of the branch, and perhaps this is precisely what Amazon Games needs right now. Despite prestigious recruits and an ambitious approach to gaming, the company is still struggling to find its identity and understand how it can better market its brand in a way that will have an impact on gamers. It seems that Amazon Games has decided to scrape any baggage and start almost from scratch in 2019, taking advantage of the potential to integrate with other services offered by its parent company. Rumors surfaced in early 2019 that the branch is working on developing a cloud game streaming service that will allow gamers to play games directly on their Fire TV or similar platform.
Could it be that Amazon Games is finally making the bold move of focusing on AAA games and rebuilding its potential to adjust to the market? It just remains to be seen whether this new direction will be a worthwhile investment for the company – and for traders interested in Amazon Games.