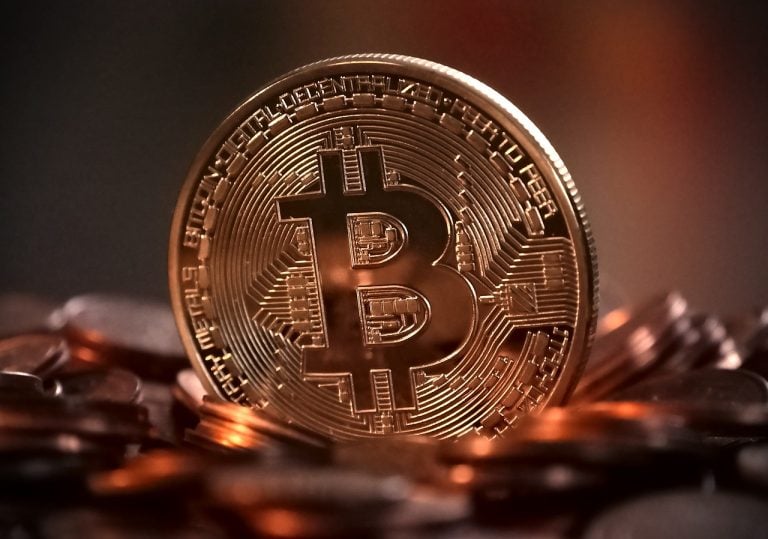 The bitcoin price plunged as much as $1,700 in just 15 minutes after crypto exchange Coinbase's website crashed on Wednesday afternoon. This massive drop comes after the bitcoin price hit a 17-month high of over $13,700 on Tuesday.

After Coinbase's website crashed, it showed this message: "An error has occurred. We've been notified about the issue and are taking a look."
Coinbase's status page stated that the outage was reported across its website, mobile apps and API.
Morningstar Investment Conference: Gabelli Funds On Where To Invest Amid Inflation
Numerous news headlines have trumpeted major concerns about inflation, which has been at 40-year highs. But how should investors handle inflation as it pertains to their portfolios? At the Morningstar Investment Conference on Monday, Kevin Dreyer, co-CIO of Gabelli Funds, outlined some guidelines for investing in the age of inflation. Historic inflation Dreyer started by Read More
A Coinbase spokesperson told CNBC the site was down for a "short period of time due to high volume." The crypto exchange's internal systems were functional during the crash period.  The website was up again a few hours later with all functioning properly.
Wednesday's Coinbase outage comes after another crash on June 24 and a degraded performance report on June 25. In addition to the Coinbase outage, the trading app Robinhood also faced issues with its trading service. Users were unable to access the trading service on mobile devices and desktop browsers.
Just before the plunge on Wednesday, bitcoin was trading at about $13,685. According to data from BitMex, the volume recorded in the five-minute period after the initial price drop was about $250 million. Over the 15 minutes during which bitcoin lost $1,700, the recorded volume was about $690 million.
It's possible the bitcoin price crashed after the Coinbase outage due to panic selling. Coinbase is among the biggest cryptocurrency exchanges when it comes to buying and selling bitcoin, LiteCoin and Ethereum, so after Coinbase's website crashed, investors might have gotten scared and started pulling their money out.
According to experts, a major reason for panic among investors is that many are trading with borrowed money. Michael Moro, CEO of Genesis Global Trading, said leverage (borrowing money) to make a trade is the "key driver" for the plunge.
"Even the most optimistic crypto bulls would tell you that a 50%+ move in a week is too much too fast," Moro said, according to CNBC.
Brian Kelly, CEO and founder of BKCM, also blamed leverage for the volatility in the bitcoin price. Since the price is on an uptrend this year, the borrowing cost has also been rising, making it difficult for investors to bet on the bitcoin price going up, the CEO said.
The bitcoin price is up by about 60% this month so far, while year-to-date, it is up by over 230%. Bitcoin's rally comes after a slump lasting more than a year. In 2017, bitcoin reached $19,783.06. The most recent rise can primarily be attributed to Facebook's own cryptocurrency Libra and a few other crypto-related projects from other big names in the industry. PricewaterhouseCoopers LLP added cryptocurrency auditing to its services, while JPMorgan Chase & Co. is also evaluating the potential in the crypto sphere.
"If you're an institutional investor who's getting close and still worried about investing, it makes you that much more confident," Galaxy Digital Holdings CEO Michael Novogratz told CNBC's Squawk Box.
The cryptocurrency's more-than-200% gain this year is believed to be because investors see it as a hedge against the U.S.-China trade war and other global tensions. Novogratz believes the recent surge in bitcoin is also due to increased investment from China.
"A huge amount of the volumes of what's going on in bitcoin and other currencies is coming out of Asia," he said.
Now it will be interesting to see the direction in which bitcoin's price will move from here. Analysts at Evercore ISI believe bitcoin's current resistance level is at $14,100, and if it breaks through that, then the next resistance is around $17,400.
It is expected that bitcoin's price will rise for now, but it may plunge again next year after Facebook debuts its cryptocurrency. A major difference between the two digital coins is that Facebook plans to keep the price of Libra stable by backing it up with a reserve of dollars and pounds. Volatility in bitcoin's price is a major reason driving investors away from it, and by backing its cryptocurrency with reserves, Facebook aims to win investors' trust.
In its 10-year existence, bitcoin has been marked by volatility. Such high volatility and high transaction costs have kept it from being used for everyday transactions. Instead, many see it as a sort of "digital gold." However, its use as a store of value was questioned last year after it dropped by over 70%.
Updated on