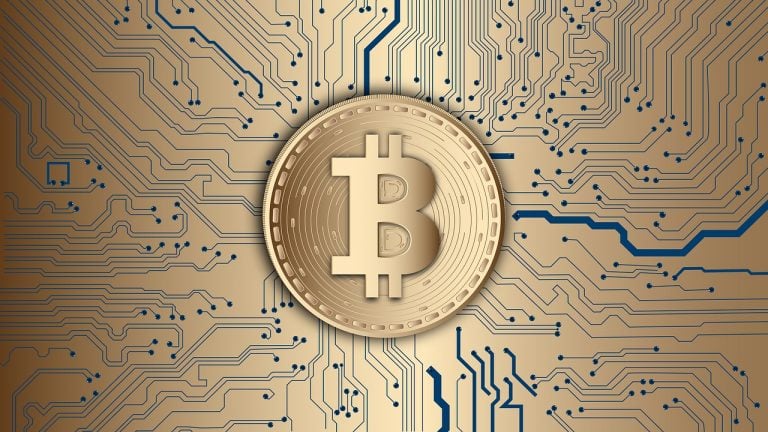 A commentary on the recent Bitcoin price movements from leaders in the blockchain space.

Sky Guo, CEO and Co-Founder at Cypherium, an enterprise-ready blockchain protocol, said,
"The analytics have shown us that a huge number of retail investors who entered the space in 2017 never actually abandoned the industry, holding most of their positions. Accordingly, the new bullishness for BTC, topping a market cap of $9,000 seems more of a reflection of adoption and institutional support from the likes of Facebook and IBM than a totally renewed bull spirit.
London Value Investor Conference 2022: Chris Hohn On Making Money And Saving The World
Chris Hohn the founder and manager of TCI Fund Management was the star speaker at this year's London Value Investor Conference, which took place on May 19th. The investor has earned himself a reputation for being one of the world's most successful hedge fund managers over the past few decades. TCI, which stands for The Read More
[REITs]
Q1 hedge fund letters, conference, scoops etc
Of course, there is no telling what is to come in the immediate future of these volatile markets but what does seem steady is this uptrend in adoption and institutional support.
It's difficult to say, where bitcoin will land by the end of the month, nevermind the end of the year, but we are encouraged by these signals."
Matthew Finestone, Director, Business Development at Loopring, the open-source protocol for building decentralized exchanges, said,
"Breaking $9,000 is significant. It's a nice psychological threshold to breach, and may solidify for the last holdouts that crypto-winter has indeed fully thawed. Of course, it also puts the even bigger psychological level of $10,000 in plain view.
I am confident an increasing number of people – and importantly, institutions – now understand Bitcoin's value proposition, and are jumping in. Equally important, the people hoping for its demise – and that this recent bear market was its last – are eating their words and closing their shorts.
While there's likely a confluence of factors leading to this recent leg up, the recent regulatory news on a few fronts may be one catalyst. Whether it was the slew of exchanges such as Binance stating that they will be blocking US customers and standing up a new exchange to serve them, or US government officials speaking around banning Bitcoin, this has led to the realization that Bitcoin cannot be stopped – even while surrounding infrastructure may be. This resilience is impressive, and lends credence to the original promise of a non-sovereign, sound, unstoppable money. This is driving buyers."
Dave Hodgson, Director and Co-Founder of NEM Ventures, the venture capital and investments arm of the NEM blockchain ecosystem, said:
"The current price movement has been building since early 2019 and many long standing investors have been bullish for several months. A combination of factors are in play, but it is likely a combined series of events building over that time, including first futures expiring, regulatory comments, large news announcements such as the unveiling of Facebook's crypto, global debt/equity markets stagnating, and increased institutional adoption, among other factors. There is, unfortunately, still evidence of some manipulation in the market as well.
Our view is the gains are a sign the bull run has very much started, with approximately 300% gains since lows in early 2019, but as always we expect large volatility. However, big picture-wise, the market cap for tokens is $250 billion versus $90 trillion for broad fiat money, and this is before the market cap of equities, bonds and real estate assets are taken into consideration. There is a long way to go before this can be considered a true bubble.
I won't commit publicly on end of year price, but I think it's very likely we will see new all-time highs being set before the end of Q3 2019, and in the short term, we are targeting $10k and $13.5k as important levels."
Vaibhav Kadikar, Founder & CEO, CloseCross, a decentralised prediction market platform, said,
"There are a lot of technical price gaps to be filled if you look at the historical trading patterns for Bitcoin. More specifically between 13th November 2017 and 25th November 2017 the price spiked from $6,500 to $9,300 on rather thin volume. If this was done on high volume we would probably not see a big technical gap, but it wasn't the case. Now we do need to fill those in with an average volume before we can build higher. Note that on the way down the first drop resistance was around the $8,700 to $8,200 mark in February 2018.
As we push higher, which we should, given the clear win for Bitcoin in the digital store of value race, it will take longer than the blitz of the past. But this is great news as we build a solid foundation at all critical levels which act than as psychological support for investors below which wouldn't sell and actually see them as buying opportunities providing further support.
Think of it like baseball. You need to cover bases 1 to 3 before you can actually complete the run. The bases are loaded and we need to be patient before the next home run."
Updated on