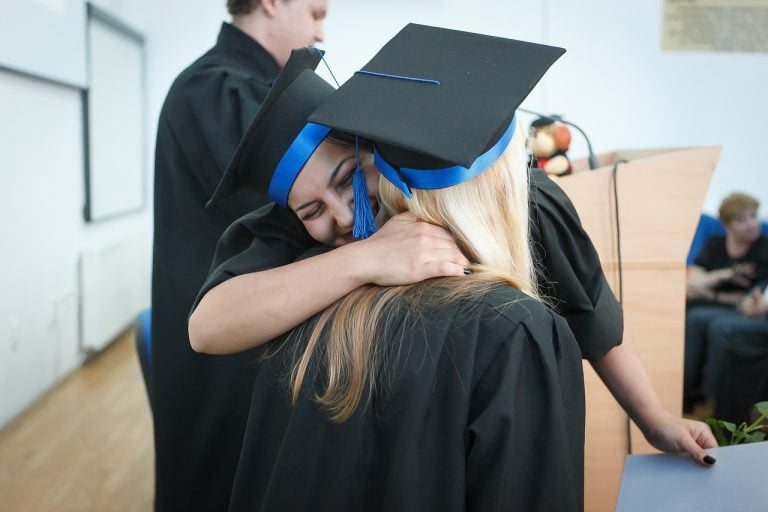 It takes a lot of commitment to succeed in college. Many jobs ask for transcripts from your school before they agree to hire you. This means you must do well in all subjects to keep your GPA high. In a competitive atmosphere like college, it can be difficult to reach the top of the class. Most people also have specific talents, making some subjects challenging. A good tutor can help you get through classes that present some difficulty. You can expect to have higher grades and have an easier time on exams. Tutoring does not always fit into a college student's schedule, however. Students are busy with classes, jobs, and clubs. Online tutoring makes it much easier to get help, even wit a busy schedule.
Easier to Schedule
[REITs]
Robinhood 2021 Conference: Cathie Wood discusses her investment process with Lee Ainslie [Exclusive]
ARK Invest is known for targeting high-growth technology companies, with one of its most recent additions being DraftKings. In an interview with Maverick's Lee Ainslie at the Robinhood Investors Conference this week, Cathie Wood of ARK Invest discussed the firm's process and updated its views on some positions, including Tesla. Q1 2021 hedge fund letters, Read More
Q1 hedge fund letters, conference, scoops etc
You can set up your online tutoring session at any time from your computer. Simply go to a tutoring site and choose the subject you need help with. This gives you the ability to choose a tutor with the correct level of education, as well. You may need help with entry level or high-level college classes. Instead of calling different agencies or responding to personal adds, you can customize your tutoring experience in only a few minutes. You may also be able to choose from helpful classes or personal sessions.  Take my online class to improve your grades at a convenient time for you.
Safer and Takes Up Less Time
In the past, tutoring had to be scheduled ahead of time and it involved driving to a special location. Sometimes a tutor comes to your home. It is much safer and less time consuming to use an online service. Students should not go to strangers' houses or have them over for studying. Online tutoring and classes usually have reviews you can look at and should share the credentials of the staff. You can simply schedule your academic help for times when you can sit down comfortably with your computer instead of travelling long distances.
Wider Variety of Tutors
When you hire a personal tutor or join an online class, you are often stuck with only one perspective or limited knowledge. When you seek help from an online service, there can be several tutors to choose from. You can easily use different tutors for each subject, if necessary. This is especially helpful for college students that are working towards a specialized degree. Instead of hiring several different tutors, you can find everything you need in one place.
College can be a lot of fun and get you ready for a career. The best way to succeed is to use all available academic resources. Talk to the professor, study with friends, and seek outside help. It is perfectly acceptable to have difficulties in some subjects. It is easier than ever to get help, as well.  Online classes and tutoring can help you keep your grades up and understand subjects better. Look at your online tutoring options to save time and get ahead.