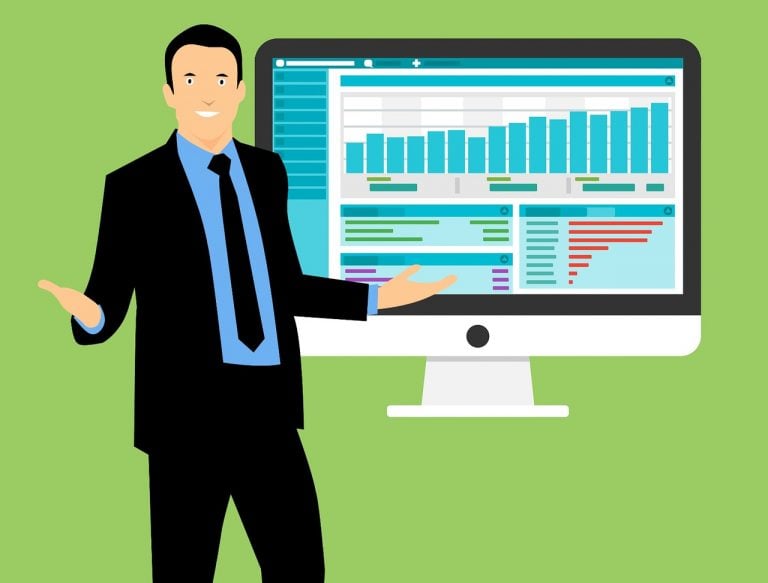 As proxy season winds to a close, the Securities and Exchange Commission is signaling to public companies and Main Street investors that it will soon reform the process—described as "complex," "inefficient" and "unreliable" by a key commissioner.

Commissioner Elad Roisman, the agency's point person for proxy reform, has suggested that the SEC will soon enact reforms to rebalance the proxy advisory industry to protect the interests of shareholders, particularly retail investors. In May the SEC formally issued notice that it is planning changes to the proxy process through its regulatory agenda.
Q1 hedge fund letters, conference, scoops etc
How A Weakening PE Market Serves As Another Sign Of A Weakening Economy
Amid the turmoil in the public markets and the staggering macroeconomic environment, it should come as no surprise that the private markets are also struggling. In fact, there are some important links between private equity and the current economic environment. A closer look at PE reveals that the industry often serves as a leading indicator Read More
"It is important to achieve a balance here so that we allow for robust shareholder engagement without providing a mechanism for certain shareholders with idiosyncratic views to use the shareholder proposal system in a way that does not benefit the interests of the majority of long-term shareholders," Roisman said at a recent speech on the proxy process.
The Manhattan Institute's Proxy Monitor recently updated its comprehensive database for the 2019 proxy season, detailing outside shareholder proposals for Fortune 250 companies. Thus far this proxy season, more than three-fourths of those firms have held their annual meetings, with more scheduled later this month.
A deeper dive into the data shows how special interests have captured the proxy process with little regard for the financial well-being of average investors, especially typical Americans with 401(k)s and other retirement plans.
Of the 231 shareholder proposals on proxy ballots, 45 percent were introduced by groups with explicit social, political or religious agendas apart from shareholder value maximization; 39 percent were sponsored by activist investors associated with John Chevedden; and 13 percent were introduced by public employee or labor union pension funds. That leaves just three percent of shareholder proposals sponsored by individual investors.
A surge in so-called Environmental, Social and Governance (ESG) investing has empowered activist institutional investors to increasingly push public companies to take a stand on political issues such as climate change, no matter the impact on profits or shareholder value. Activist investors proposed 464 such ESG resolutions in 2018, up from 407 in 2010, according to the Sustainable Investments Institute.
Public companies are fighting back on behalf of their shareholders. The U.S. Chamber of Commerce and the National Association of Manufacturers recently announced a major campaign to push for proxy advisory industry reform by educating the public and policymakers on what may seem an arcane issue.
Two firms, Institutional Shareholder Services (ISS) and Glass Lewis, control more than 97 percent of the market. This duopoly holds a vast amount of undue influence over how public companies operate. Nonetheless, because of the advocacy of business groups such as the Chamber and NAM, critics who benefit from the status quo—such as public sector unions and the firms themselves—have attempted to frame the debate as big business trying to simply weaken proxy advisory firms.
However, a recent study by the wealth management research firm Spectrem Group details significant concerns among retail investors about how the proxy advisory industry issues guidelines to institutional shareholders on how to vote their interests. The survey, formulated by corporate governance law expert J.W. Verret, measured support for increased regulatory oversight of the proxy industry among thousands of individual investors with assets of at least $10,000.
The findings are stark: Of those familiar with proxy advisors, 96 percent supported increased SEC oversight of the industry. A further, 91 percent of retail investors preferred that companies act to maximize their wealth rather than pursue wider objectives, such as environmental or social policy changes.
As the SEC considers implementing updated guidelines, it should prioritize three solutions to address market failure in the industry.
First, the SEC should amend its rules to make clear that providing proxy voting guidance qualifies as a proxy solicitation subject to SEC proxy rules. This means that proxy advisors will have to ensure that recommendations are not based on materially inaccurate or misleading information and explain basic methodology in making determinations.
Second, the SEC should require proxy advisory firms to disclose conflicts of interest and develop policies to mitigate such conflicts. ISS, in particular, routinely creates conflicts of interest because it provides voting recommendations to publicly traded companies, while selling consulting services to those same businesses.
Even Glass Lewis, which is owned by two activist pension funds, opposes the ISS model, calling the provision of consulting services "a problematic conflict of interest that goes against the very governance principles that proxy advisors like ourselves advocate."
Third and finally, the SEC should raise submission and ownership standards for proxy votes. An SEC rule established in the 1950s requires repeat submissions to have received 3 percent support after the first submission, 6 percent on the second and 10 percent on the third to be submitted the following year. These standards are needlessly low. Higher submission thresholds will mean fewer resources wasted by companies forced to respond to "zombie proposals" that return year after year despite anemic support.
Additionally, the SEC should raise the standard of ownership to submit a proposal from $2,000 to $10,000, so that proposals come from investors and funds with a vested stake in the company.
More than 100 million retail investors in the United States hold nearly $16.9 trillion in assets in the stock market. These Americans--most of whom hold their stock market wealth in their retirement funds--will benefit from a reform to the proxy advisory industry that prioritizes their returns over a political agenda and special interests.
Updated on