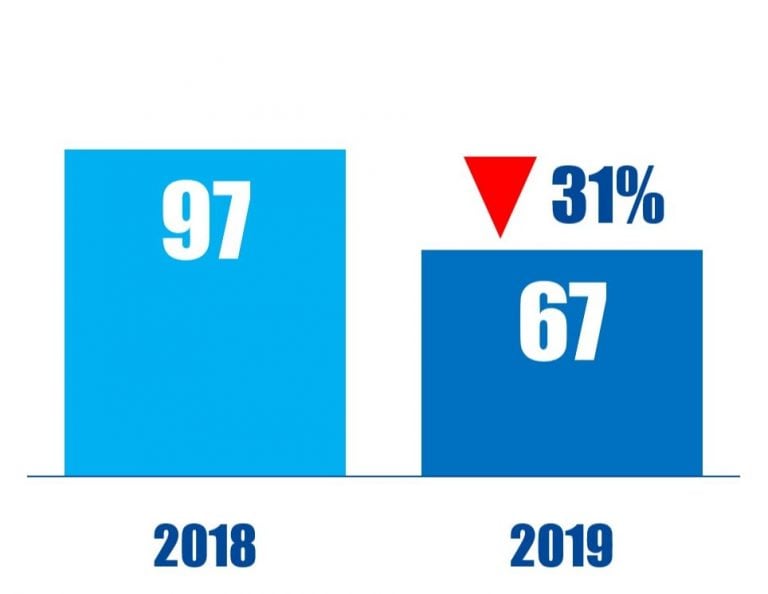 We saw some developments in M&A activism last week, with Barnes & Noble, Inc. (NYSE:BKS) agreeing to sell itself to Elliott Management for $6.50 per share in an all-cash transaction that values the bookstore at about $683 million, including debt. The deal comes one year after Elliott purchased Waterstones, the largest retail bookseller in the U.K. Despite plans for Waterstones CEO James Daunt to also assume the top role at Barnes & Noble, each bookseller will operate independently.
The transaction ends a months-long strategic review at Barnes & Noble that began in October 2018 led by a special committee comprised of four independent directors advised by legal and financial consultants. Company chairman Leonard Riggio, who previously expressed interest in taking the firm private, entered into a voting agreement in support of the Elliott deal.
Q1 hedge fund letters, conference, scoops etc
This Value Fund Is Well-Positioned For The COVID Recovery
DG Value Partners II, LP Class A was up 1.36% net for May, while Class C returned 2.56%. Class A has returned 18% net so far for 2021, while Class C is up 34.5% net for the first five months of the year. DG Capital touts itself as "experts in middle market event-driven investing." The Read More
Meanwhile, Caesars Entertainment began advanced negotiations with rival Eldorado Resorts over a potential merger between the casino operators, amid pressure from Carl Icahn to consider a sale. The potential deal could fetch a price of $11 per share, valuing Caesars at over $7.4 billion, people familiar with the matter told Bloomberg, adding that a transaction might not materialize if financing cannot be secured. The New York Post reported Thursday that Caesars rejected Eldorado's offer as too low, but continued negotiations could soon lead to a higher offer.
WHAT WE'LL BE WATCHING FOR THIS WEEK
Will Mack-Cali Realty shareholders support Bow Street's four-member slate or stick to the status quo at the annual meeting on Wednesday?
Will Core Gold shareholders support the Titan Minerals merger at the special meeting on Wednesday, or will they vote against it, as advised by former CEO and dissident shareholder Keith Piggott?
How will Benjamin Hornigold shareholders vote regarding the replacement of three directors targeted by separate groups of shareholders on Wednesday and Thursday?
ACTIVIST SHORTS UPDATE
First-time short seller Wolfpack Research disclosed a bet against GTT Communications last week, claiming the telecommunications and internet service provider is an "over-levered, fundamentally broken business." In a 33-page report, Wolfpack said it believes GTT is using non-GAAP metrics to conceal its lack of organic growth and cash flow in 2017 and 2018 from investors, adding that senior management received $37 million in bonuses despite the poor financials.
The short seller said GTT's management has been able to keep this "self-enriching" process by creating "financial opacity" in a variety of ways, including not disclosing the firm's organic growth rate to investors and inflating its operating profit by stretching the depreciation and amortization periods and revaluing acquired assets.
Wolfpack noted that GTT's net debt has grown from $700 million at the end of 2016 to about $3.2 billion as of March 31, 2019. The short seller said it is impossible for GTT to generate positive cash flow with that level of debt.
Shortly after Wolfpack released its report, Carson Block's Muddy Waters Research announced on Twitter that it is also short GTT due to the "excellent research" conducted by Wolfpack.
To arrange an online demonstration of Activist Insight Shorts, email us or view our product brochure to find out more.
CHART OF THE WEEK
The number of global companies to have been publicly subjected to balance sheet-related activist demands between January 01 and June 07 in respective years.