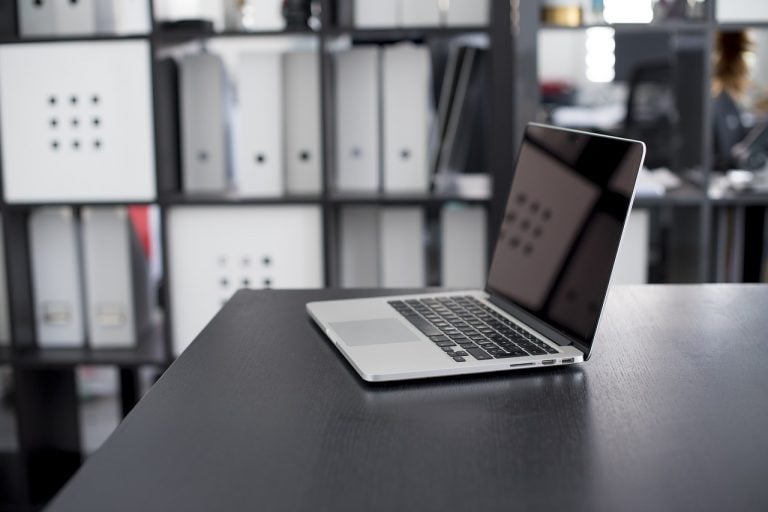 Apple just refreshed the 13-inch and 15-inch MacBook Pro models a few weeks ago. But it was a processor refresh rather than a design overhaul. The tech giant hasn't changed the MacBook Pro design since 2016, when it introduced the Touch Bar and the notorious butterfly keyboard. Apple is now preparing to make some major changes to its flagship laptop line. A reputed analyst reports that the Cupertino company is going to launch a 16-inch MacBook Pro as early as this September.
Apple left a gaping hole in its laptop lineup when it discontinued the 17-inch MacBook Pro in 2012, preferring to settle with 13-inch and 15-inch screen sizes. They are convenient and easy to carry around, but they don't have the extra screen space of the 17-inch model. Creative professionals like photo and video editors prefer a bigger screen. Also, the added screen real estate helps boost productivity by showing multiple windows at the same time.
The 16-inch MacBook Pro could fill that gap. IHS Markit analyst Jeff Lin says in his latest Emerging PC Market Tracker report that the larger MacBook would launch in September. Apple traditionally refreshes the iPhones in September. If Lin's report is to be believed, the new MacBook would launch at the iPhone event or a separate event in September.
Seth Klarman Describes His Approach In Rare Harvard Interview
In a rare interview with Harvard Business School that was published online earlier this month, (it has since been taken down) value investor Seth Klarman spoke at length about his investment process, philosophy and the changes value investors have had to overcome during the past decade. Klarman's hedge fund, the Boston-based Baupost has one of Read More
In the past, Apple has unveiled new Macs in September or October. Last year, the 13-inch MacBook Air debuted in October. Either way, the 16-inch MacBook Pro would be available for purchase during the holiday shopping season. According to Lin, Apple is expected to sell 250,000 units of the device per month.
Apple has been pushing for a bezel-less design on its products in recent years. So, we wouldn't be surprised if it packs the larger 16-inch screen in the same form factor as the 15-inch MacBook Pro by reducing the bezels. IHS Markit analyst Jeff Lin says in his report that the 16-inch model would use LCD panel from LG Display with a resolution of 3,071 x 1,920 pixels.
By comparison, the current 15-inch MacBook Pro has a resolution of 2,880 x 1,800 pixels. Samsung was reportedly in talks to supply OLED screens for the upcoming MacBook Pro, but Apple has decided to use LCD screens from LG Display. Recently, there were reports that the iPhone maker was planning to switch to OLED for its tablets and laptops.
Lin added that the upcoming MacBook Pro would feature a new processor and will likely run the new macOS Catalina out of the box. He added that Apple would also update the 13-inch MacBook Pro and Retina MacBook Air with new processors later this year. Though he didn't talk about it, the 12-inch MacBook is also long overdue for an update.
The IHS Markit analyst is well connected within the electronics industry supply chain. Jeff Lin has made accurate predictions in the past, which lends credibility to the new report. IHS Markit accurately predicted the resolution of the 10.5-inch iPad Pro several months before its launch. The research firm had also said that an unnamed iPhone would sport a flat OLED display, which later turned out to be the iPhone X.
It's not the first time an analyst is talking about the 16-inch MacBook Pro. Reputed Apple analyst Ming-Chi Kuo predicted that Apple would launch a 16-inch MacBook Pro with an "all-new design" sometime in 2019. According to Kuo, the new device's screen size would be between 16-inch and 16.5-inch. It will be aimed at professional designers and gamers.
Earlier this month, Apple registered as many as seven different MacBook models with the Eurasian Economic Commission (EEC). The company is required to get the EEC's nod before it can sell devices in Russia and a few other neighboring countries. The appearance of the new MacBook models in the EEC's database suggests that they are just a few weeks away.
If Apple indeed launches a 16-inch MacBook Pro, it could drive a massive upgrade. The 13-inch and 15-inch machines offer portability. But for some people, there is no substitute to a large screen size for photo and video editing.
Updated on