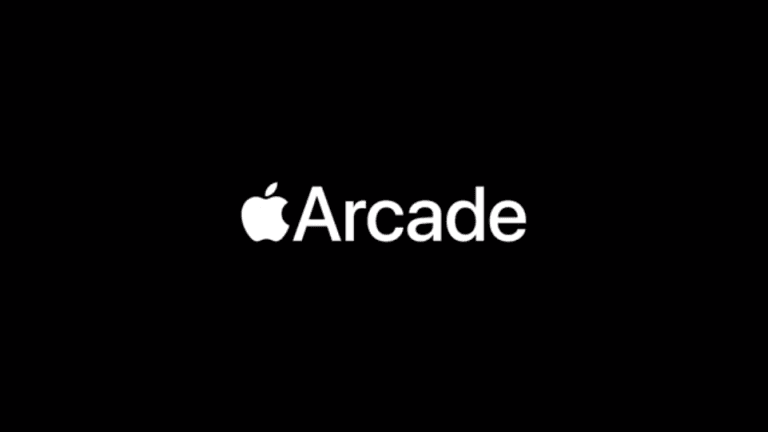 Apple and Google, two of the world's most influential technology companies, are entering the gaming business, but they are taking a slightly different approach. Apple unveiled its gaming service Arcade at an event in March. Google has been beta testing the Stadia service since last year. Both Arcade and Stadia are expected to debut later this year. In this Apple Arcade vs Google Stadia comparison, let's take a look at how the two services stack up against each other.

How do they work?
There is little similarity between how they are going to work. Apple Arcade is a game subscription service that will allow you to install Arcade titles from the App Store. It's not designed to stream games to iOS, iPadOS, and macOS devices. You will be able to play games on iPhones, iPads, Macs, and Apple TV devices. The service is designed for online as well as offline gameplay.
The App Store already has a collection of more than 300,000 games that have been downloaded over a billion times. The Arcade games will also be available through the App Store, but only paid subscribers will be able to download and play them. These games will not be part of any other service or platform other than Apple Arcade.
London Value Investor Conference 2022: Chris Hohn On Making Money And Saving The World
Chris Hohn the founder and manager of TCI Fund Management was the star speaker at this year's London Value Investor Conference, which took place on May 19th. The investor has earned himself a reputation for being one of the world's most successful hedge fund managers over the past few decades. TCI, which stands for The Read More
Apple Arcade subscribers will be able to resume games across devices. The subscription includes all of the game content, features, and future updates. Apple will not show you any ads and won't share your data with anyone. Also, there will be no in-app purchases. All you have to do is pay a fixed fee each month.
Apple will also offer a Family Sharing plan for Arcade, giving access to up to six family members for a single subscription cost.
In contrast, Google Stadia is an online game streaming service. It will stream games from Google's servers to your device, meaning you need a fast and steady Internet connection to play games. Unlike Arcade, you will be able to play Stadia games on any device capable of running the Chrome browser. It will also be compatible with your keyboard and other input devices.
Think of Google Stadia as Netflix for gaming, allowing you to stream games on your smartphone, tablet, computer, Chromebook, or TV as long as it has the Chrome browser. You will be able to share your gameplay on YouTube and seek help from Google Assistant while playing.
Apple Arcade vs Google Stadia: Controller support
Google announced at the Game Developers Conference that it would offer its own Stadia controller that will be capable of connecting to the service via WiFi. Customers will be able to use their own controllers as well. The Stadia controller has the standard array of inputs. It will also have a dedicated button to capture gameplay and easily share it on YouTube, and another button to activate Google Assistant.
Apple Arcade will also get controller support, besides the traditional input methods such as the touchscreen, remote, and keyboard and mouse. The Cupertino company announced at the Worldwide Developers Conference (WWDC) that Apple Arcade will support Sony's PlayStation DualShock 4 controller and Microsoft's Xbox One gamepad on Apple TV.
The controllers will also work with Arcade on Macs, iPhones, and iPads. Sony has confirmed that the DualShock 4 controller will be supported by the new iPadOS and iOS. The support for Sony and Microsoft controllers eliminates the need for Arcade gamers to buy separate controllers.
Apple Arcade vs Google Stadia: Game library
Apple will have about 100 titles exclusive to the Arcade service at the time of launch. These games will not be available on other platforms or services. The Cupertino company has joined hands with reputed developers such as Cartoon Network, Annapurna Interactive, Konami, Lego, SEGA, Will Wright, Finji, Bossa Studios, and Klei Entertainment to develop exclusive titles for Arcade.
The iPhone maker will be contributing to the development costs of games for the service. It is working closely with developers to bring their titles to Arcade. Apple has also shared a partial list of games coming to Arcade. You can check out the list of titles here.
Google has launched its own game studio to build games for the Stadia service. The Stadia library will feature everything from AAA titles to casual games. At the GDC event, the company showed off Doom, NBA 2K, and Assassin's Creed Odyssey on Stadia.
The search engine giant is working with a number of third-party developers such as ID Software and Ubisoft to build games for the streaming service. Unlike Apple Arcade which will have only exclusive titles, Google Stadia will offer both exclusive titles as well as games available on other services.
Apple Arcade vs Google Stadia: Pricing
Neither company has officially revealed the pricing of their respective services. Apple has said that its service would be subscription based and you will be able to share your subscription with your family members. There will be no in-app purchases.
It's unclear how users will pay for the Google Stadia service. Will it be a subscription service? Or will you have to buy each game individually? Will it include in-app purchases? In an interview with GameSpot, Ubisoft chief executive Yves Guillemot said there would be many different ways to buy Stadia games.
Release date
Apple is preparing to launch Arcade this fall in more than 100 countries. The service will be available in almost every country that has the App Store.
This summer, three of the wishes you've been asking for will finally be granted:
? Price Reveal
? Game Announcements
? Launch Info

Stay tuned here for more Stadia details coming soon.

— Stadia (@GoogleStadia) May 24, 2019
Google Stadia is also scheduled to launch later this year. The company has promised to provide more details on pricing, launch date, and games this summer. Google will initially launch Stadia in the US, Canada, the UK, and a few other European countries.
Updated on