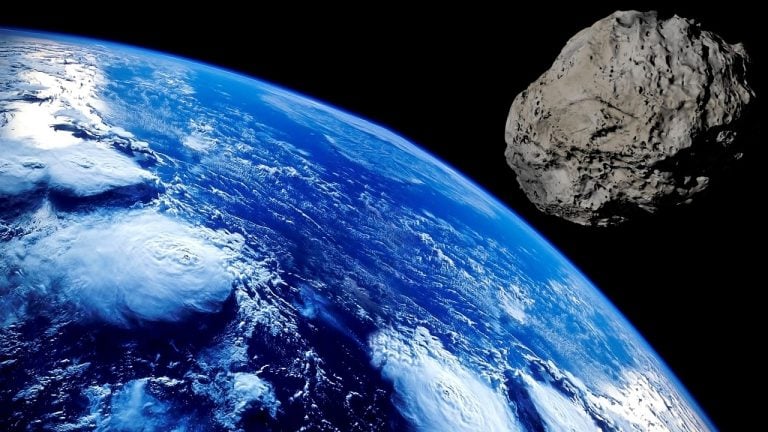 According to a new survey conducted by The Associated Press and the NORC Center for Public Affairs Research, Americans would prefer a space program that would protect Earth from asteroids, as opposed to space exploration, meaning that missions on the moon and Mars are less appealing to them.
The poll that was released on Thursday, a month before the 50th anniversary of the Apollo 11 mission moon landing, found that asteroid and comet monitoring ranked as the first objective that the U.S. space program should focus on. That said, two-thirds of Americans point out that it's extremely important, while a combined 9 out of 10 say that it's moderately important at least. It's interesting to note that the poll comes just after NASA started working on the next lunar mission, as pushed by the White House.
"There are all kinds of other things, not the least of which is climate change, that deserve our attention," Jan Dizard, 78, a retired environmental studies professor living in Chico, California told AP News, adding that further exploration of the moon with advanced technology is important but shouldn't be the top priority. "This other stuff can wait."
Robinhood 2021 Conference: Cathie Wood discusses her investment process with Lee Ainslie [Exclusive]
ARK Invest is known for targeting high-growth technology companies, with one of its most recent additions being DraftKings. In an interview with Maverick's Lee Ainslie at the Robinhood Investors Conference this week, Cathie Wood of ARK Invest discussed the firm's process and updated its views on some positions, including Tesla. Q1 2021 hedge fund letters, Read More
Even though Americans would rather protect the Earth from asteroids, they listed that scientific research for better understanding of the Earth and the rest of the solar system are among their top priorities.
"It would cost a lot of money to send somebody to Mars," Toni Dewey, 71, a retired clerical worker in Wilmington, North Carolina told AP News, "and we have roads and bridges that need repaired here." She, however, noted that "we've been there," about the lunar exploration.
On the other hand, as reported by AP News, Alan Curtis, 47 from Pocatello, Idaho believes that the moon and Mars exploration are a top priority for Americans, especially if the U.S. wants to remain at the top when it comes to space exploration.
"It's pretty bad that we have to rent a spot on a Russian spacecraft to get to the space station," said Curtis, a store cashier who says he's an occasional bounty hunter. He pointed to the first-ever landing by a spacecraft on the far side of the moon, by China in January.
Other than Curtis, a retail security company manager in Mason City, Iowa, Abdul Lotiff is also enthusiastic about NASA going back to the moon, saying that it comes with several economic benefits, as well as the possibility for new technology to discover something new. He also believes that the moon could serve as a "springboard for humanity's expansion into space," if Earth eventually became overpopulated.
Would you rather protect Earth from asteroids or focus on deep space exploration? Let us know in the comments!