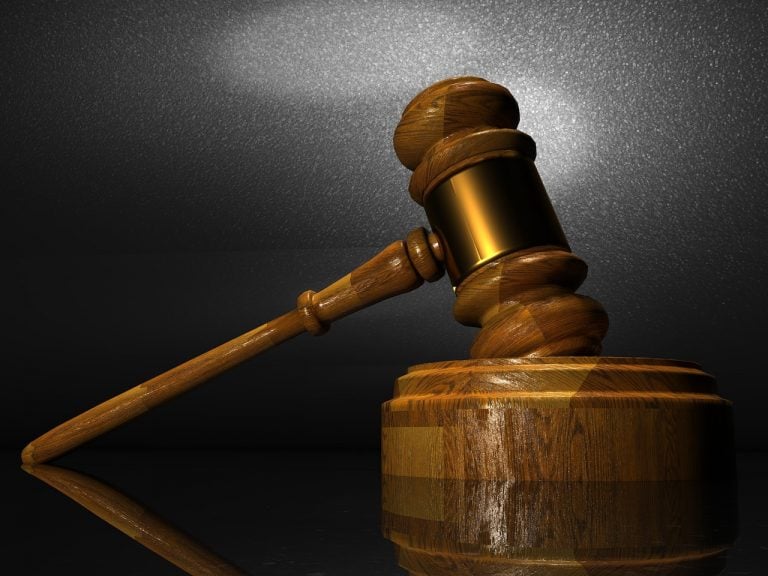 Faith Leaders Thank SCOTUS for Today's Rejection of Trump Administration Attempt to Further Enshrine Racism into U.S. Law Via a Citizenship Question on the Census 
Faith in Action pledges to bolster census participation in communities of color as a part of effort to remedy historical undercounting and disenfranchisement
Q1 hedge fund letters, conference, scoops etc
This mining and metals fund is having a strong year so far
The Delbrook Resources Opportunities Master Fund was up 9.2% for May, bringing its year-to-date return to 33%. Q1 2021 hedge fund letters, conferences and more Dellbrook is an equity long/ short fund that focuses exclusively on the metals and mining sector. It invests mainly in public companies focused on precious, base, energy and industrial metals Read More
WASHINGTON – Faith and community leaders with Faith in Action (formerly PICO National Network) thanked the Supreme Court for its decision in Department of Commerce v. New York, rejecting a citizenship question for now. The court's decision followed a last-minute appeal by the Trump administration asking the justices to disregard recent lower court rulings against adding the citizenship question to the census after new evidence came to light illuminating the administration's push was part of an effort to discriminate against Latinos and non-citizens.
In statements following the decision, the leaders reiterated their commitment to ensuring that communities of color are not undercounted in the 2020 census, even as legal battles related to the question may continue in lower courts:
The Rev. Alvin Herring, executive director of Faith in Action: "The Supreme Court made the right decision today. God counts every one of us. God counts young children, our brothers and sisters in prison, and those who came to the United States for a chance at a better life with their families. While we are frustrated that the court did leave the door open to a citizenship question in the future, we need to keep up the positive momentum of today's decision, and encourage all people to participate in the census. We also must demand that national leaders do everything in their power to ensure that they are protected and counted."
Richard Morales, policy director, Faith in Action LA RED Campaign: "The U.S. Supreme Court effectively rejected Trump's attempts to use the census to erase immigrants and communities of color from existence through yet another overt racist policy. With this ruling, Trump's latest intimidation tactic against our immigrant communities has been set aside for now. However, our work does not end and we will not let our guard down, especially with any potential new challenges from the Trump administration in lower courts. We will assure all persons are counted regardless of status. We will be counted in the census and reassert our political power. We are here and we will not leave."
Phyllis Hill, southeast regional director, Faith in Action: "The census should be a tool of redemption and healing. Today's Supreme Court decision affirms that and, at least for now, prevents the use of the census as a tool of white supremacy against groups that the administration does not think should count. Regardless, we still need to rally. We are the only ones who can save our communities. After years of disenfranchising and undercounting those in our communities, more than ever, we need to make sure that our voices are heard and we must be seen, even if our visibility put us in harm's way. It is through our visibility to be seen as human that is the threat to white supremacy. The census count has a direct impact on our livelihood, our health, especially the health of Black women, and the education of Black and Brown children. We will be counted."
---
Faith in Action, formerly known as PICO National Network, is the largest grassroots, faith-based organizing network in the United States. The nonpartisan organization works with 1,000 religious congregations in more than 200 cities and towns through its 46 local and state federations. For more information, visit www.faithinaction.org.
Faith in Action is a 501c(3).  Faith in Action and its affiliates are non-partisan and are not aligned explicitly or implicitly with any candidate or party. We do not endorse or support candidates for office.