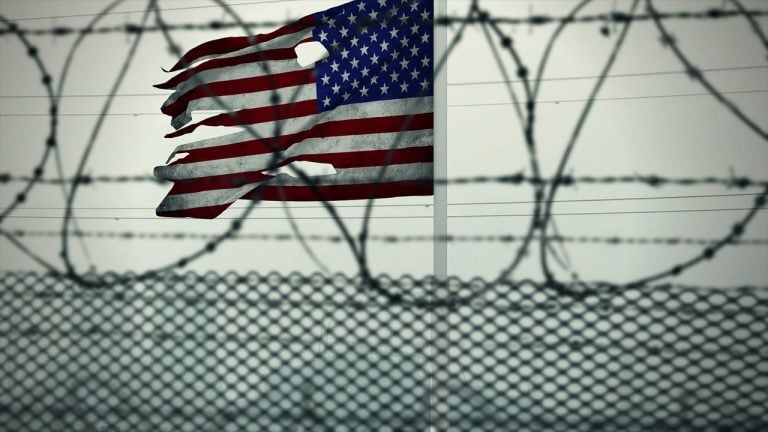 United Methodist Women Statement Demanding an End to Child Detention and Family Separation at U.S. Border
NEW YORK – United Methodist Women General Secretary and CEO, Harriett Jane Olson released the following statement decrying the treatment of children at the border:
Q1 hedge fund letters, conference, scoops etc
Peter Lynch: How Investors Can Find Their Edge
Peter Lynch was one of the best growth investors of all time. As the Magellan Fund manager at Fidelity Investments between 1977 and 1990, he averaged a 29.2% annual return. Q1 2021 hedge fund letters, conferences and more The fund manager's investment strategy was straightforward. He wanted to find growth companies and sit on them Read More
"Immigrant children are being neglected, abused and are dying on the U.S. border.
"This is not a partisan issue. It is an appalling and immoral humanitarian crisis created by policy choices. This mistreatment of children is a grave sin and a disgrace to our nation.
"This must end now.
"Just over a year ago, United Methodist Women issued statements denouncing the "zero tolerance" policy that separated immigrant children from their parents when families sought asylum along the southern border of the United States. We noted the psychological, emotional and physical danger that parent-child separations posed to immigrant children who were already vulnerable, afraid, and without basic provisions of food, shelter and protections. We said that families belong together and called on the Administration to reunite the children it had taken away with their parents and families.
"We noted The United Methodist Church's opposition to "immigration policies that separate family members from each other or that include detention of families with children ... " (The Social Principles, 162.H) and the biblical mandate to welcome the stranger (Matthew 25:31-40).
"The Administration announced June 20, 2018, that it would indeed reverse this policy and reunite the families.
"Unfortunately, this announcement was not true.
"One year later, not only are children still being taken away from their families, they are being warehoused, neglected, and left to fend for themselves while being denied the basics required by human decency let alone the responsibility of a U.S. Government agency  legally charged with the welfare of children—safety, sanitation and hygiene, nutritious food, soap, toothpaste and brush, clean bed, blanket, clothing. Child detention even in the best of circumstances violates international human rights law.
"Sadly, we know our words are not enough because we've said them all before.
"United Methodist Women members from around the country have been calling to ask what we can do to turn our faith, hope and love into action on behalf of immigrant children who do not have the power to help themselves. Below are some specifics.
Flood your congressional representatives with phone calls. Tell them you are a United Methodist Women member and you oppose family separation and the inhumane treatment of children on our nation's borders. Call 202-224-3121 or find your Congressperson's number at https://www.house.gov/representatives/find-your-representative and your Senators at https://www.senate.gov/senators/index.htm
Mobilize! Join local vigils like the July 12 Lights for Liberty: Vigil to End Human Detention Camps that will be held at immigrant detention centers across the country. Find a vigil in your community—or organize one. Go to https://www.lightsforliberty.org
Work with local organizations that help immigrants in your area. This may include accompanying immigrants to ICE and court hearings, meeting buses to provide food and supplies and other ministries.
Join the United Methodist Board of Church and Society in writing your congressional representatives. Go to https://www.umcjustice.org/what-you-can-do/advocacy/take-action/send-a-letter-to-congress-now-stop-child-detention-and-family-separation
Support the work of Justice for Our Neighbors (JFON), a United Methodist immigration ministry.
Give to the special fund supporting United Methodist Women-related National Mission Institutions' work with immigrant communities. Give online or write "NMI immigration work #3019229" in the memo line on your check to United Methodist Women, 475 Riverside Drive, Room 1500, NY, NY 10115.
Learn other ways you can help immigrant families at https://www.unitedmethodistwomen.org/immigration-resources"
---
United Methodist Women is a movement of women turning their faith, hope and love into action on behalf of women, children and youth since 1869. Members' financial gifts support ministries and programs empowering women, children, and youth in the United States and more than 100 countries around the world.